Shopping & Thrifting
Who knew PB Teen had so many punchy and fun pieces that definitely transcend the living-with-the-rents and dorm-decor category? Here are a few things- some on sale, some a bit pricey (but still quite cute)- that caught our eye: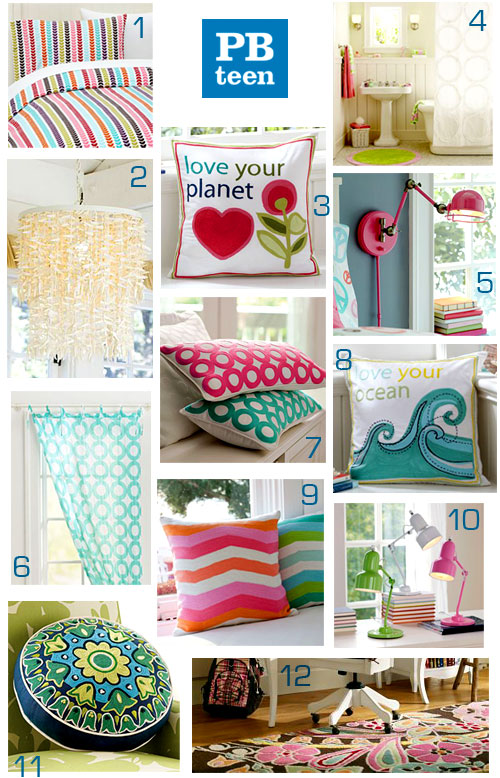 So there you have it, a mood board-ish rundown of a few summer-tastic finds from PB Teen. Of course we don't recommend piling all of them into the same space, but maybe adding a pink desk lamp to your home office along with the swirly rug would be fun? Or pairing the colorful duvet with the patterned sheers in a guest room? Have you guys seen anything surprisingly adult-friendly at PB Teen as of late? Or do you have another unexpected source where you shop for home decor? Do tell.
Note: PB Teen didn't pay or perk us for this post, we just genuinely liked these items and wanted to share the goods.
&nbsp&nbsp&nbsp
Even though the last thing we needed were more pillows (we have a ton of them that we like to migrate from room to room) we just couldn't pass up these fun yellow beauties from Target. So for 24 bucks a pop we took two of them home: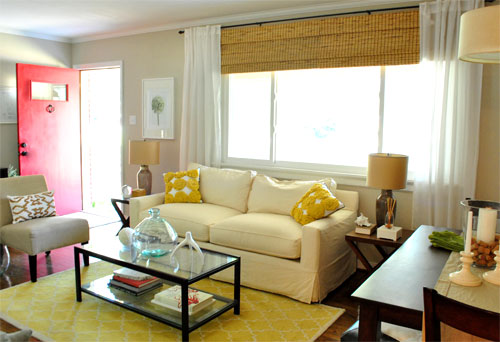 Sure we've found cheaper pillows (like this $2.50 guy from Bed Bath & Beyond) but we can't deny how much color and fun they bring to our living room, especially since they complement the patterned yellow rug and even seem to work with the fun geometric pillow on the slipper chair nearby. Lately we've really been loving a few pops of bright hue in a room to wake things up for summer.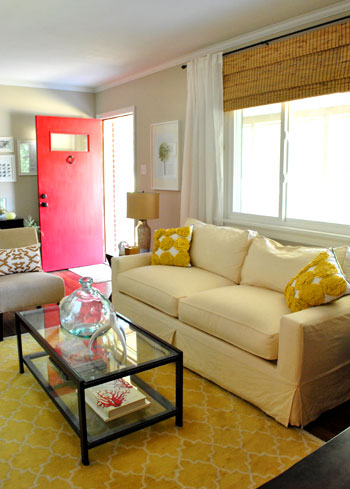 So if you want to make these babies yours, check them out right here. Oh and be sure to click the alternate photo to see the back (we love that pattern too).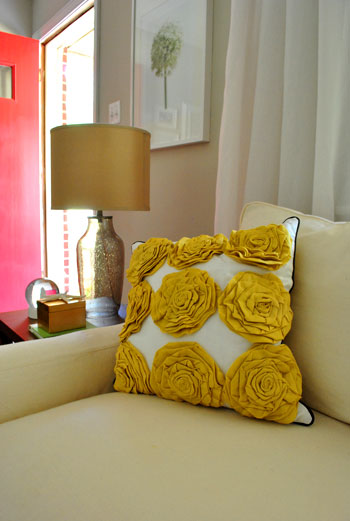 They're just so ruffled and fun that we couldn't leave without tossing them in our cart! What have you guys snatched up as of late? Any favorite finds from Target, HomeGoods, West Elm, or beyond? What about eBay and Craigslist? Do tell.
Note: Target didn't pay or perk us for this post or gift us the pillows- we just fell in love, bought 'em, and wanted to share the goods.
&nbsp&nbsp&nbsp