Our Current House
Happy Friday guys! Since the first three days of this week were full of bigger updates (like this craziness, our desk haul & overhaul, and a bunch of showhouse progress) it felt nice to switch gears and knock out a few smaller updates at the end. It's always refreshing to bounce from broad planning stuff – like office layout debates and showhouse furniture arrangements – to focusing on a few quick tasks (like yesterday's mirror switch). And thankfully this update couldn't have been easier.
Remember our lovely almond dishwasher?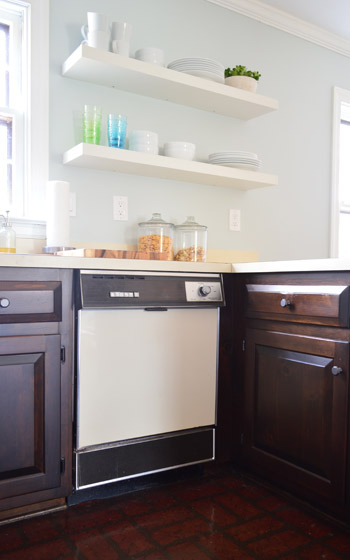 As you know, we're planning to replace our appliances during a full kitchen renovation down the line, but I heard an almost-sounds-too-good-to-be-true tip from a few of you that I had to try. Urban legend has it that appliances like these often have removable panels (i.e. the almond colored part) that can be flipped over or painted. So the other day I did some exploratory unscrewing.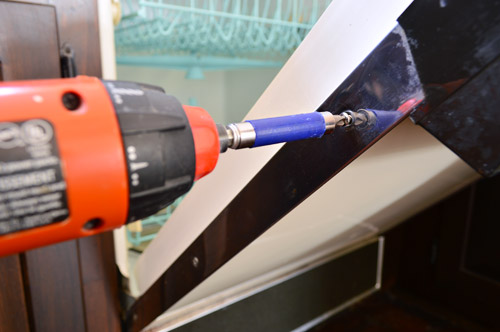 With three screws removed on the side, I was able to pop off a thin metal trim piece.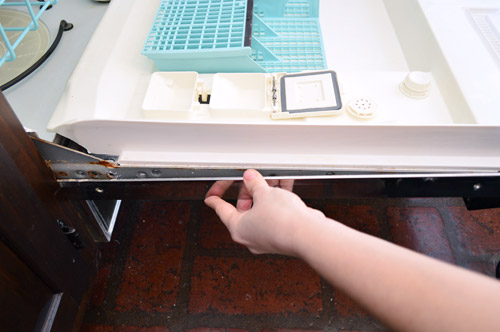 And then, lo and behold, out slid this removable panel. The best part? The backside was white!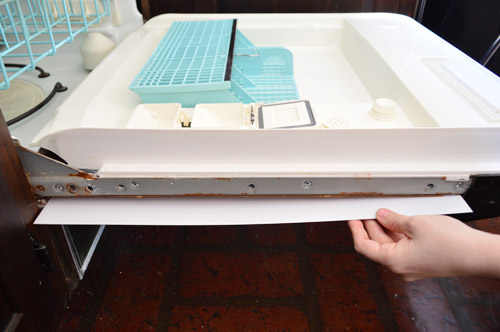 When I pulled it out entirely I realized there were actually two separate panels in there, and each one was double-sided. Which meant I could snap this side-by-side photo of the original cream-colored panel and the bright white one next to it for comparison. The color that you see on the dishwasher behind them is just some sort of cardboard backing that was in there.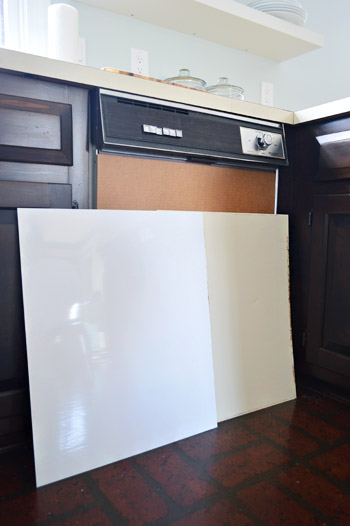 On the backside of the cream panel was this mustard option that would've been… um… an interesting choice. I couldn't resist holding it up just to freak John out.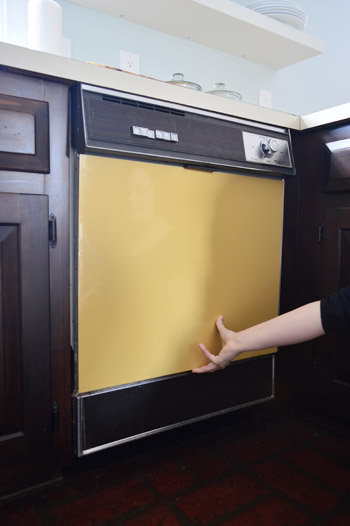 Predictably, I put the white panel in, reattached the side panel, and stepped back to take pictures – ready to marvel at how much better it looked. Except I didn't like it. Sure, it was white like the shelves and the upper cabinets, but among all of the dark lowers it just kinda of called more attention to itself.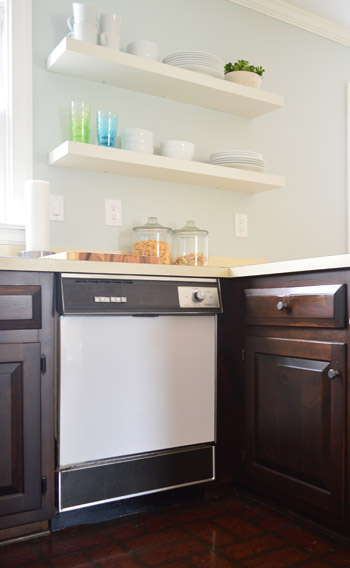 The backside of the white panel was black, so I removed the panel again, flipped it over to the black side, and tried again. MUCH better.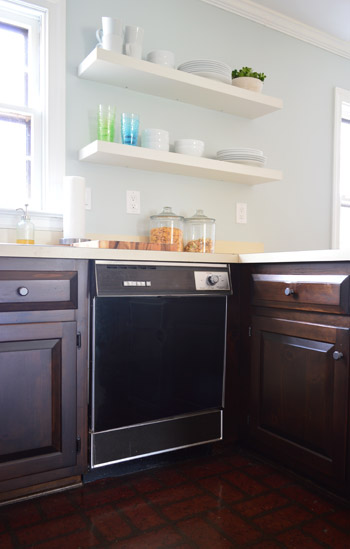 It's still not the prettiest dishwasher there ever was, but for the 10 minutes and zero bucks, I'm glad to have banished a bit more "almond" from the room – and it definitely helps the dishwasher blend in a bit more with the surrounding cabinets. You could even spray paint the panel a color before sliding it back in (red for a retro kitchen?) or buy a sheet of stainless steel at Home Depot and cut it to size with metal snips if you're going for the stainless look. Lots of possibilities…
The best part is that something about that easy switch kicked us into high gear in the kitchen again, because we're currently working on:
Removing our broken trash compactor to add something that's a lot easier on the eyes in its place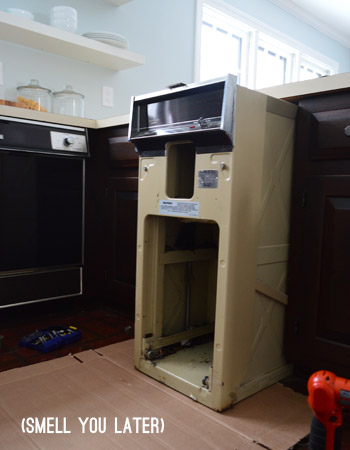 Finally redoing the counters with concrete (holy cow, it's messy – but such a dramatic change)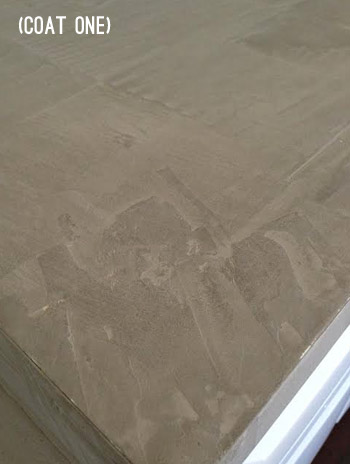 Has anyone else flipped their dishwasher panel? Or updated their appliances in other ways? We're still really happy with our updated fridge, our secondhand range hood, and our microwave in the pantry – so our last remaining almond eyesore is the stove. Have you ever used Ardex on counters or taken out an old broken disposal? Kitchen updates are usually disruptive since it's such a busy room, but it's so nice to enjoy them when they're done.
**********************************
As a little Friday bonus, here are four fun projects, chats, or questions going on over on the Forums. We also announced this week's giveaway winner, so you can click here (and scroll down to the Rafflecopter box) to see if it's you.
| | | | | | | | |
| --- | --- | --- | --- | --- | --- | --- | --- |
| | | | | | | | |
| by mjeagleson | | by CraftyJen | | by TheThreeofUs | | by Vegas | |
&nbsp&nbsp&nbsp
The upstairs hall bathroom has pretty much been ignored for the past nine months, other than hanging a shower curtain after we moved in and occasionally cleaning the toilet. But these builder basic mirrors have been on our hit list from day one.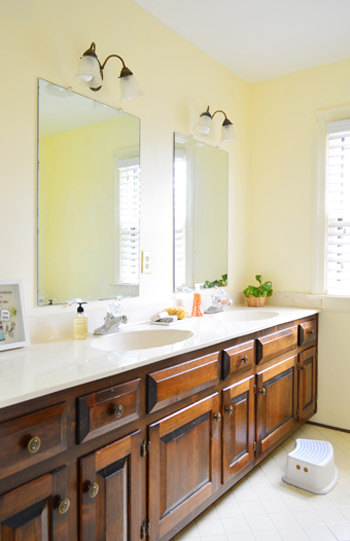 It took us nearly two years to get around to updating the one in our last hall bathroom by framing it out, so we weren't about to let these go as long.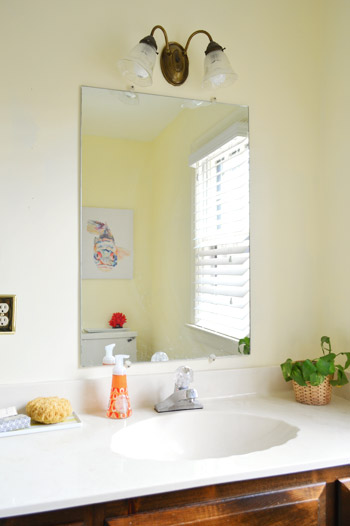 Sherry has been on the lookout for something with a more interesting shape (round? quatrefoil? Eminem's face?) so framing these out wasn't our plan this time. Instead, we glanced at whatever mirrors were around when we dropped in on thrift stores or places like HomeGoods and Ikea. We managed to find one for our master bathroom pretty quickly, but this room took a bit longer – especially since we needed two matching ones. We finally found two of these at HomeGoods (update: they were $69 each). Clara gave them two thumbs up and a ringing endorsement, saying "I like it because it's like a shiny necklace!"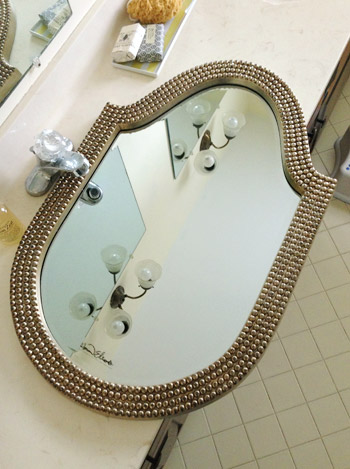 Installing the mirrors was easier than fiddling with one of those tiny necklace claspy things that you ladies seem to have mastered (those are an enigma to me). Down came the old mirror by unscrewing the top mirror clips and carefully sliding it out of place.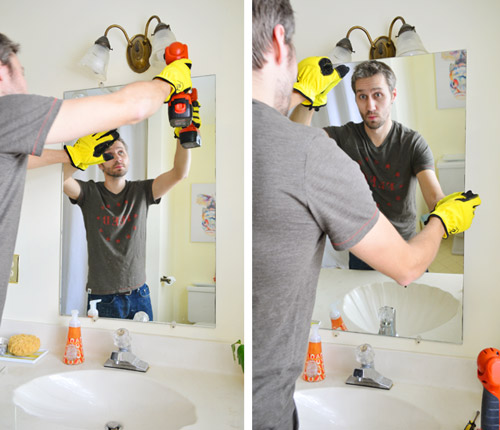 The mirrors had two D-hooks on the back, so in order to hang them I did three things:
I used tape to temporarily mark on the side of the mirror where my screw would need to sit on the back
I measured the distance from the edge to the D-hook
I measured the distance between the two D-hooks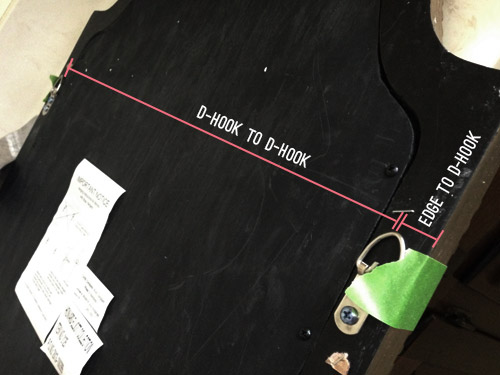 I held the first mirror in place while Sherry directed me so it was centered and not too low or too high. Then she marked the wall where my tape indicated while I continued to hold it in place. Of course, the screw was inset a bit from the edge, which is where my first measurement came in handy – allowing me to scoot my mark in to the correct spot to catch the D-ring.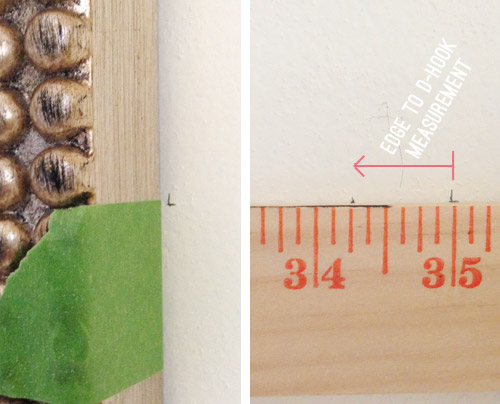 I used a yardstick/level combo to mark where the other screw needed to go. The level made sure it was at the same height as my first mark, and the yardstick helped me get it exactly where it needed to be, based on my other initial measurement.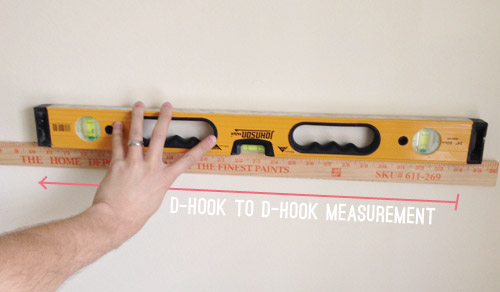 Then it was just an anchor and a screw into the wall in each spot and I was all set. Well, that and I had to repeat those steps for the second mirror, making sure it was centered and at the same height from the countertop.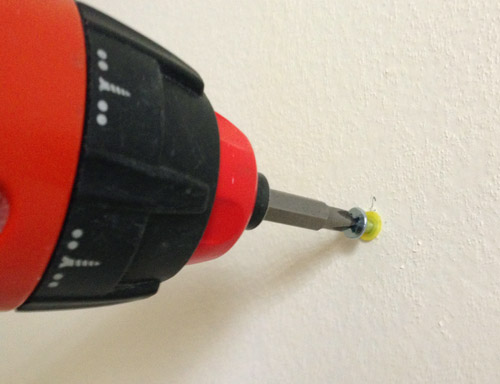 One thing I appreciate about the mirrors we chose is that although they look like they're super heavy and made of metal, they're pretty light and it's just the paint that makes them look like that (I think they're really made of plaster or wood).
The last step was slipping those D-hooks on the back of the mirror over the screws and our mirrors were officially "installed." Clara was convinced the update was just for her, since her favorite pastime as of late is playing in the sink (someone is very ready for spring so we can break out her water table again).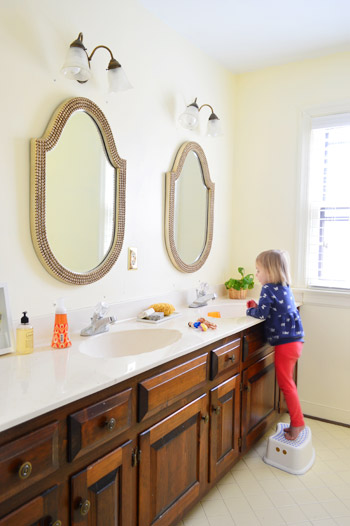 Although there's plenty more to be done in this room (new lights, new faucets, non shell-shaped sinks, a new tile job down the line, perhaps an entirely tiled wall behind the mirrors someday?) the mirrors are a nice step forward.
It's as if Clara never noticed the old mirrors were there, but now that they're gold and necklace-y, our little magpie keeps getting distracted by her own reflection.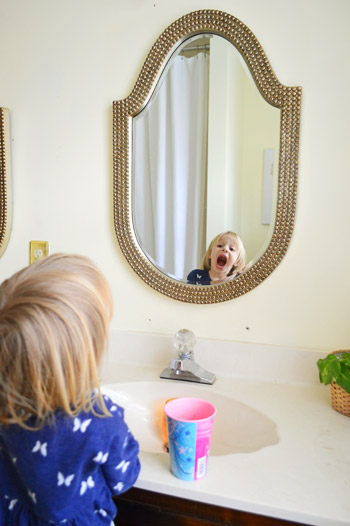 Is anyone else updating their bathroom mirrors? Or catching their offspring enjoying their own reflection a little too much? If you scroll back two pictures does it look like a cartoony face to you? The lights are the eyes, and the mirror is the mouth. Kinda fitting for a kids room… although those lights still have to go eventually.
&nbsp&nbsp&nbsp