Our Book
We've dropped a few mentions of working on the book lately, so we figured it was about time for another post about the process. Our post two months ago mostly covered the journey to getting the book deal and the beginning stages of writing, but now we're really in the weeds of things so there's definitely more to share… and we don't have to use pics of Burger to illustrate it this time! Sorry Burger.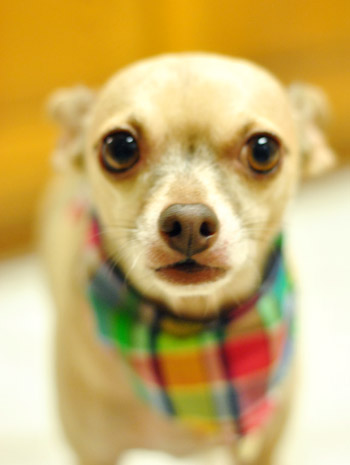 At the time of our last book post two months back, we had turned in our 160-ish page completed outline and were beginning to coordinate the design process with our publisher. If you recall, the book is a compilation of 250-some ideas for "how to show your home some love" (everything from small art projects, little tweaks, and quick ideas to bigger makeovers involving paint & furniture). Things were trotting along nicely and our publisher, Artisan, was trying to figure out whether to keep our Fall 2012 release date or hold off until Spring of 2013. Sherry and I begged for the earlier date and they agreed – but it meant putting the pedal to the metal. So we buckled our seat belts…
In a matter of two weeks (the two weeks that happened to fall over Christmas and New Year's) we had to turn our finished outline into a completely written book. Yikes. But we put our heads down and two dizzying weeks later we had the manuscript done. Phew.
When we turned the manuscript in to our publisher, she took the next week to read the entire thing and we braced ourselves for edits or rewrites.
She finished without any major edits (really?!) so it went off to a copy editor – someone who would read it for nitty gritty stuff like grammar and punctuation. It spent a week or so there before coming back to us.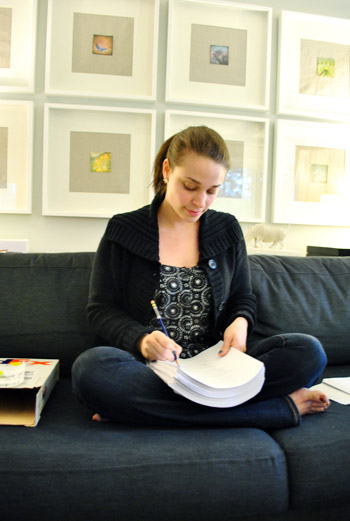 As you saw in last Monday's post, this baby arrived last Saturday as a hard copy. Our manuscript now officially lives as a printed document that has our publisher's edits and the copy editor's notes marked up in different colored pencils. Our task was to use our designated blue pencil (they included it in the FedEx box) to respond to any questions, agree (or disagree with) all edits, and make any final changes. Scary. Especially because as a single-spaced, single-sided document it's 375 pages long. We thought it was really funny because we assumed it would all be done via email, so getting a giant chunk of paper overnighted to our house felt sort of official and old-fashioned, but that's apparently how it's still done these days! It's actually a lot easier to absorb the info and catch errors while "really" reading it (as opposed to reading it off of a computer screen) so it ended up being really helpful.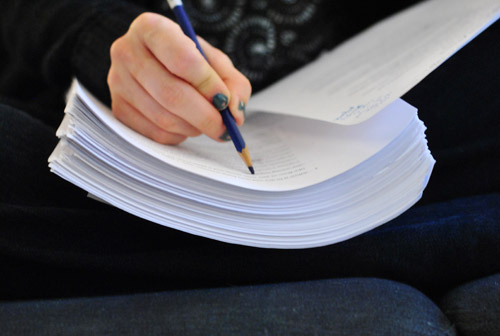 Once again, we hunkered down and plowed through. It was due back to the publisher by yesterday so we overnighted it to them on Saturday afternoon. Bless Sherry for having the focus to sit down for two days straight and do pretty much nothing but focus on that. It's how she spent all of last weekend while I watched Clara (and did kitchen stuff while the bean napped).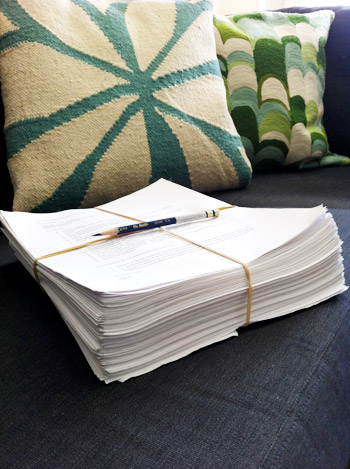 After 16+ hours (broken up over  two days) just to read through the thing, we then scrambled to fill in some gaps and rewrite some sections just to further explain a few projects/ideas in the remaining four days. Then back to the publisher it went…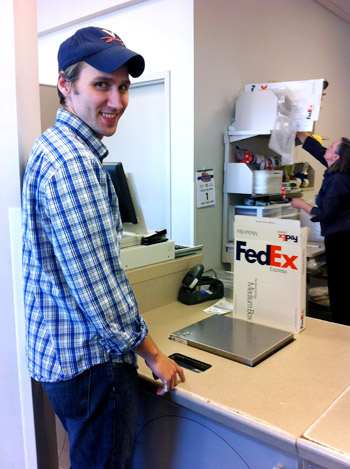 But the manuscript is only half of the book process adventure right now. It's probably less than half, actually. Maybe a third? Because what's really keeping us busy is prepping for the photo shoots that began yesterday morning. So here's what's been going down on that end of things:
With the 250-ish ideas we're including, about 100 are going to be photographed. Another 100 will be illustrated and the remaining ones are pretty self-explanatory tips that make sense without an image. So that means 100 of the projects/sets need to be done so we've got something to actually photograph. Can we say yikes again? Anyone with a blog knows that churning out enough projects to keep things interesting (maybe 3-4 a week?) is a pretty substantial task. But completing 100 secret projects on top of that? Crazytown. But things are really exciting and fun in Crazytown so we totally can't complain. Or sleep. But sleep is so 2011. At least that's what we've been telling ourselves as we whirl through projects into the early morning. At least we got to knock out a bunch of them leading up to the shoots, so some are already waiting in the wings to be shot.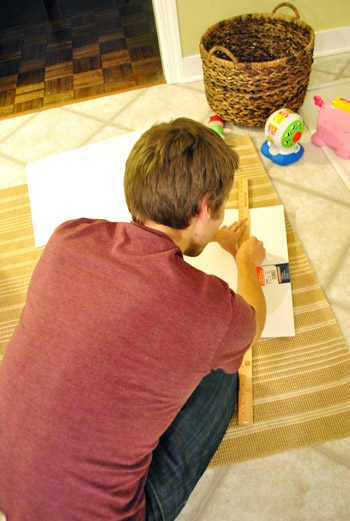 We didn't really start full force on all of the projects until after the manuscript was turned in for the first time after New Year's (we didn't want to do a project that we or the publisher decided to later kill for some reason – but we did churn out a bunch that we knew would stay in). Not doing them all with a lot of lead time beforehand did mean that for those remaining projects, we did only have about 30 days to do them. Eeks. So on pretty much any night over the past month you could find us painting, hanging, sewing, cutting, and shopping for up to five projects. And that pace will continue for the next three weeks until shooting wraps (since many things have to get shot as "before" and "process" pics before being completed). But it's fun because we're transforming some pretty ugly things, like this old rusted thrift store table: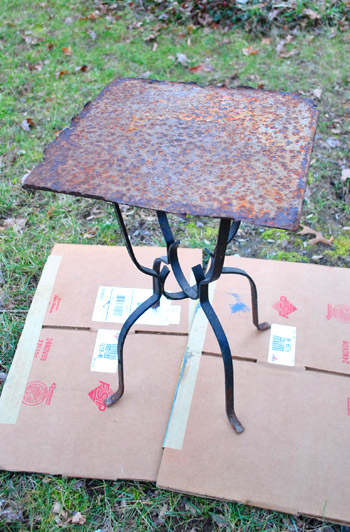 As much work as it's been, we're not doing it completely alone. Our publisher hired a producer to help keep things organized (100 ideas doesn't just mean 100 photos, since many have a before, process, and after shots attached to them – so it's a lot to keep straight and schedule). We also have someone who has been a big help when it comes to gathering supplies for us. Sometimes it's faster for us to just grab things while we're out and sometimes we email her and say "ahhhh, can you help us get blank by such and such a date so we can sand and paint it in time to shoot it? Thanks!"
And of course we've got a pro photographer who's going to make everything look prettier than we ever possibly could with our little Nikon. So our "crew" of helpers aren't exactly elves who do all the projects at night (we wish!) but it certainly takes a load off to have such a great team. Since we're ultimately the people who have to choose all of the items, do all of the projects, decide what rooms/corners to shoot all of the photos, and style all of the shots, we're still burning the midnight oil.
As for where things for the book are coming from, we have a pretty modest book budget so we've been stalking craigslist, thrift stores, and even borrowing items from some of our favorite stores with their blessing (they'll be returned in three weeks when shooting wraps). The nice thing about a modest budget is that it keeps us honest (there are a good amount of under $50, under $25, under $5, and even some free projects in our book, so that's pretty exciting to cheap-os like us). And yes, sometimes Sherry gets hyper when we're picking out accessories (our aim is to style things so they look fresh for you guys, since reusing all the things we already have around our house that you've seen a million times would be kind of stale).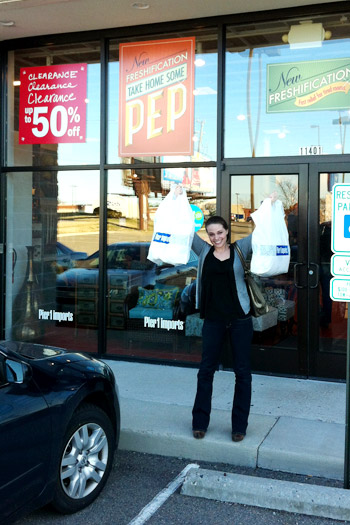 And our house? Well, it's a mess. We've got projects at mid-completion here and there (we need to save some that are halfway done to shoot progress photos, so we can't just knock them all out at once). We've got tons of thrifted furniture piled in the sunroom just waiting for a makeover. There are a bunch of fabric and frames and accessories stacked on the dining table. Paint cans pepper the floor. We even have frames missing from the hallway where we've repurposd them for book projects. Nothing is sacred. Haha. Again, in a word, it's a mess. But it's pretty exciting chaos.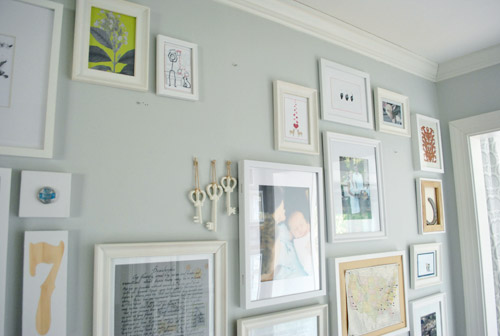 Being the over-sharers that we are, we'd love to tell all of the details of every project right now (#ohmanit'skillingus). But I'm not sure our publisher would be very happy with us ruining the surprise. So here are a few hint-y sneak peeks: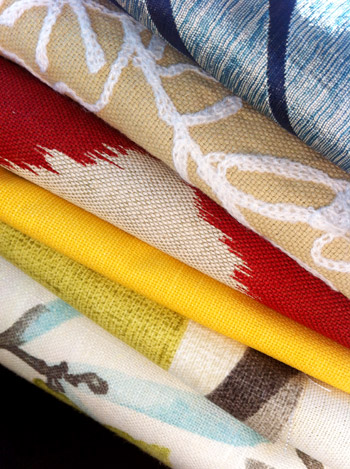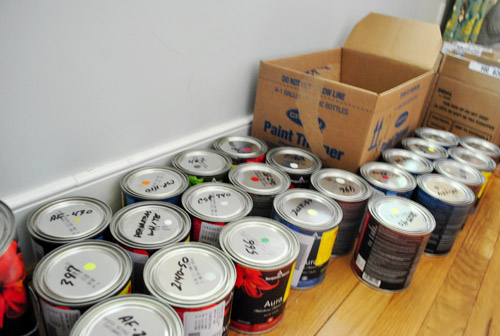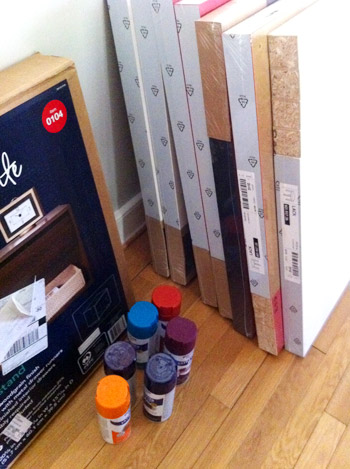 Our guestroom has kinda become home to all of the completed projects. The dining room is home to all of the things in progress and the sunroom is where we're housing all of the things we can't touch until before photos are taken. Here's sort of what they look like (well, as much as we can show ya)…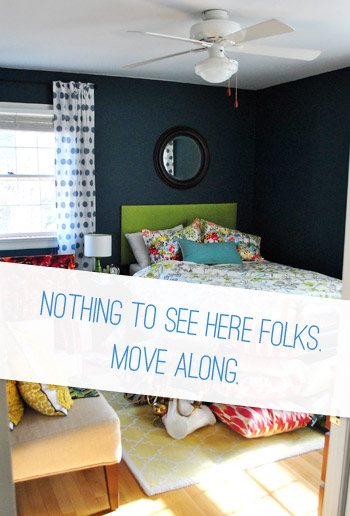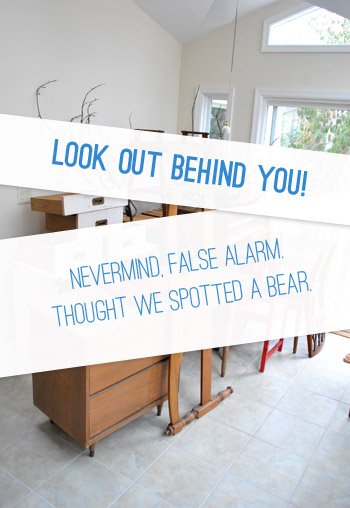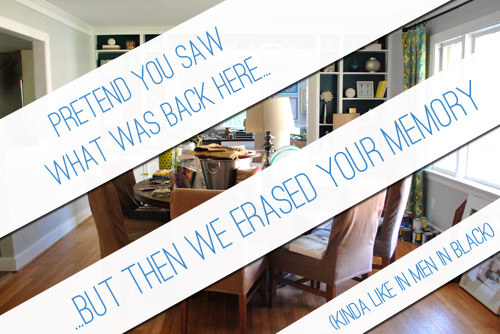 So that thing that Sherry mentioned at the end of yesterday's post that lasts three weeks is some pretty crazy-but-exciting book photography. Most of it will be going on from 8:30am to 6pm four days per week for the next three weeks, so nearly our entire February will be spent on a photography set. Well, actually the set is our house for the most part – so it'll be three weeks of being in our house-turned-photo-studio. We finish just a few days before flying out to Oregon for the Portland Home & Garden Show, so it will definitely be a jam-packed month. Thank goodness it's only 29 days long!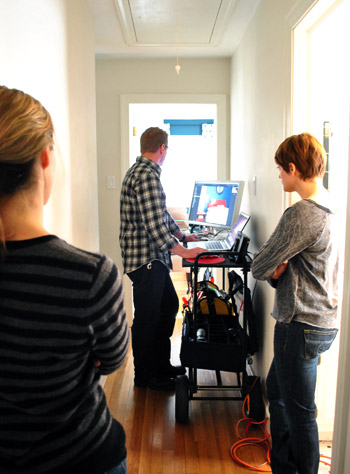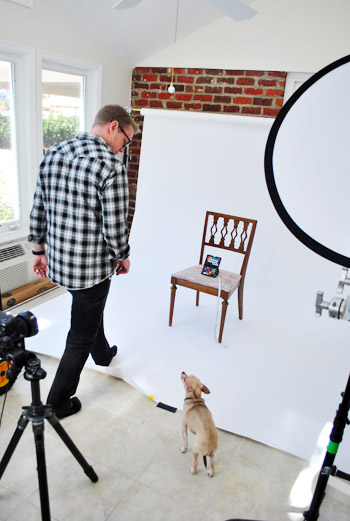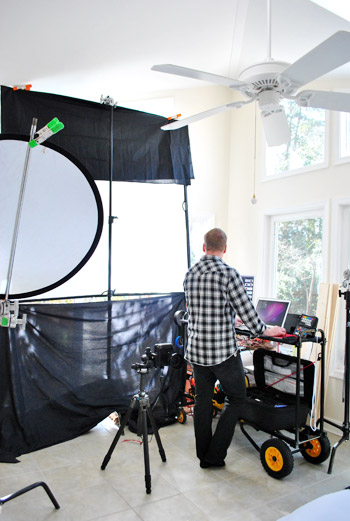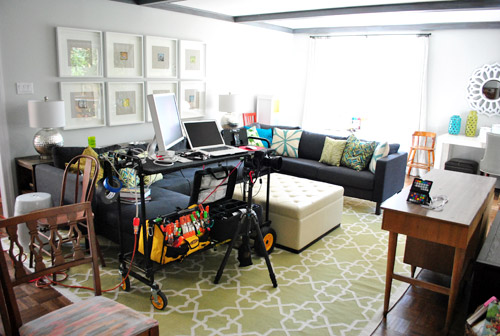 Yes, we're pretty much hosting a little crew of people in our house for the better part of a month so we'll have to tell you how that goes! They're all awesomesauce so far, and yesterday we banged out a ton of before photos and as soon as they left we were painting and upholstering and doing all the things we can now do since those "before" shots are in the can. Gotta tell ya, it feels good to get this thing going – and we already can't wait for the book to be out so we can spill the beans about all these secrets. We're taking lots of behind the scenes photos to share with you guys this fall when it comes out!
Update: Lots of folks are asking what we'll be doing with all those secret projects/items once the book is shot. We're actually hoping to do a charity auction/giveaway with some of them (not sure how shipping will work though) and some items have to be returned, etc. Maybe one or two especially sentimental ones will stay at our house, but they're all "bonus" projects (we didn't "design" any of them to fit into our house, which is actually really freeing since we can have fun with lots of color/fabric/textures, etc) so it should be fun to see where they end up!
So our apologies to anyone who left a comment yesterday and took a little longer than normal to see it pop up or get a response! We're definitely juggling things over here when it comes to keeping the blog and the book (and the bean) attended to. And as nuts as the next month is going to be for us, we're so grateful for the opportunity and so excited to share the whole crazy journey with you guys as we go. Anyone else dealing with someone visiting them for weeks on end? Or keeping 100+ secrets that are slowly burning a hole through their brains? Tell us about it. Or just tell us how crazy our house looks. Go.
Psst- Thank goodness our bean sleeps the night away so we can get stuff done (check out her technique over on Young House Life).
&nbsp&nbsp&nbsp
We promised you guys a post all about the whole book-deal process back in March (when we spilled the beans about our upcoming book here). And the only reason I can think of that it has taken us this long to write is because we've been so busy actually writing our 260+ page book behind the scenes along with juggling the bambino and the blog and all of the projects that go along with those things. Haha. So forgive us for the delay. Many of you guys expressed an interest in how it all went down (a few years ago we never would have known how to navigate the waters of book proposals and agents and potential publishers to somehow "land" a book deal), so we're happy to share. Here's how it all happened, in bullet form (with photos of Burger acting out our emotions, naturally):
About two years ago (after blogging for about two years) we were contacted by a few agents & independent publishers about a potential book deal.
We went crazy for the idea (we love to write and share our projects). We basically did this.
We chatted with John's sister about the folks who contacted us (she works in NYC with a large magazine publisher – so although she doesn't do books she knows who's who for the most part).
She gently explained that they were a bit less "legit" than some other folks that we could potentially work with if we held out, so we decided to just wait and see what happened.
We sort of forgot about it.
About six months later (a year and a half ago), we were contacted by a NY/Boston literary agency (Zachary Shuster Harmsworth) – so we asked John's sister about them and she got really giddy and said they were highly recommended (their agency just emailed us out of the blue asking if we would like to pursue a book).
Uh… yes! We got excited. And naturally, we dove right in.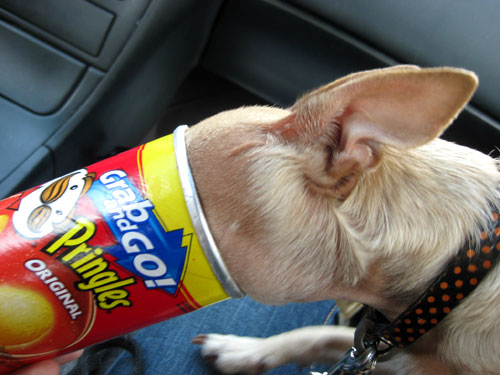 We immediately started working with an agent to put together a book proposal (this is what they send out to potential publishers to "shop" around a book idea and see who's interested).
A proposal is typically 70-150 pages, so it takes a while to put together. The process starts with a book outline and you write an intro and a conclusion and explain why your book would be different/fun/exciting. You basically plead your case.
It took us a year to complete our book proposal. Not lying. It was a ton of work! And we kept tweaking things until we loved it (no sense in pitching a book that you're only feeling so-so about, so we took our time developing something that we thought was fun and fresh and exciting).
After a year of work on that 100-ish page document we got to a place where our agent thought it was time to send it out. So she did.
Then she had a baby. So another agent took over after the "pitching" process. That was a little nerve-wracking but it was such an exciting time so we tried to just remember to breathe and eat and stuff. This was our nervous face: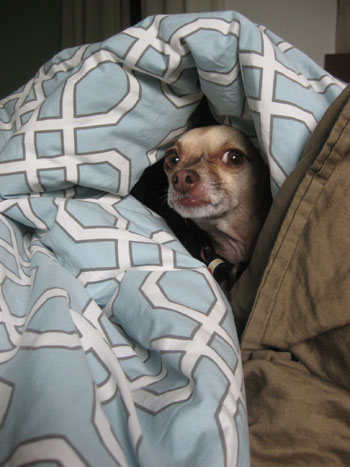 It turned out that after our literary agency pitched our proposal to about twenty publishing houses, seven of them were interested in bidding on our book. We were crossing our fingers for one or two (which we heard was typical – hey, you only need one!) so it was an insanely exciting and unbelievable reaction. We still get glassy-eyed when we think about that day.
After publishers indicate that they're interested, there's an "auction" (yes, it's sort of like ebay – haha) and they each extend a bid about what they want to do/pay (everything from a book advance to royalties is indicated in their bid along with where they "see" the book going – so one publishing house might indicate that they see a giant expensive coffee table book while another wants a smaller less expensive handbook).
It was super helpful to learn which publishers wanted to do big expensive books and which ones were more of a small shop atmosphere who do a more customized look at a more affordable price point while believing in a lot of collaboration (obviously that type appealed to us a lot more).
By the end of auction day our heads were spinning as we compared the offers and picked a publisher. Our pick? Artisan/Workman. Workman is a huge publisher who is known for all sorts of best-selling books (like What To Expect When You're Expecting) – but Artisan is their smaller boutique agency that manages a much smaller volume of books per year in a real hands-on way that's full of collaboration. They understood that we didn't want to create a giant $50 coffee table book and that we just wanted something fresh, fun, and affordable – and full of great ideas and great photos.
They actually offered us a two-book deal, which is especially encouraging because they were saying "we have faith even before your first book comes out that it'll be great and we'll want to do a second book with you" – so yeah, we were over the moon. We have no idea what the second book will be about (since we didn't touch on that in the proposal) so it's nice and open-ended now. Which we like (who knows what we'll want to write about after the first book comes out).
About eight months ago we all signed on the dotted line to make things official (which is actually when we shared the book deal news with you guys – we couldn't wait!). Then we… you guessed it… dove right into writing the actual book.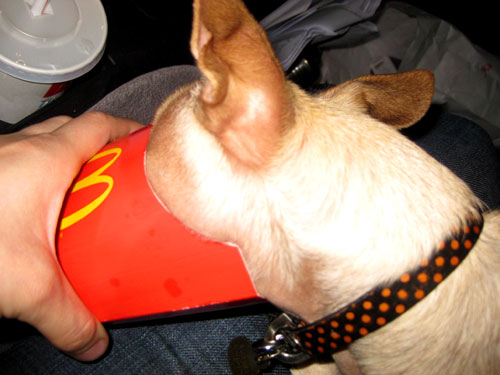 After about seven months of nearly nonstop writing (behind the scenes while we continued to blog and love on Clara), we handed in our 100+ page manuscript outline, which felt pretty darn good. Although it's around 120 pages now, when the tutorials and photos are added it should hit the 260+ page mark. This momentous hand-in day was over a month ago. We're currently gearing up for the photography stage (working on the book's layout, fleshing out all the tutorials, and beginning to secretly complete and shoot hundreds of projects with a pro photographer).
We're also coordinating with a few other guest bloggers who we'd love to feature (you know we love to share the love slash eye candy).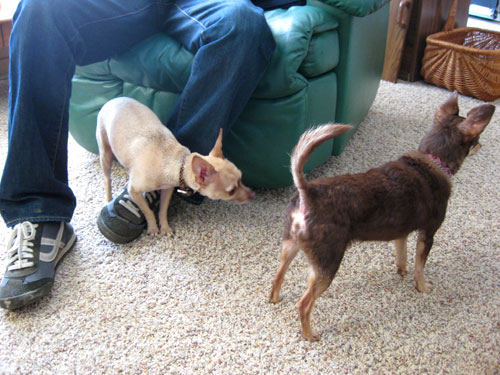 Let's just say we completely understand why the title of "author" is a full time job. It has been kind of crazy being stay at home parents to Clara, keeping up with the blog and the projects that we share, all while writing a book and doing secret projects for the book behind the scenes. But we couldn't be more excited to see how it all turns out! And when we're done we'll probably sleep for at least five days straight.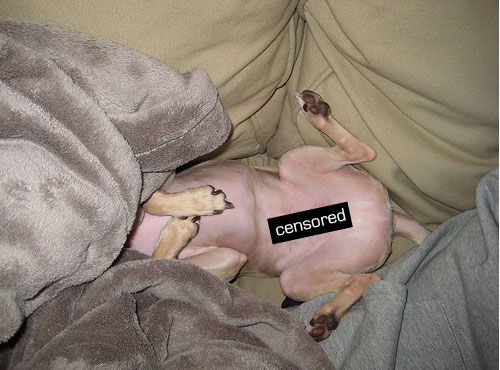 The book is slated for release in the fall of 2012 (although there are occasional murmurings of the spring of 2013). Isn't it amazing how much longer books take to make than blog posts? Especially since most of the content is already completed and the release date is still a year (or more!) away. All that pro photography and layout and production stuff takes time though, and we're sure it'll be well worth the wait!
As for what our book is about, the concept is that it's an idea book. A giant compilation of over 250 ideas for showing your home some love (our tentative title is actually Spruce: 257 Ways To Show Your Home Some Love). The number might change as we continue to execute the projects that we have detailed in our manuscript (some might be awesome and lead to other ideas while some might fail – so it's flexible). We just want it to be a fun book that you can flip through to see tons of numbered ideas, and then you can start on any page and do any project in the order that it appeals to you. Informal just felt right to us, and the idea that every project or suggestion could be altered a bit (so everyone can do their own spin to fit their house and their style) seems fitting.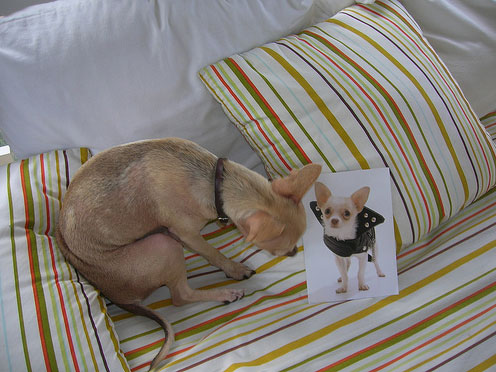 A decorating bible with explanations about boxpleats and start-to-finish home staging, it's not. It's more of a spark. A starting point. A junkload of ideas to pick and choose from and adapt to fit your home. Some are more involved, some are super easy. Some are free, some might be something that you have to save up for a little to take on. Basically it's the blog. Only a book. And instead of getting a post or two a day, you get 250+ ideas with photos and checklists and tutorials and illustrations (along with a lot of extra tips, sidebars, and commentary) and a little dorky humor a la us.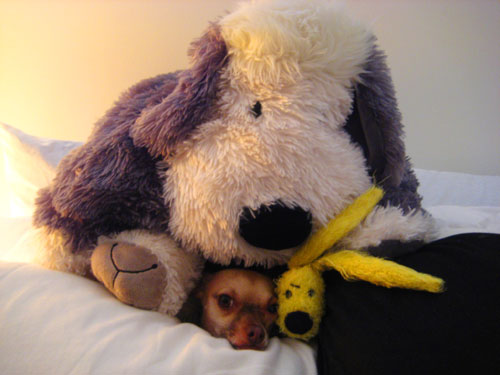 Oh and virtually all of the 250+ projects/photos/illustrations will be new for the book – so it's nothing regurgitated from YHL or anything. Some of the ideas might be the same (ex: paint a piece of furniture or reupholster a bench) but those general concepts had to be included – so we decided we'd execute them in a fresh way (instead of seeing the same bench that I painted three years ago for the blog, you might see a dresser painted in a completely different way that we secretly completed this winter). Sure it's extra work, but we really want the book to look fresh and be full of different "takes" on a ton of decorating ideas – both classic and unexpected (and pretty much everything in between).
So there it is. A big ol' rundown of the book process, what we've been up to, and how it all went down. I would definitely encourage anyone who is looking to be published to work with an agent (if they don't email you, I'd definitely try emailing them a proposal to see if they'd like to take on your project). Let's just say that I can name fifty times that having an agent to help navigate the contractual terms, timeline, and general process came to the rescue – so it's definitely something we probably couldn't have gone without.
Does anyone else out there have publishing tips to share with others who are hoping to get into author-ship? Has anyone actually tried to author a book in the past? Any self publishing experiences to share (we were too scared to go that route, but hear it can work too). As for book ideas, waaaay before John and I were bloggers we tried to write a proposal for a hilarious pet naming book (say the people who named their dog Hamburger) but after realizing how much work it was… it just sort of fizzled out. Maybe someday we'll give it another go. We owe it to Burger. Haha.
&nbsp&nbsp&nbsp