Monthly Roundups
For those asking where the April Superlatives went, here they are! Remember how last week was all about organizing? Well, we weren't organized enough to share this post on time. Oops. So before May gets too far gone, here's a look back at all the things we got checked off the ol' to-do list in April (in yearbook style superlatives, of course). We even tossed in some never-before-seen stuff for kicks. You can check out all of our monthly superlatives dating back to January of 2011 right here (it's over a years worth of projects crammed into just 15 posts). Oh, and we're starting this round up with my latest obsession. You have been warned.
Most Addicted: Me, when it comes to Instagram. It took us a while to jump on the bandwagon, but now this iPhone app is basically to me what Pinterest is to Sherry. You can follow us (username YoungHouseLove, shocker) for random life/behind the scenes pics – pretty much just things we think are pretty, random shopping pics, and plenty of cute photos of the kids. We'll also be posting most of our shots to Twitter and Facebook so you can catch them there if you're not an Instgrammer yourself. Just another way to over-share…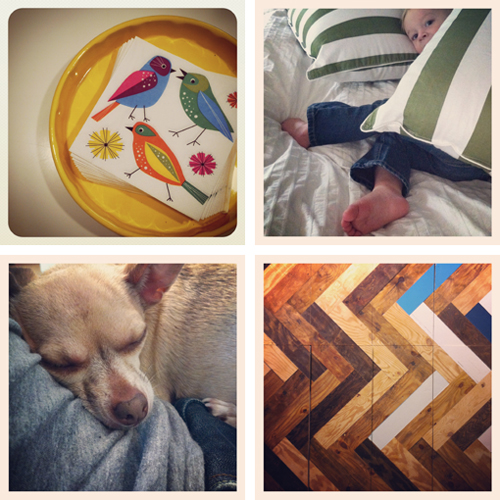 Favorite New Hashtag: When our bathroom window frosting project inspired @kandisebrown to frost hers, this hashtag was born: #nomoreeyecontactwithstrangerswhilepeeing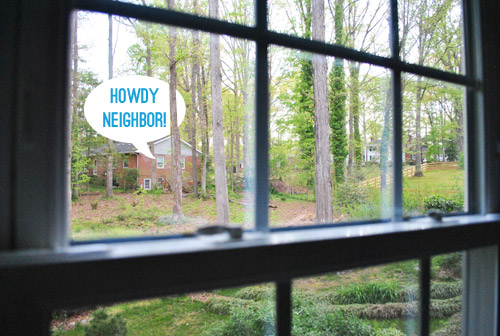 Most Improved: The toilet situation in our master bath which (thanks to a little loo-switcheroo) has gone from squat space-aged almond toilet to normal-height classic white toilet. Thank goodness. We were so happy to Craigslist the old one and purchase a new one for a family in need. Update: we got a letter from Habitat For Humanity saying that lots of you guys very generously donated to that family as well, so they're one step closer to their new home! Thanks for rocking.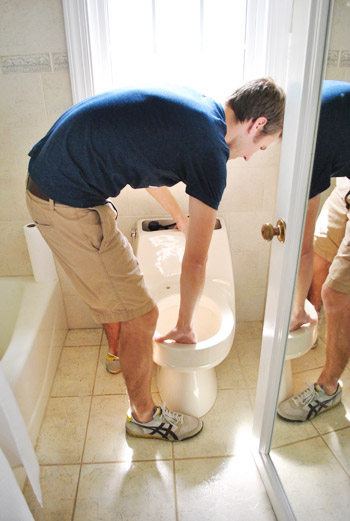 Phat-est: Eminem, at least according to a 17-year-old Sherry when she met him as part of MTV's Fanatic. After long ignoring its existence, she finally owned up to the clip that's been floating around YouTube lately. But she still puts her hands over her face if I mention it.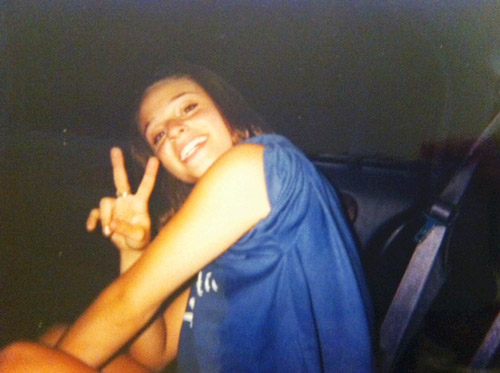 Biggest Succa: These succulents (well, technically the one on the left is the biggest) which Sherry simply planted in some glass containers. They're still doing well and have all grown a bunch. We'll have to share some update pics soon.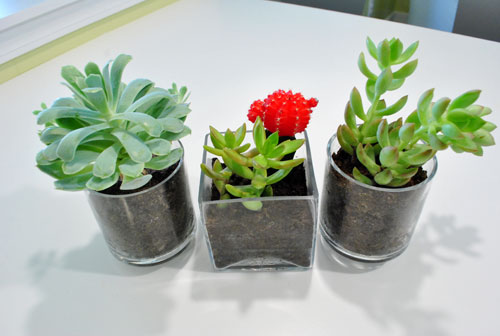 Most Transitional: The, well, um transitions that we installed in our kitchen to smooth over the slight drop between the new and old floors.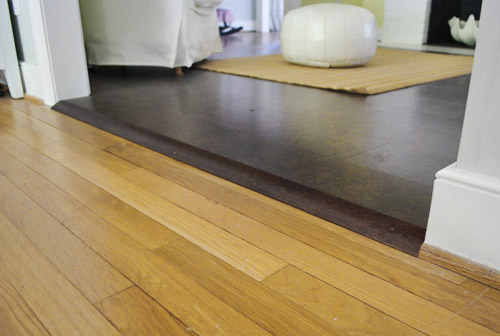 Most Inspiring: Our visit to Richmond Homearama, where we toured eight houses that were full of fun ideas. We still haven't picked a favorite.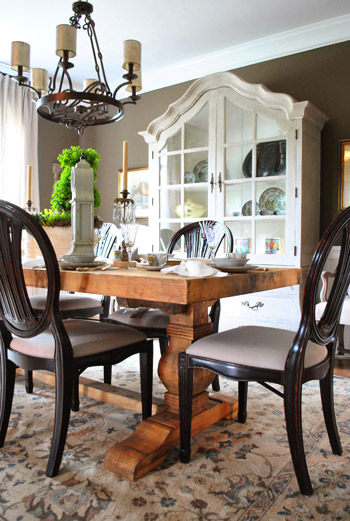 Most Avant-Garde: Clara, whose squiggles – which we turned into fabric – supposedly contained lots of worms (which made her very proud).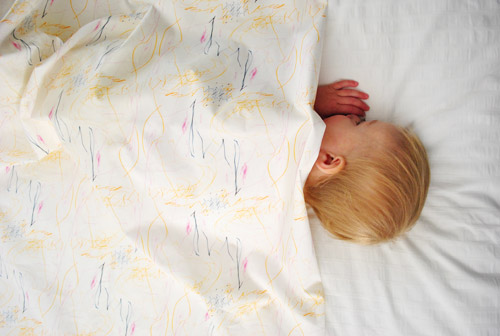 Most Helpful: The LivingSocial deal we scored for some professional landscaping advice. We got some great tips, but even better it was the kick in the pants we needed to stop hemming and hawing and just do something outside.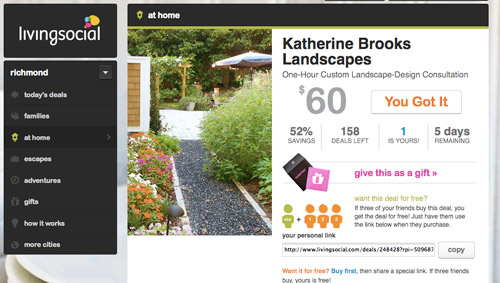 Best Worn Out Face: Mine, from digging up some not-doing-so-hot bushes around the front of our house so that we could put some fresh plants in and transplant the survivors.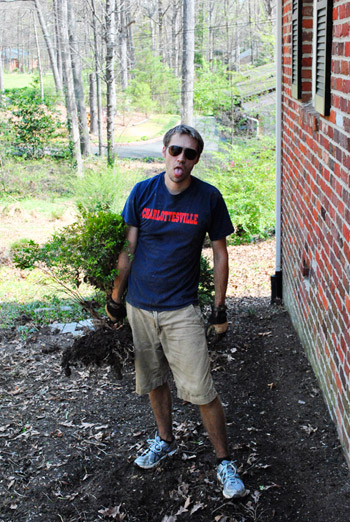 Least Likely To Share Her Worn Out Face On The Blog: Sherry, who tried to play it cool while digging up all of this brick in our front planter bed so it could actually become a planter bed.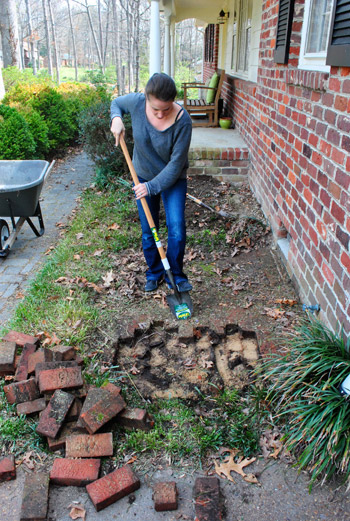 Narrowest: The walkway to our front door.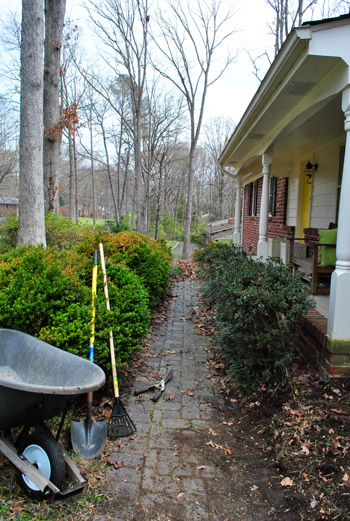 Well, at least before we cleared out the bushes that attacked you from both sides.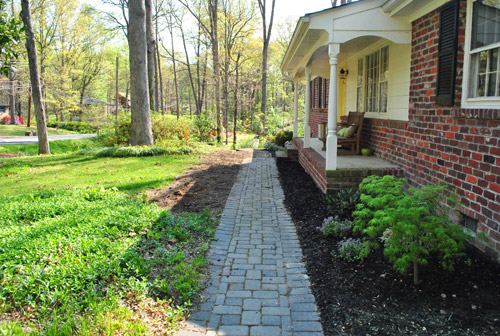 And hopefully soon we'll have an update for you about trying to grow grass there.
Most Problematic: Our patio, which had gotten kinda overgrown and leaf-strewn over the winter. But a big clean-up and a bit of fresh planting finally got things under control again.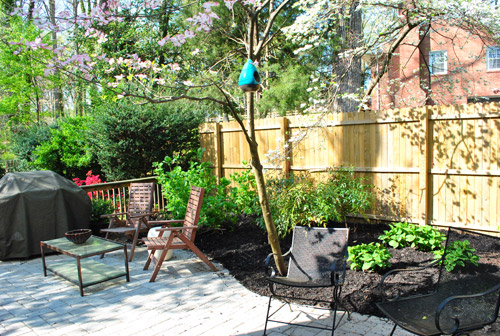 Most Likely To Be A Rockstar: Clara, at least in terms of how much she uses the rock box we built her. Rainy days = the end of the world for Clara: The Girl Obsessed With Rocks (say that with conviction, as if you're saying Katniss: The Girl Who Was On Fire).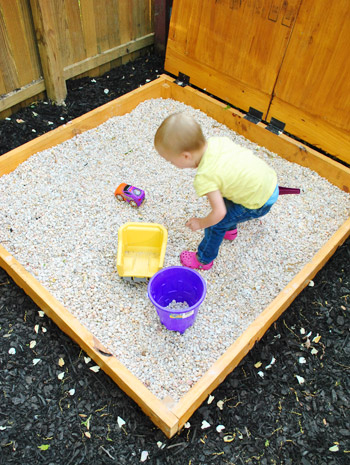 Most Fleeting: The rock box in its pre-rock days as a sandbox, which was the original idea behind the structure.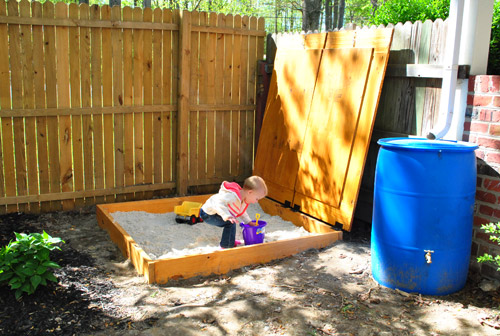 Most Delayed: The building of the aforementioned sand/rock box, which had been on my to-do list for nearly a year. Better late than never right?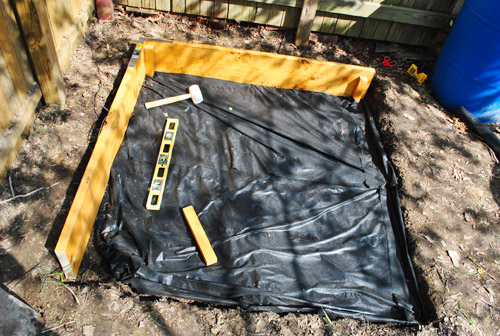 Spring-iest: Our mantle, which Sherry remixed a bit to bring in some seasonal colors (while taking a moment to look back on our its past).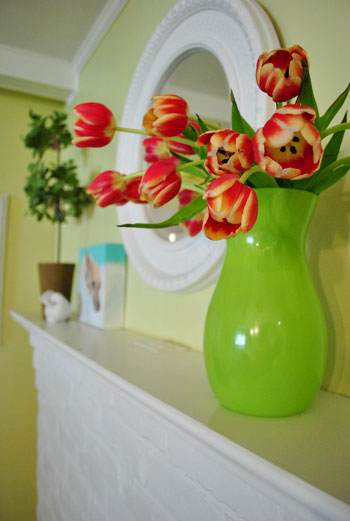 Least Straightforward: Simply swapping out our bathroom fixture, which turned into a "hey, let's patch this giant hole of drywall hiding behind the boob light" project.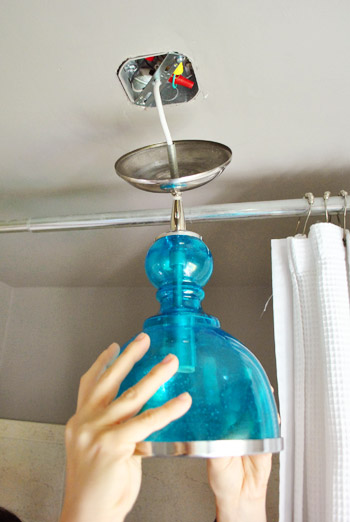 Class Artist: Sherry, for the painting she did a while back, which we decided to hang in our bathroom to bring in more color.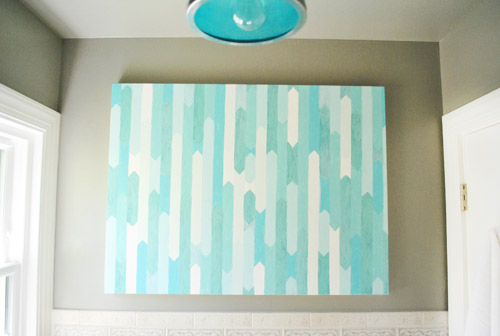 Closest Shave: Our bathroom door, which got a little piece cut off the bottom so that it could open all the way (over our grate) and accommodate a much-needed bath mat.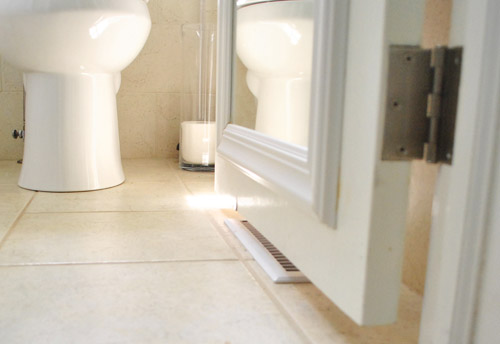 Weirdest: Sherry, for bucking logic and deciding we had nothing to lose before getting down with her bad self and some ORB. Side note: about three dates in, Sherry warned me that she was unanimously voted "weirdest family member" by her dad, brother, half brother and step mom at some point in her teenage life. Glad she's still proudly holding that title.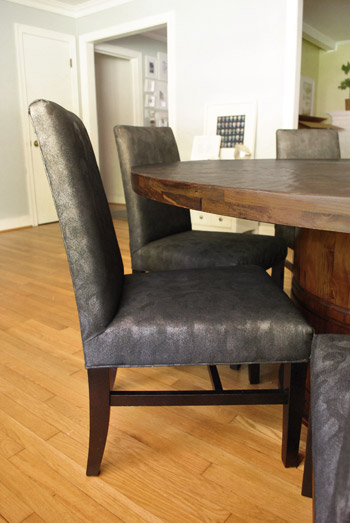 Most Likely To Get Replaced: Our HP printer, after this post updating you on how some of our purchases are holding up. We got lots of recommendations for better options, so he may be getting the boot if we can't get to the bottom of his issues soon.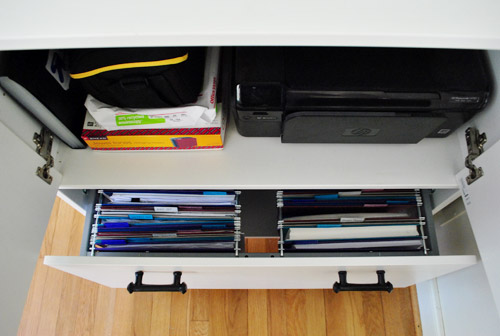 Most Likely To Induce A Whale Obsession: Our visit to the Richmond Craft Mafia's Spring Bada-Bing show where more than one piece of whale art caught our eye (along with alligator, ostrich, bird, bacon, cactus, and zombie creations).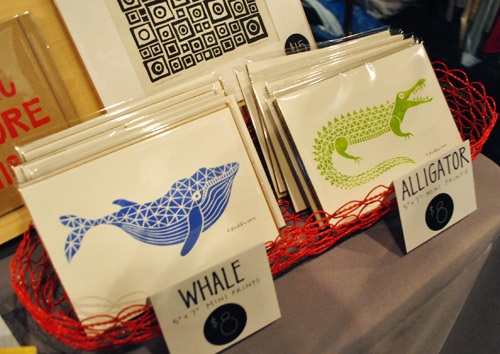 Longest: Our updated to-do list. Admittedly not as long as it used to be, but still long enough to keep us plenty busy…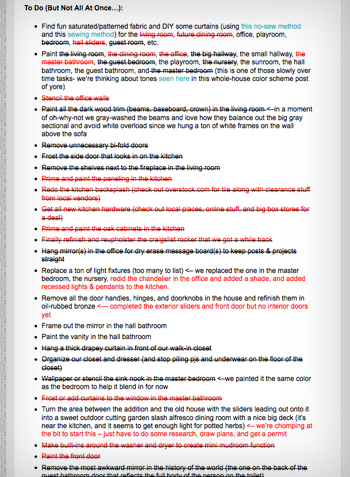 Most Unintentionally Naughty-Sounding Post Title:  This one ("You Down with O-R-G") which raised some eyebrows when some folks misread it as having a Y at the end (which would be a totally different way to kick off a week of posts about what we're up to). Sherry swears she just liked that it rhymed with OPP (ok, and sounded sort of like her other love, ORB).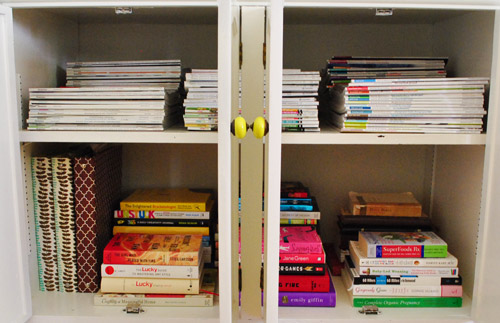 What did you guys get done in April? Did anyone else turn do any spring organizing or reveal some "vintage" footage of their 17-year-self on video? Have you ever made a list of accomplishments to look back on? Feel free to use the comment section of this post to list what you've done (or just toss out a few highlights). It's always fun to take a break from adding things to the to-do list for a second, just to look back and appreciate the things you've checked off. We totally think it helps us keep up our momentum – especially when it comes to tackling things like the deck and Clara's big second birthday party this weekend!
&nbsp&nbsp&nbsp
For those asking where March Superlatives went, here they are! So a happy belated April to ya (it took everything in me not to say "hoppy belated April" by the way). And with the new month already here, that means it's also time do our regular look back at what March held for the Petersik household (in yearbook style superlatives, of course). We even tossed in some never-before-seen stuff for kicks. Oh and you can check out all out all of our monthly superlatives dating back to January 2011 right here (it's over a years worth of projects crammed into just 14 posts). This month we're starting off with some not-yet-mentioned happenings that kept us busy behind the scenes (are you surprised it's book related?).
Most Cinematic: The scene at our house while we were shooting a promo video for our book at the request of our publisher (with the help of a pro photographer / videographer who also happens to be our brother-in-law Todd and his assistant Adam). We're still working on the final edit, but we can't wait to show it to you guys once it's officially in the can. You'll even get a sneak peek at some of those often-mentioned secret book projects that made the video!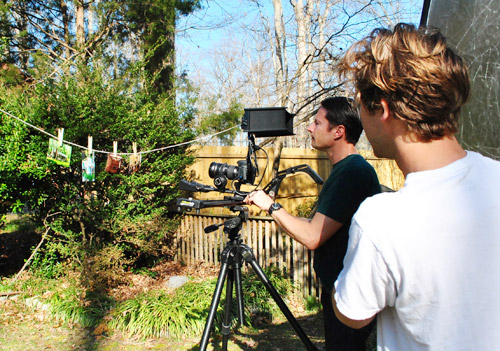 "I Came, I Sawed, Then We Went On Vacation" Award: Prepping for our new floors and getting a head start on them the day before we hopped on a plane to Portland, and then Hawaii.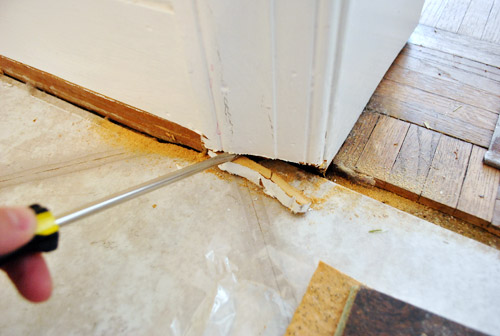 Most Portlandia-esque: Portland (shocker, we know) – but we figured this stylish and unique city deserved it's own personalized award. Thanks for having us Portlanders!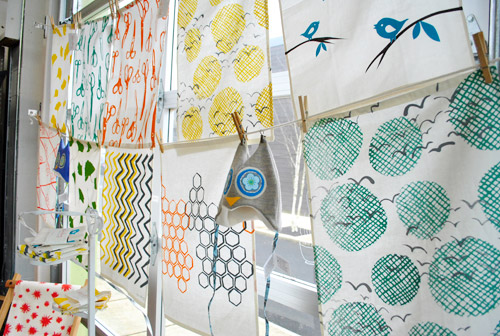 Most Inspiring: This house that we crashed while out there, which was one of our favorites. Giant map poster for the win!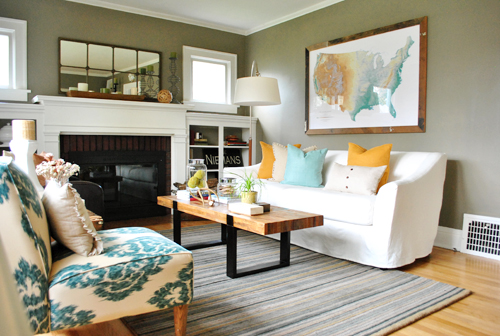 Most Missed: Our Hawaiian vacation, which already seems like ages ago. Thanks goodness we have lots of pictures (like these and these) to reminisce.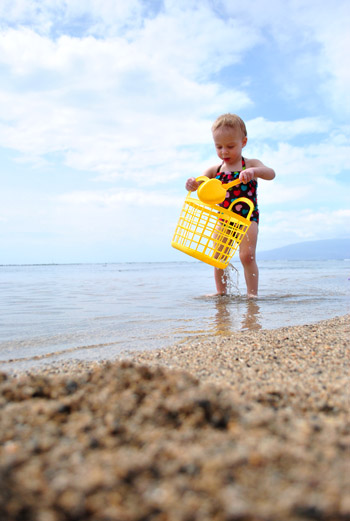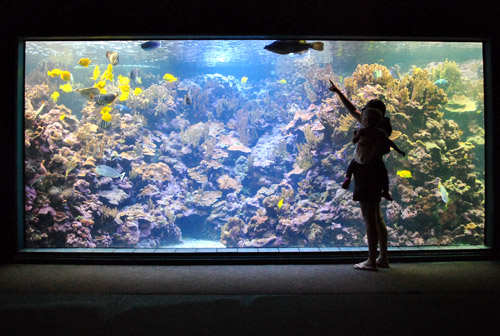 Hole-iest: The tiles we had to patch when we decided to eliminate two of the brackets from our kitchen shelves.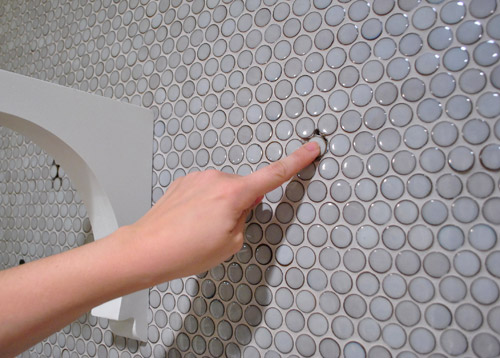 Grooviest: Putting our tongue-and-groove floating cork floor together (I thought this was a more appropriate award than "Tongue-iest")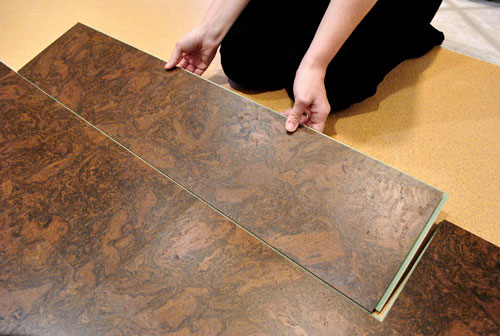 Closest Call: Nearly running out of cork floor boards by the time we got to our laundry room. Luckily we had just enough scrap to make it work!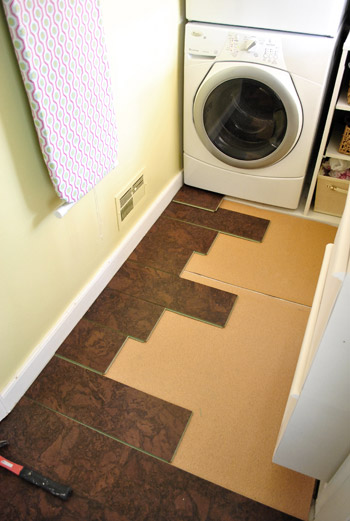 The Cherry On Top Bottom Award: Finally finishing our new cork floors, which was the icing on the kitchen-y cake… especially once we got the trim and sealant on it.
Our Favorite After: Our kitchen! Having been several months in the making, it was exciting – no, exhilarating! – to declare it (pretty much) done and slowly watch it go from dark to happy.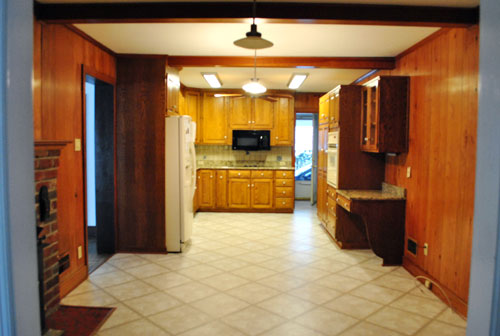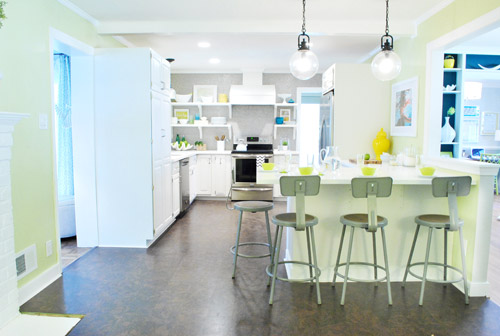 Widest: Our new TV. Okay, it's not the widest screen there ever was – but this 42-incher is definitely a big improvement from our previous 26″ guy. Now we can actually read subtitles and news tickers on the bottom! Oh but don't mind the too-small tv cabinet underneath it, we have big plans to build something or rescue a thrift store dresser or cabinet that's a bit bigger to fill that wall up a bit more.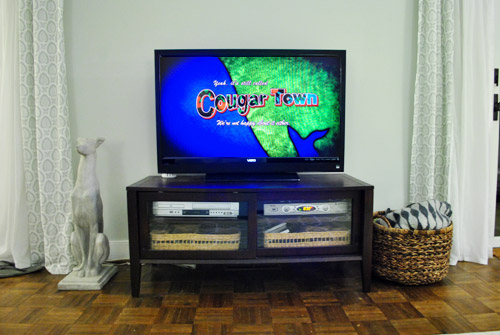 Most Gravity Defying: These floating vases that Sherry finally hung as part of her Dude Get On That Already initiative. They're loving their new home in the guest bathroom.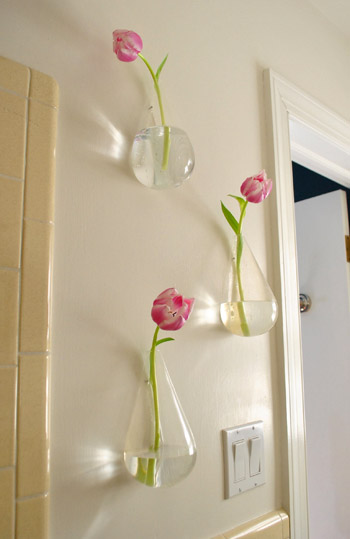 Sexiest Voice: Sherry, while giving this whole house video tour (our first in seven months) while getting over the flu. Is there anything hotter than sick voice? I think so…
Most Festive: Our kitchen for Sherry's 30th birthday when I strung up ribbon to surprise her in the morning.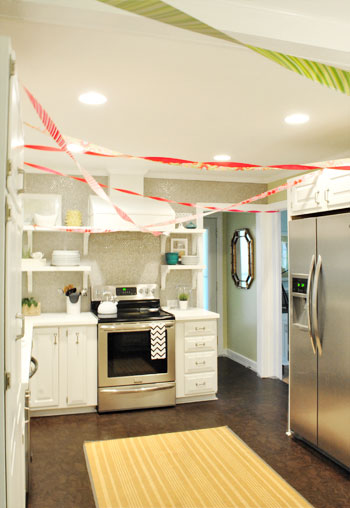 Mood-iest: The mood board we whipped up to get started on a mini-update for our long ignored master bathroom.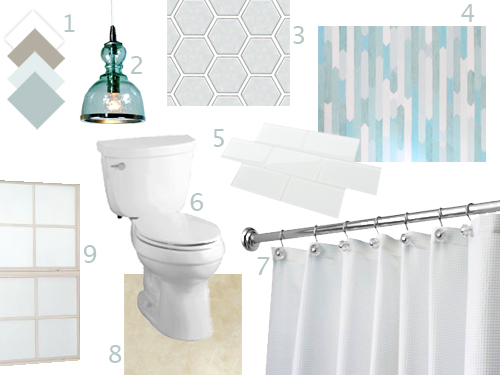 Most Rock-ing: The Rockport Grey in our master bathroom. Feels good to finally have some paint on the walls in there!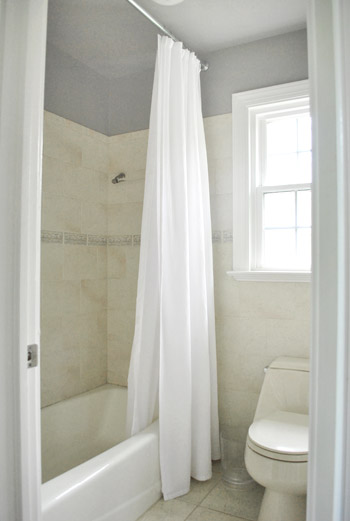 Biggest Pin-Head: Sherry's hidden closet pin-board made from cork board, duct tape, and leftover curtain fabric.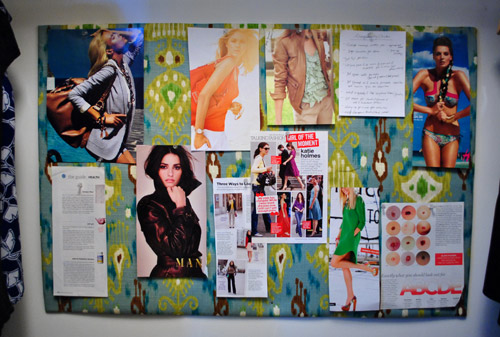 Biggest Pin-Head (runner-up): Sherry's creation for the Winter Edition of The Pinterest Challenge, this bean bag pouf that she sewed for Clara's closet.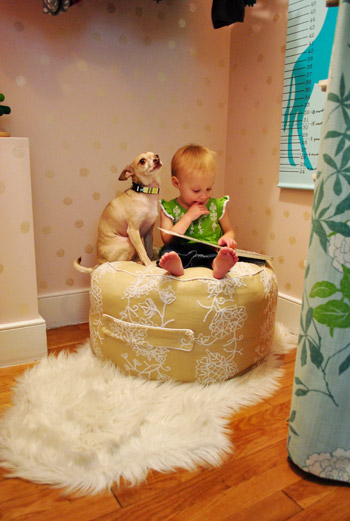 Boxiest: This happy yellow jewelry box that Sherry sprayed as part of her Dude, Get On That Already challenge.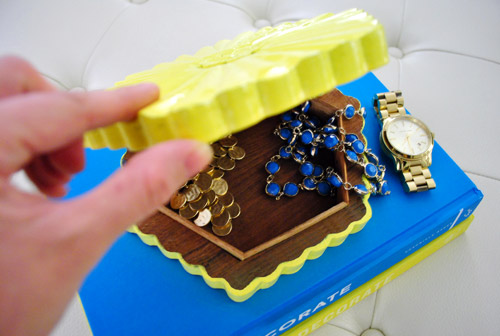 Most Fun: Sitting in this refreshed yellow high chair that got a few coats of happy spray paint. Looks like a good time, eh?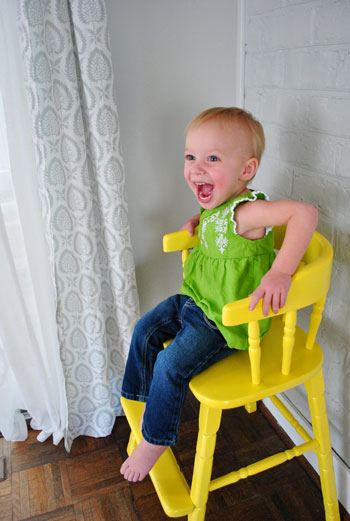 Least Fun: Our completely out-of-the-blue leak thanks to a leaf dam on our roof. Oh, and as an update – we've since crawled back up into the attic and double checked for damp insulation/drywall/wood and all is dry and mold/odor free. Whew.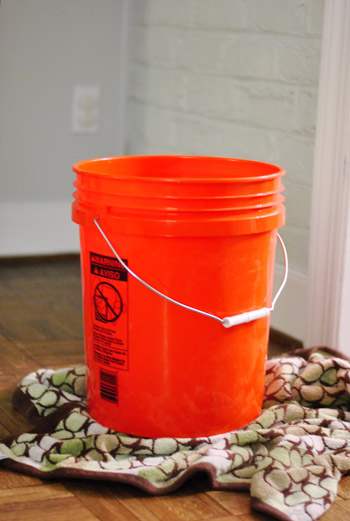 What did you guys eke out in March? Did anyone else turn thirty or finish a long-term kitchen makeover or spray paint a high chair? Have you ever made a list of accomplishments to look back on? Feel free to use the comment section of this post to list what you've done (or just toss out a few highlights). It's always fun to take a break from adding things to the to-do list for a second, just to look back and appreciate the things you've checked off. We totally think it helps us keep up the ol' momentum – especially when it comes to tackling some more heavy lifting (and digging) outside… bring on those shovels!
&nbsp&nbsp&nbsp