Giveaways
Before I announce the winner of our latest giveaway, I should note that we haven't spotted any familiar faces (ours or yours, that is) on the list of winners over at the The View and Kimberly-Clark's Room-A-Day Giveaway website yet. So here's your official reminder to enter here (once a day!) for your shot at that $25,000 makeover we've all been drooling over. 'Til then, here's Room-A-Day Giveaway's main man Thom Filicia offering up some inexpensive design tips to hold us over:
Ok, now to the task at hand: announcing the winner of Thom Filicia's Thom Filicia Style and an eco-bag filled with Kimberly-Clark brand products. We plugged all 299 entries into random.org and out popped… Sandye! Congrats (and good luck with those pesky blind brackets).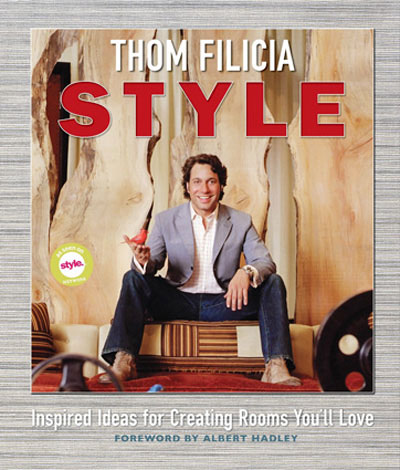 If you're still looking to get a piece of Thom Filicia's Style, you can grab your copy on Amazon for about $23. It's not quite the same thing as having him transform your room with twenty five thousand buckaroos at his disposal, but at least it's a step in the right direction.
Oh, and heads up- there's another freebie comin' your way on Monday.
&nbsp&nbsp&nbsp
If any of you are addicted to The View, Thom Filicia or Kimberly-Clark products then you probably already know what I'm about to say. The three have teamed up for a Room-A-Day Giveaway where 16 lucky winners will be chosen to receive $25,000 (!!!) to transform a space in their home. They announced the first winner today on The View, but you can still enter once-a-day here until March 6th for your chance to take home the cold hard cash.
And while we can't help you win the 25k, we do have a special prize to give away right here: a copy of Thom Filicia's latest book, Thom Filicia Style, along an eco-friendly bag filled with a slew of Kimberly-Clark products (think Kleenex, Cottonelle, Scott, Huggies, etc).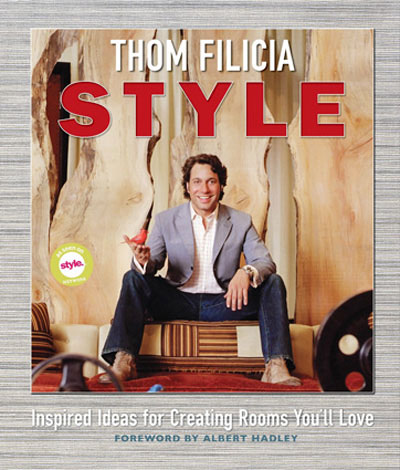 You may know Thom from Queer Eye for the Straight Guy, or his current show (a Sherry favorite) Dress My Nest.
To enter to win Thom Filicia's amazing new book and the eco-bag of Kimberly-Clark goodies, just comment on this post with the words "BOOK ME" by Wednesday, Feb 4th at 8pm EST. And while you're at it, why not tell us what room you'd make over in your home if you won the grand prize.
We'll announce one, randomly chosen winner by the end of the week. And don't forget to enter to win the grand prize over at the Room-A-Day Giveaway while you're at it. Good luck everyone!
New to our giveaways? Find out all about them here.
&nbsp&nbsp&nbsp