Giveaways
If any of you are addicted to The View, Thom Filicia or Kimberly-Clark products then you probably already know what I'm about to say. The three have teamed up for a Room-A-Day Giveaway where 16 lucky winners will be chosen to receive $25,000 (!!!) to transform a space in their home. They announced the first winner today on The View, but you can still enter once-a-day here until March 6th for your chance to take home the cold hard cash.
And while we can't help you win the 25k, we do have a special prize to give away right here: a copy of Thom Filicia's latest book, Thom Filicia Style, along an eco-friendly bag filled with a slew of Kimberly-Clark products (think Kleenex, Cottonelle, Scott, Huggies, etc).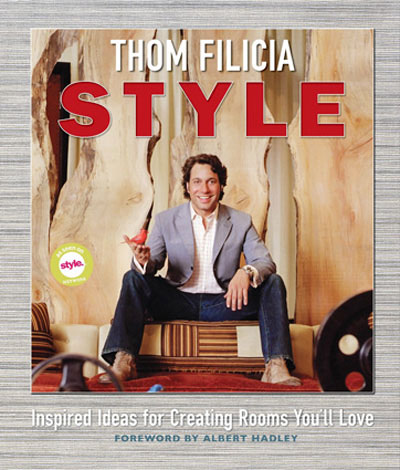 You may know Thom from Queer Eye for the Straight Guy, or his current show (a Sherry favorite) Dress My Nest.
To enter to win Thom Filicia's amazing new book and the eco-bag of Kimberly-Clark goodies, just comment on this post with the words "BOOK ME" by Wednesday, Feb 4th at 8pm EST. And while you're at it, why not tell us what room you'd make over in your home if you won the grand prize.
We'll announce one, randomly chosen winner by the end of the week. And don't forget to enter to win the grand prize over at the Room-A-Day Giveaway while you're at it. Good luck everyone!
New to our giveaways? Find out all about them here.
&nbsp&nbsp&nbsp
Once again, we loved reading all of your entries in our latest giveaway for two boxes of Castalina's new line of pewter accent tiles. We got some quality laughs out of your geeky admissions ("I'm geeky over all things pirate" – nice, ljcadv) and were glad to see you were as excited about these beautiful tiles as we were (Lorri even dubbed herself Queen Pewterness of Pewterville).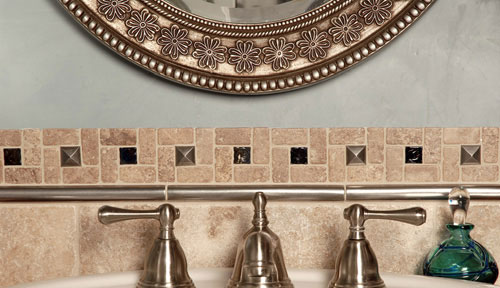 Sherry also pointed out that I should come clean about my other claims to geekiness: I went to a special science and technology high school, I was crazy for marching band, I worked part time at a library (I even pushed library carts in a local parade) and, well, enough about me. Let's talk about our lucky winner… Kelly Kettrick!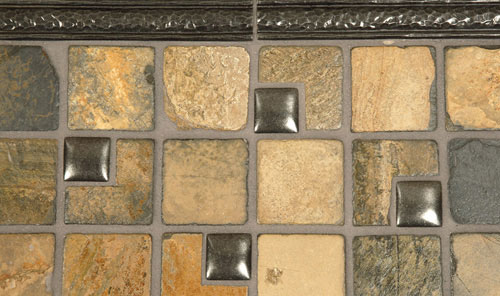 Congrats, Kelly! You must've appeased the random.org gods because you were selected to receive your choice of these hand-poured, artisan tiles. We can't wait to hear what sort of project you'll be adding some bling to.  And if you, or any one else, is looking to snag more of Castlina's tiles, you can find their entire line available exclusively at Costco.com.
Thanks again to everyone for entering. We've got a couple more giveaways up our sleeves at the moment, so keep your eyes peeled for another chance to snag some free swag. And thanks again to Castalina and all the other folks dishing out prizes to you lovely and hilarious people.
&nbsp&nbsp&nbsp