Giveaways
Ready for more free stuff? Do I even need to ask?
This week's giveaway comes from Shades of Light, a local specialty lighting and decor store whose wide selection of products have been featured everywhere from Cottage Living to Coastal Living and even on decor8. And if you live here in Richmond, you've probably driven by their location on Broad St. across from Willow Lawn. We actually bumped into them most recently at a local blogging event, where we learned that they've started an Inspired Spaces blog which features expert insights on lighting your home, as well as great before & after pictures of their design projects.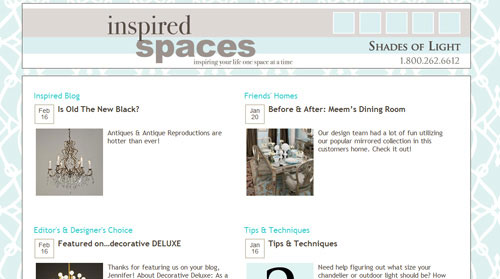 Shades of Light offers a wide selection of styles (vintage, classic, contemporary, etc) across a wide variety of items (lamps, chandeliers, pendants, rugs, mirrors and even furniture) which you can browse in their store, online and by catalog. But this week we're giving away their exclusive natural-meets-elegant bamboo table lamp to one lucky winner, who will get to choose between the silver one and the black one pictured below.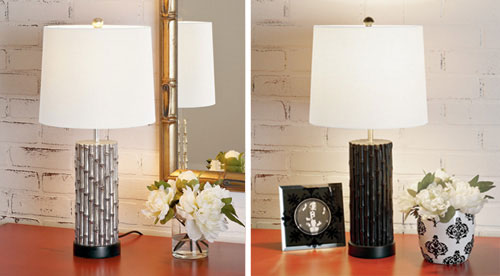 To enter the contest just comment on this post with the words "LIGHT ME UP" by Wednesday, February 25th at 8pm EST. While you're at it tell us what else makes you light up with excitement (chocolate? weekends? chihuahuas?). This prize is available to residents of the lower 48 United States and, as usual, there's only one entry per e-mail address allowed. One winner will be selected using random.org and announced later in the week. Good luck…
If you're looking for more info about our giveaways you can find it here. All images courtesy of Shades of Light.
&nbsp&nbsp&nbsp
Wow guys, way to show some major love for the So'mace Lifestyle pillows during our latest giveaway. We know the sweet So'mace folks were super flattered to see over 600 of you vying to snag a bit of the aloha spirit for your sofa. And of course we loved hearing about all of your fun honeymoons (whether past, planned or "anything's possible"). We found ourselves wondering if it's too soon to go on a second honeymoon already. It has been a year and a half…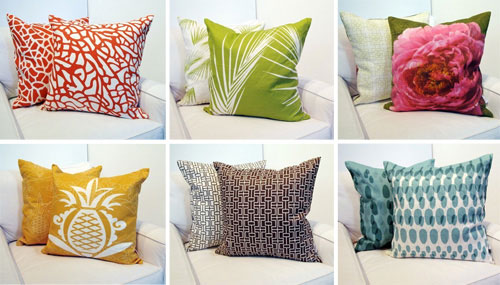 As you know, only one randomly-selected person was chosen to score their choice of the handmade pillows above. But before we announce our big winner, So'mace has generously offered a discount to Young House Love readers. Get 20% off your purchase of two or more pillows by mentioning this contest when you order (they retail for $120 each before discount, btw). Virtual orders are currently accepted by email, so contact them at lifestyle@somacedesign.com to grab yours. And be sure to check out the full (amazing) collection here and here.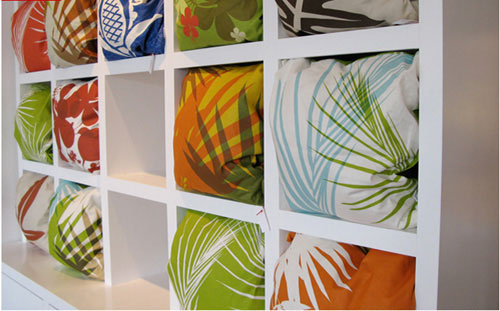 Now on to our winner… the pillow goes to… Erin from Vancouver! Erin said she's leaning towards a Parisian honeymoon when the time comes, but after cuddling up to her new handmade pillow perhaps she'll be swayed to head to a certain series of islands in the Pacific (hint, hint). Congrats!
Thanks again to everyone for playing along. We've always got our eyes out for new stuff to give away, so stay tuned for another chance to score some free swag.
More info on our giveaway policies is available here. All images courtesy of So'mace Lifestyle and Kaypee Soh.
&nbsp&nbsp&nbsp