Giveaways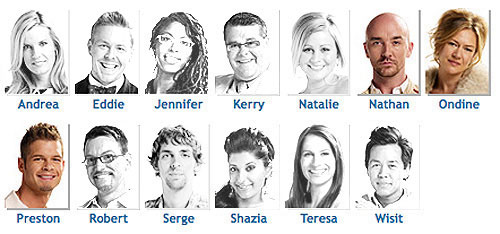 This week's Top Design took some unexpected twists and turns. Nathan got a lukewarm reception, Ondine was praised and woah, did Eddie really just get the axe? Were you guys sad/shocked/not surprised/gleeful?  What do you think did him in? His aesthetic or his attitude? Do tell.
(PS: This also means that no one in our little contest guessed the top three contenders on the nose. And there are a few of you that should be grateful that Ondine managed to squeak through. Should be an interesting finale…)
It's been a long while since we've done a Top Design update (I've been trying to be respectful of the fact that not everyone is as reality TV obsessed as we are).  But, we're down to the final four so I figured it was worth a mention, especially as we near the conclusion of our little guess-the-top-three-contest.
For those of you who watched this week, you saw my sole remaining hope in the game, Andrea, excuse herself from the competition so she could be back with her family.  Thereby dashing both her hopes and mine for coming out on top.  In fact, I'm the only person who's had all three of their picks eliminated.  Shows what I know…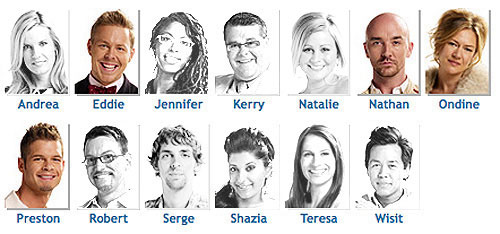 Even though Andrea's chances were slim at this point, I was still disappointed to watch her give up when the judges clearly stated that Ondine had the worst design this week (see the rooms for yourself here).  If I had to guess now, I'd say it's a toss up between Martha-Stewart-in-training Eddie and design renegade Nathan… who happens to have been Sherry's top pick from the start.  Man, she always beats me at these things.
Who do you think will take the title?  Or better yet, who deserves the title?  And does anyone else miss Wisit and his operatic outbursts like we do?