Author Archive
A couple of weeks ago, Young House Love reader (and former Richmonder) Jennifer W. tipped us off to a great local source for junk – er, architectural salvage. She described Caravati's as a paradise for old windows, doors and other historic home goodies. With our curiosity sufficiently piqued, we paid Caravati's a visit as soon as we got the chance.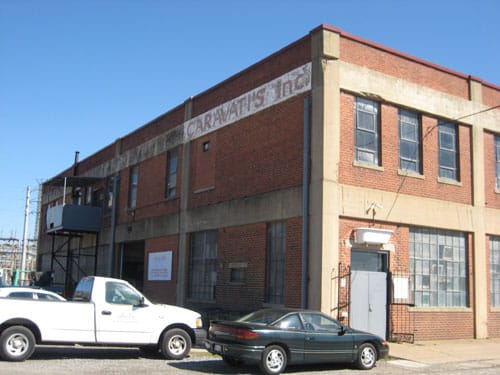 Their huge warehouse is in a quiet, industrial part of town- you could miss it if it weren't for the crowd of cars outside. And the inside is just as crowded… with rows and rows of any and every type of architectural detail: fireplaces, mantles, doors, archways, stained glass inserts, toilets, windows, railings, columns, metal grates, etc.
And we're not talking shiny, new IKEA style stuff. This "junk" looks as old as it probably is, which means it has Character with a capital C. Chipped paint, broken glass, rusted parts. Sherry summed it up as "authentic shabby chic". Overall, really cool and really inspirational.
Here's a sampling of the architectural eye-candy we saw: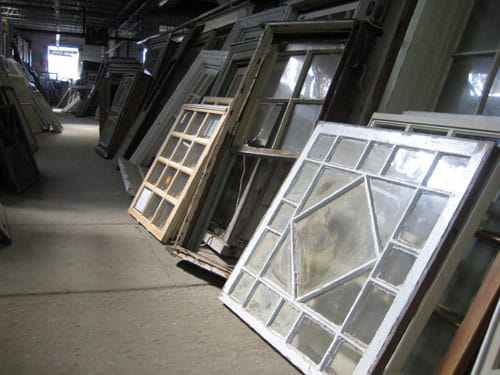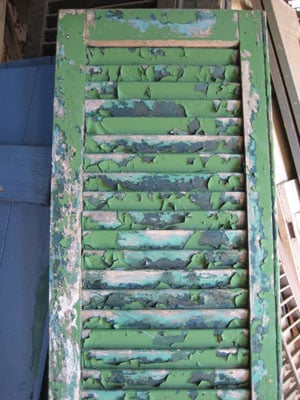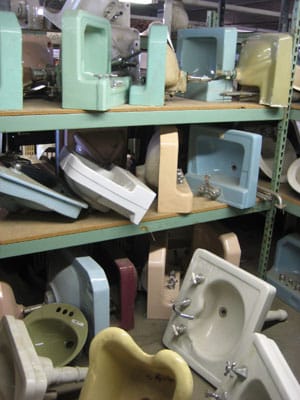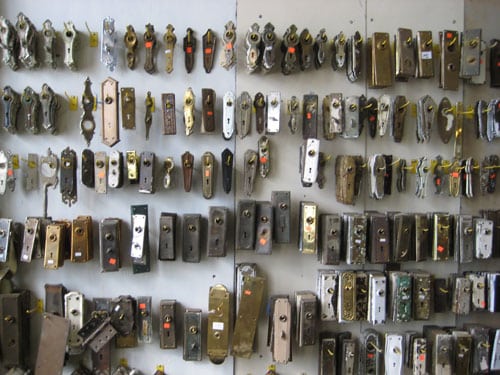 We hoped to walk out with an old window that we could turn into a four-photo picture frame (by taping pics behind the glass of a four-paned window), but we didn't find the right size this time. Even though we left with a junkless trunk, we still have some window DIY to share courtesy of our new friend Jennifer W.
Here's a kitchen pot rack she made with an old window she snagged at Caravati's. Clever, eh?
And for all you non-Richmonders, Caravati's runs an eBay store so you can get your hands on some incredible architectural salvage too. Happy hunting.
&nbsp&nbsp&nbsp
Ever since we first posted about our vent-tastic Arietta hood back in October, it's been one of the most asked about items in our home. Does it work? Does it really look that good? Is it too good to be true?
We had to dodge those questions for months while the hood just sat on the floor waiting for its friends, the cabinets. But now it's been up for a few weeks and we've been able to put it to the test.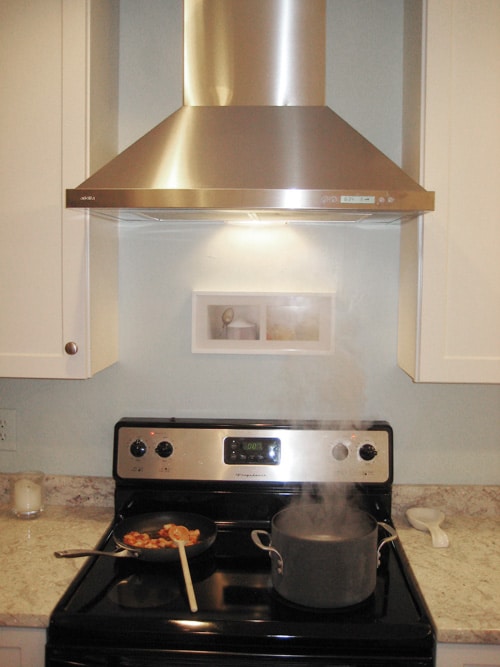 So let's put all the speculation to rest. Yes, it works. Yes, it looks pretty darn fine. And no, it's not too good to be true.
For all of you out there who worry that the low $350 price tag means a sacrifice in quality, know that we've been overwhelmingly happy with our choice. It's quiet (check out the demo in our house tour), it's functional (3 fan speeds, timer, clock, light) and it certainly looks like a million bucks.
Please chime in if you've got your own Arietta hood review to share, we'd love to get a concensus. Until then, here are some of the fun meals we've thrown together under our stainless steel sweetheart. Gotta love a kitchen that inspires you to cook more:
Tomato Basil Shrimp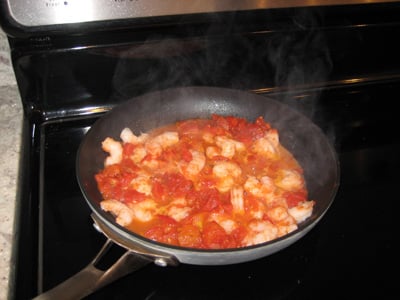 Cilantro Lime Chicken with Pineapple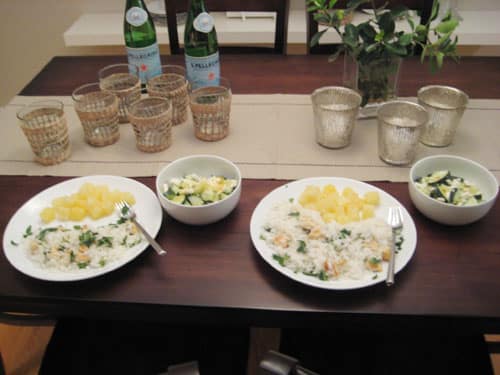 Note: For the recipes, please click the comment text-bubble on the top right hand corner of this post. Mmm…
&nbsp&nbsp&nbsp