Archive for September, 2013
Happy Labor Day! We're spending the holiday with our family, but we wanted to drop in with a giveaway for you guys, which not only involves a $200 gift card to Home Depot but a new iPod touch. They're both thanks to the free Muzio app, where you can weave photos, video, audio, and text together to tell the story of an event, memory, or your latest project (think a trip to the zoo, your latest craft, a vacation, or even a house tour). It's like a digital scrapbook that you can keep private or share with others, even if they don't have a smartphone or the app (feel free to share yours with us in the comments if you've whipped any up).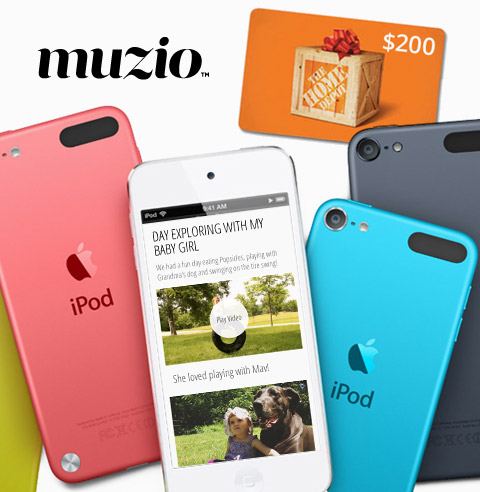 Please use the Rafflecopter widget below to enter (it might take a second to load, but it should eventually pop up below this paragraph). This giveaways is available worldwide! And for anyone who misses the freebie bonus question, we started one over here in Forums so you can sound off and see what everyone else thinks on the subject.

&nbsp&nbsp&nbsp