Decorating can be daunting sometimes – especially in the face of beautiful inspiration rooms on Pinterest and in glossy magazines that make you wonder "where do I start?" But Wayfair has a pretty cool way to help move those designer daydreams a bit closer to reality. Their new Inspiration Gallery not only lets you search and browse rooms you like, but it also instantly delivers a source list stocked with similar items in the Wayfair catalog. Like that lamp pictured? Here's a similar one you can buy. Inspired by that pretty headboard? Check out this lookalike that's on sale. And since this gallery could make shopping dangerously easy, they're giving one lucky winner a $350 Wayfair gift card.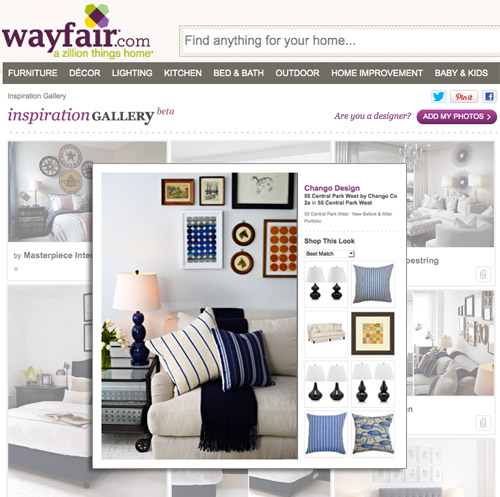 Please use the Rafflecopter widget below to enter (it might take a second to load, but it should eventually pop up below this paragraph). This giveaways is available to residents of the United States, Canada, Germany, Australia, and the UK. And for anyone who misses the freebie bonus question, we started one over here in Forums so you can sound off and see what everyone else thinks on the subject.

Click to View Rafflecopter Giveaway widget

&nbsp
&nbsp&nbsp&nbsp

&nbsp

&nbsp
If you enjoyed this post, please leave a comment or subscribe to the feed and get future articles delivered to your feed reader.
50 Comments
This comment section is currently closed.