Tis the season for watermelon slices, corn on the cob, and good stuff on the grill. Which is why Char-Broil is hooking someone up with one of their top commercial-grade gas grills this week. This 4-burner baby sells for nearly $500 at Lowe's and is built with their exclusive Tru-Infrared cooking system, which comes with a bevy of benefits: more even heat, juicer foods, and faster cooking times. It's putting me in the mood for kebobs already…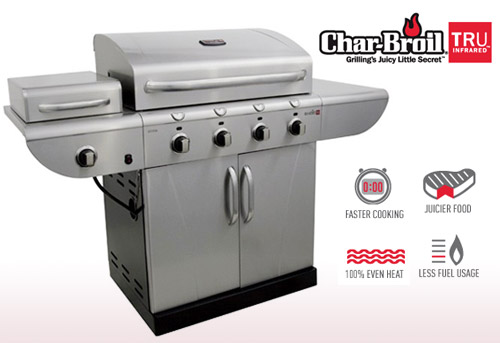 Please enter using the Rafflecopter widget right here (it might take a second to load, but it should pop up right below this paragraph). This prize ships anywhere in the United States and Canada (so Happy Canada Day to you guys!).
&nbsp
&nbsp&nbsp&nbsp

&nbsp

&nbsp
If you enjoyed this post, please leave a comment or subscribe to the feed and get future articles delivered to your feed reader.
164 Comments
This comment section is currently closed.