Archive for March, 2010
You guys remember Stacie, right? She lives downtown in a gorgeous home that we actually got to help her decorate. And we even got the chance to House Crash her a while back (check out all those details right here).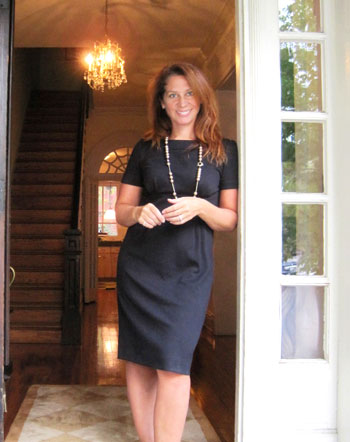 Maybe the befores of her bedroom will jog your memory. It used to look like this: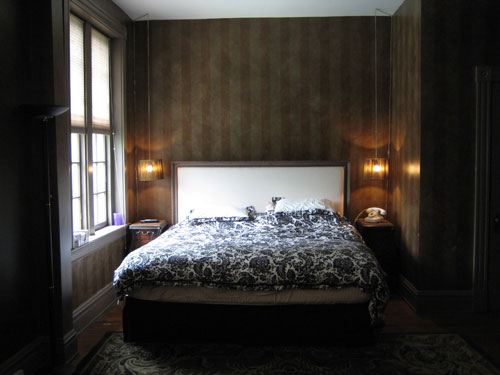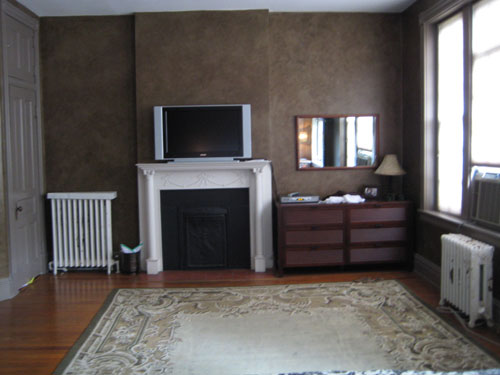 And then we whipped up one of our first mood boards ever for her… which helped her transform it into this: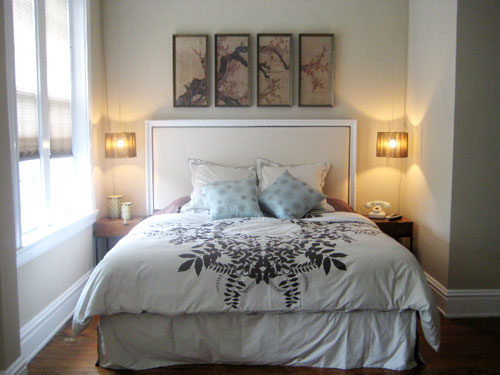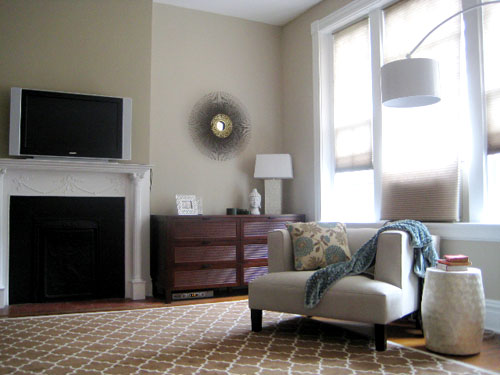 And we also got to help Stacie revamp her dining room for a big party that she was throwing a few months back. Here's how the room started out: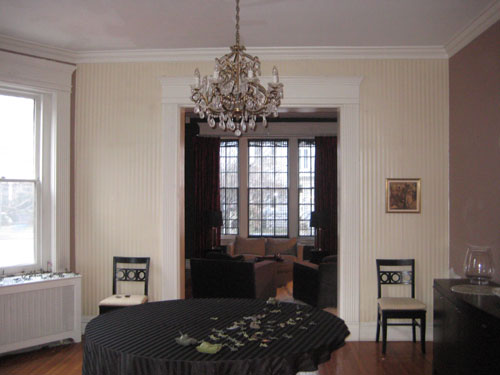 And here are the lovely afters pics (click over to our House Crashing post for all the dirty makeover details).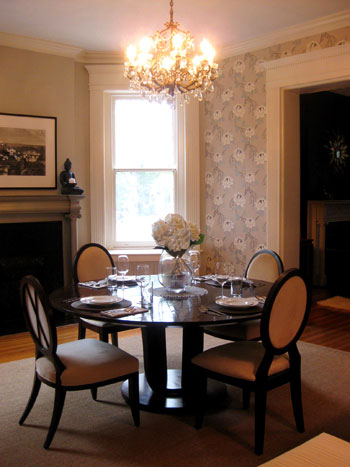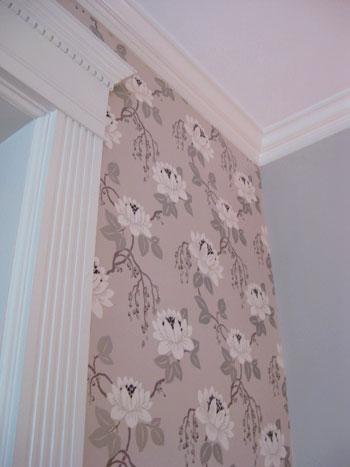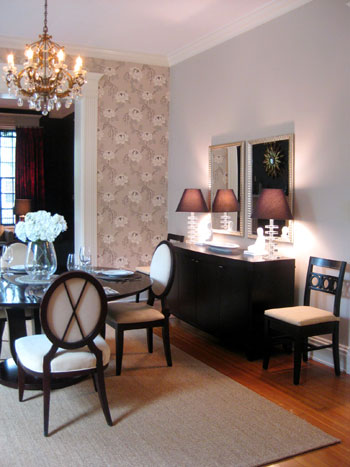 You also might recognize her gorgeous spiderweb-ish window atop the dreamy french doors that lead to her kitchen…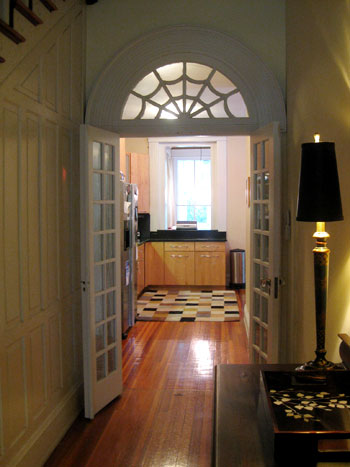 … or her super dramatic living room with luxe dark walls and stunning supersized windows flanked by ruby red curtains…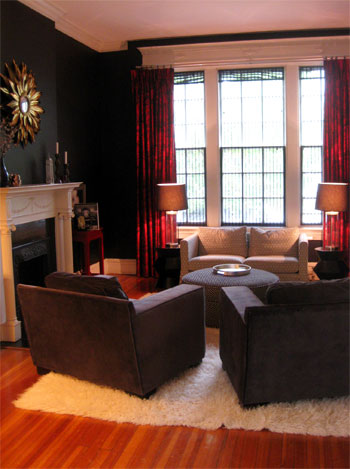 So now that we've reviewed a few of the fantastic rooms that we've already covered in that House Crashing post of yore, let's get on to why we're revisiting such a fantastic home. Well, Stacie's boyfriend Jeff painted the most stunning mural, and we just had to share the latest chapter in her casa's brilliant evolution. Here's the entryway before the big makeover.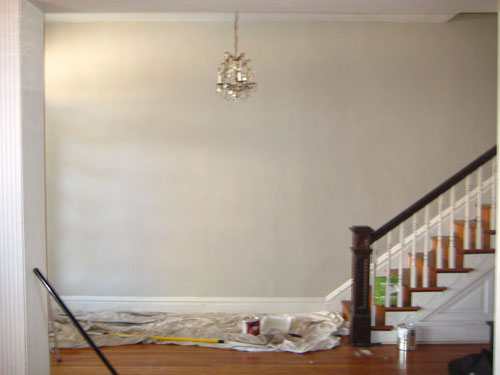 And here it is in progress after Jeff designed a detailed and customized cherry blossom branch just for the space, and then blew it up by projecting it on the wall to be traced and painted.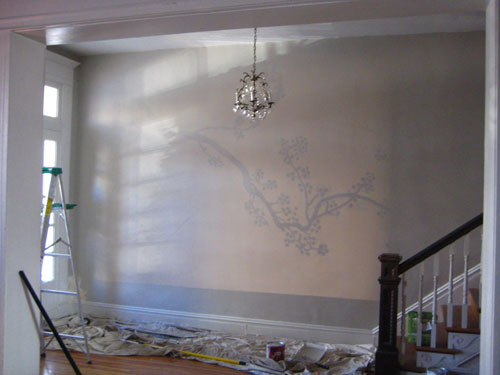 Oh and we suppose we should properly introduce the talented and brilliant muralist himself, so meet Jeff (armed with his trusty projector):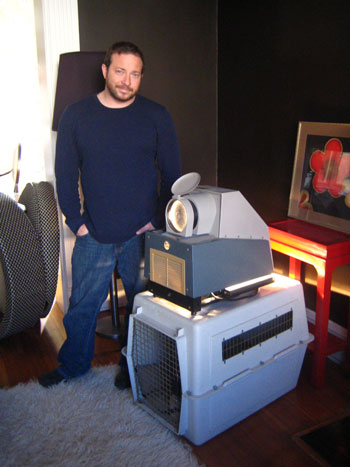 He designed the cherry blossom (with a lot of feedback from Stacie) in Photoshop, and was even able to show her how it would look on the wall (again thanks to Photoshop) before he got down to projecting and tracing the outline of the design on her wall.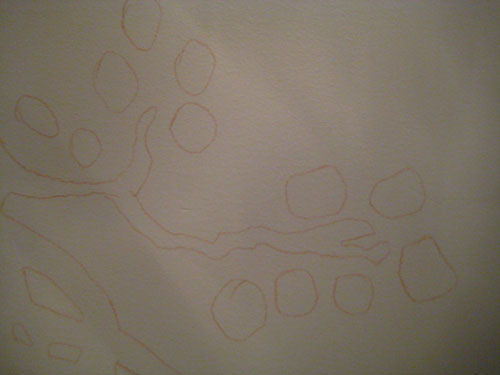 Then he started filling things in with those steady hands of his (he's actually a full time artist) and even left intricate cut outs to create a stunningly interesting and detailed composition as he went.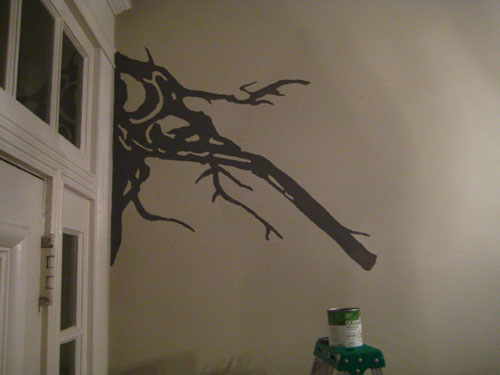 And now Stacie's entryway looks like this: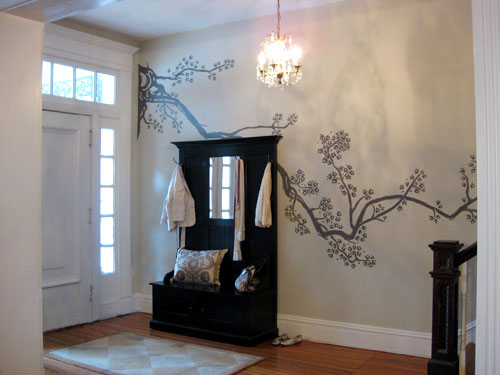 Is that not the most fantastic mural you've seen in a long time? We love how it creeps up the stairs thanks to being custom designed for the space. And if you think it looks good in photos you should see it in person. It's truly spectacular.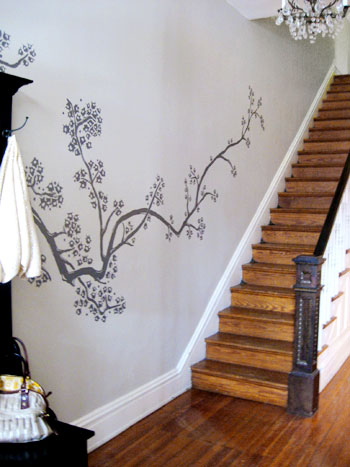 Here's a closer shot so you can see that the small round buds that Jeff penciled onto the wall were actually given a lot more detail and depth when he got to the painting stage. They're almost like little rounded star blossoms so they feel elegant and sophisticated (as opposed to kid-like and cartoonish). And those little white slivers that he left on the branches really create the illusion of shine and dimension- it's almost like the chandelier above is casting light right onto the tops of the branches.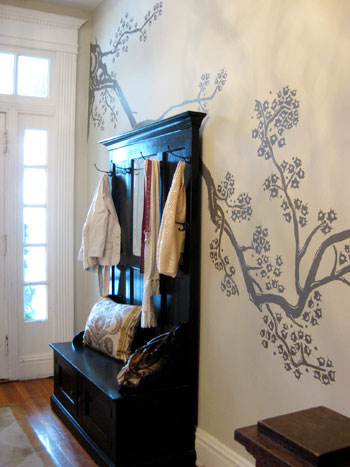 So that's Stacie's amazing entryway project. Just when we thought her house couldn't get any better she goes and pulls a stunt like this.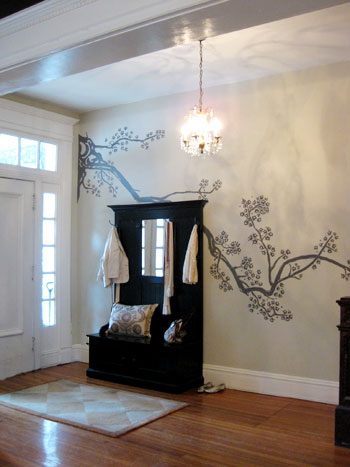 Oh and Jeff's actually for hire if any locals are interested in working with him (just shoot him an email right here). But back to that gorgeous cherry blossom. Is anyone else considering a mural for any room in their house? If so, which room- and what wiould the subject matter be? Share and share alike. And if you're in the mood to crash some other homes that we've featured, you can check them all out right here. Bonus: you don't even have to wipe your feet upon entry.
Psst- We're always on the hunt for a mouthwatering house (or ten) to crash, so if you or anyone you know has a casa that's feature-ready just shoot us an email along with some photos of the space and if we're ever in the neighborhood we'll be sure to drop in.
&nbsp&nbsp&nbsp
When Jessica sent us her before and after kitchen photos we couldn't believe she and her hubby stretched their $400 budget so far. Here's her letter:
I'm always inspired by what I see going on at your pad! My husband Josh and I recently took on a cheap-o kitchen makeover and found that $400 goes a very long way toward bringing an 80's kitchen into 2010. That budget covered paint, an electric sander, a jig saw, hardware, primer, Liquid Nails, "real" nails, and beadboard- which is all it took to really transform the space. The "before" picture was from before we moved in, so please excuse the terrible light fixture and furniture. We really hated the fake wood paneling under the bar and around the sides of the cabinets, so we covered it with beadboard that we then painted white. It was easy to install (especially since we had the wood cut at the store & borrowed a tack gun) and it's definitely our favorite part of the entire makeover. As for our paint sources, the green is Benjamin Moore's Mountain Lane and the white is Sherwin William's West Highland White. Oh and there's more info about the whole kitchen redo on our blog. Our next step is a nursery (we're adopting a baby from Russia) and I can't wait to see how yours turns out! I'm sure I'll get some great ideas. Thanks for all you do! -Jessica (& Josh)

Here's their kitchen before the big overhaul: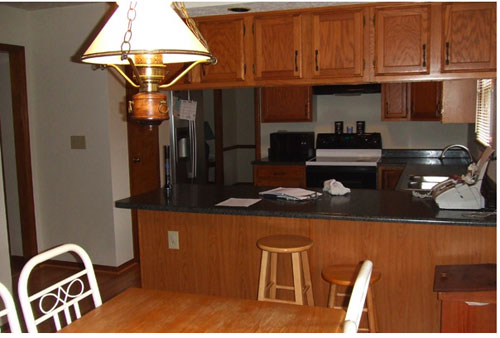 And here's the same space after just $400 worth of upgrades: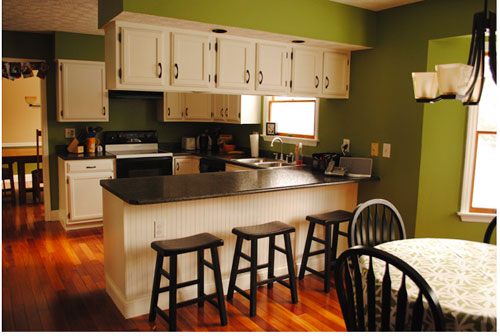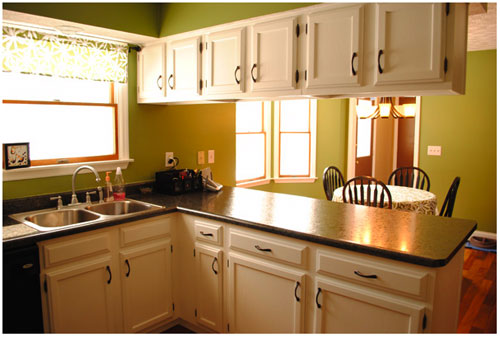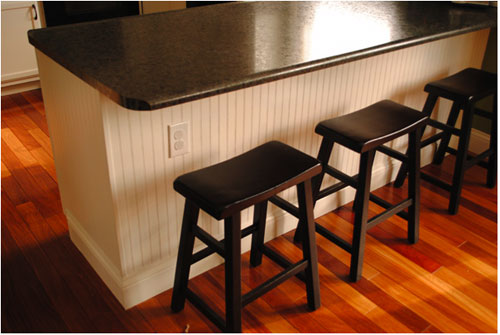 Isn't that amazing? We love Jessica and Josh's infectious DIY spirit and we totally appreciate that they weren't afraid to use some bold color and a little creativity (in the form of beadboard and paint for those cabinets) to cover up the things that they didn't like and draw attention to the features that they wanted to highlight. What do you guys think? Are you itching to paint your walls a bold color, overhaul your cabinets or tack up some beadboard? We definitely love that not every kitchen makeover calls for several thousand dollars of work and tons of hired help. Inspiring!
Psst- Looking to paint your cabinets like Jessica and Josh did above? Here's a quick and easy tutorial to help you get 'er done.
&nbsp&nbsp&nbsp