Archive for October, 2009
Cindy's daughter Katie's bedroom is already cool, and she wants to up the ante. Here's her letter:
I need help with my daughter Katie's room. She's a 15 yr old self-confessed band geek and is not a girlie girl (she'll happily throw on her cowboy work boots with her shorts to go to band practice- no makeup- won't shop for clothes even when necessary). The door on the left with the mirror in the first pic will be removed & sheetrocked. The door on the right (with the towel over the window) will lead to a walk-in closet. When it comes to style, we like modern, casual, & bold. The things that must stay are the bed and the stuffed animal head on the wall. The sideboard and the tall white chest thingy can go. The green chair can be replaced along with the desk/chair. We also need curtains and maybe some shelving for googaws and doodads and books. When it comes to color, Katie loves the green paint. We were going to paint or stencil a pattern/graphic on the white wall but couldn't ever find anything we liked and couldn't decide on a color. She does not like pink or paisley. I bought a couple of cheap giraffe paintings in Africa that I thought I would hang in her room. If you can fit them in, great. Wildlife photography is a hobby of mine so if you could incorporate one of my photos I think Katie would like it. Can't wait to see what you come up with! – Cindy (& Katie)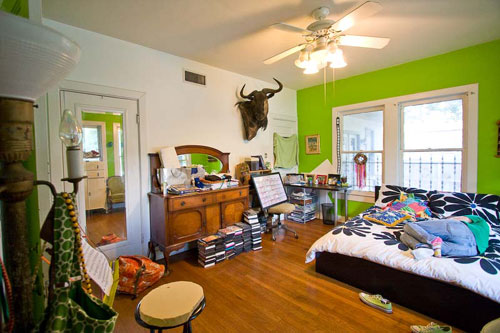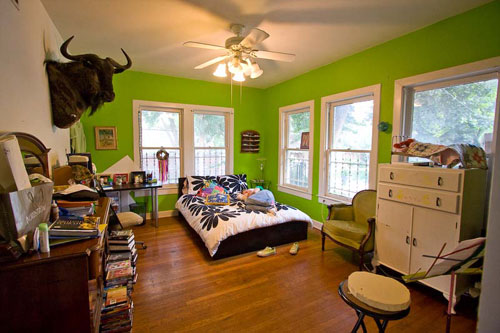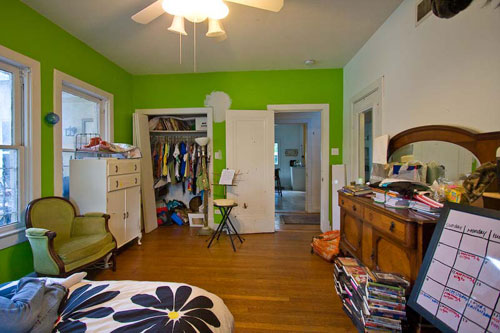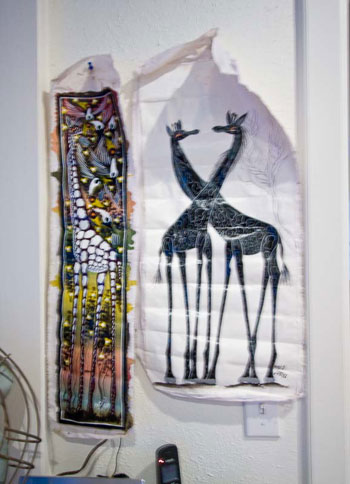 Here's the plan: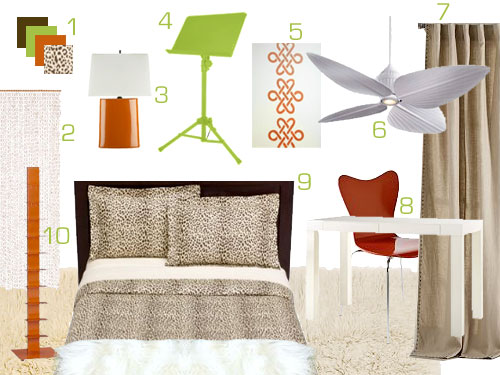 And now for the mood board breakdown.

Read the rest of this entry »
&nbsp&nbsp&nbsp
We'll kick off the follow-up to this week's giveaway from LaJobi Industries with some personal news (which you already know if you follow us on Facebook or Twitter): our new nephew Emanuel Gray arrived at 7:39am yesterday morning, weighing in at a whopping 9lbs 3oz. Mother and baby are both doing well, and we can't wait for him to come home to his nursery!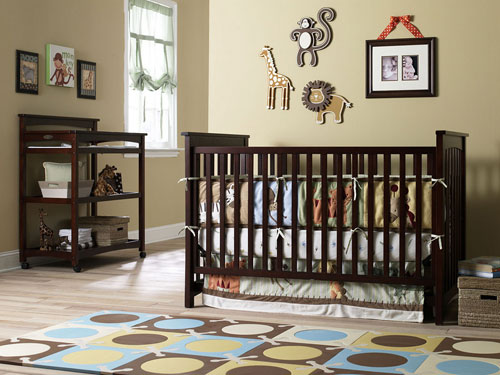 Of course, that's not Emanuel's nursery shown above. That's the incredible eco-friendly crib from LaJobi that one of you is about to win (along with an organic crib mattress). So even amidst all of this baby excitement, we had a little pow wow with random.org and picked a winner: Carrie (who, as a kid, used to dream of staying up all night reading books). Congrats! We know a certain newborn who'd probably be very jealous of you right now if he knew how to do more than sleep, eat and put his diaper to good use.
Next week we're leaving babyland and going back to freebies for grown-ups. But the prize will still be quite touching (yes, that's a clue)…
Get more info on our freebies at our Giveaway FAQs page. Images courtesy of LaJobi Industries.
&nbsp&nbsp&nbsp