Archive for September, 2009
***This giveaway is no longer accepting entries***
For our big two year blogiversary and we're celebrating with one of the biggest freebies we've ever freebied: a $500 Lowe's gift card.

Did that sink in yet? It still hasn't for us. When we started hunting for the perfect blogiversary prize a few weeks ago we never thought we'd land something so exciting. It's like Lowe's is giving one of you the chance to take on a big project and they're footing the bill. And we couldn't be more thrilled to be giving it away.
We probably don't need to remind you of all the items you could snag during a $500 shopping blitz at Lowe's – paint, lighting, power tools, holiday decor, flooring. Heck, you could even get a new dishwasher or something. So in case you're having any trouble picturing where you'd put five hundred Lowe's dollars, allow us to lend our expertise (that is, our money-spending assistance). Here are a few items that we've got our eyes on:
This Idylis air purifier: Since the cold weather will have us closing up our windows and doors soon, the HEPA filter on this baby keeps indoor air from getting stale and could really help Sherry as we get into allergy season.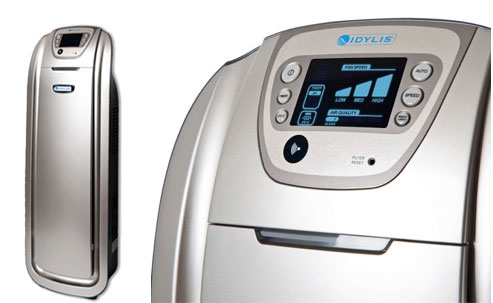 A new lawn mower: I know the season's ending, but I've had it up to here (picture my hand above my head) with the used mower we bought when we moved back in 2006 (let's just say it's no longer self-propelling). Lowe's online Mower Selector tool helped turn up a bunch of options that we could snag for well under 500 beans.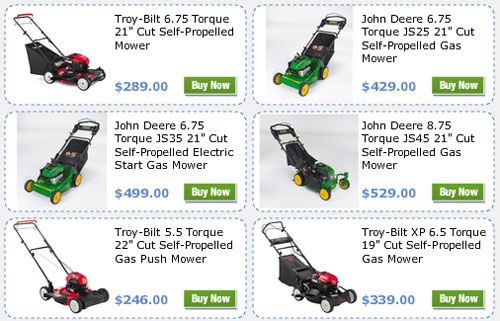 A cool bathroom sink: With a full bathroom redo moving closer to the top of our to-do list we're already starting to fantasize about where we can add some special touches, like plopping a vessel sink on top of a thrifted piece of furniture-turned-vanity. And Lowe's has a bunch of awesome vessel sink options.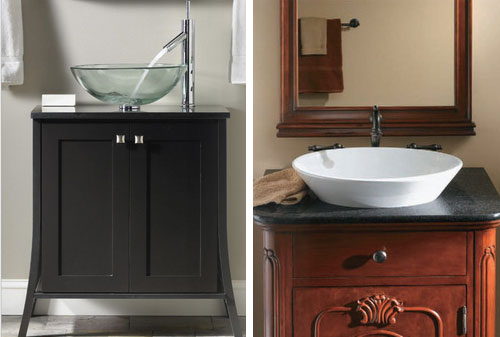 I've also been contemplating adding some outdoor path lighting or taking our garage organization a step further with some more sophisticated shelving. But we'd better quit letting our minds wander because we're not the ones who get the $500 gift card… one of you does! Here's how:
PRIZE: A $500 Lowe's gift card (in case you forgot)
TO ENTER: Comment on this post with the words "GIMME THAT $500″ (why dance around it, right?) and…
BONUS QUESTION: Tell us what project you might spend the prize on. Surely we're not the only ones daydreaming about where $500 could go (and no, we won't be picking a winner based on this answer – it'll still be random)
CONTEST CLOSES: Thursday, September 24th at 8pm EST (that's an extra day!)
WINNER: One lucky lady or gent
PRIZE SHIPS: Anywhere in the USA (but Lowe's loving Canadians with friends or family in the states can enter and we'll send it to your US relative/friend who can forward it on to you).
THE USUAL: One entry per e-mail address is permitted. The winner will be selected using random.org and announced on Thursday. Good luck!
Get more info on our freebies at our Giveaway FAQs page. Images courtesy of Lowe's.
&nbsp&nbsp&nbsp
Young House Love turns two this week (insert cooing toddler sound effect here). It feels like just yesterday when we were celebrating our very first blogiversary. Time flies when you're having fun. And speaking of fun, to celebrate our second year in the blogoshpere we're doing a few things to mark the last 365 incredible days we've shared with all of you.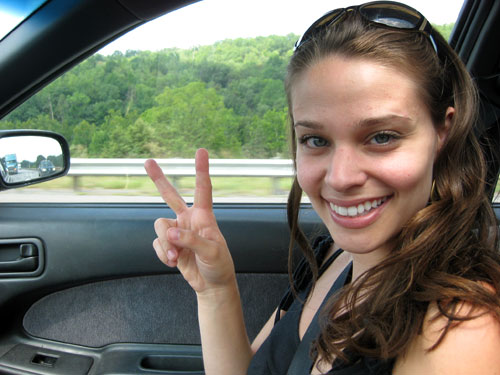 First, we've lined up a week of blogiversary themed posts that take a look back at all the craziness of the last two years. We'll also be sharing some of our favorite projects and milestones, giving away a pretty amazing blogiversary prize (seriously, we're counting down the seconds to reveal this week's fab freebie later today) and we'll even be asking you guys to weigh in on what you'd like to see Young House Love become in year numero tres.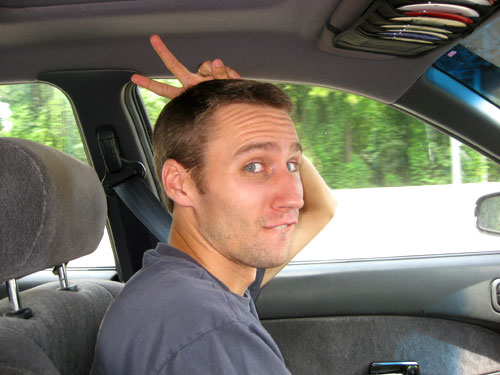 But before we do all that, we wanted to take another moment to say thank you. We never imagined 24 months ago that starting a little blog to document our kitchen remodel would snowball into full-time gig, and we have your amazing support and never-ending enthusiasm to thank for that. If only you guys could see how much your comments and emails make us perma-smile, you'd think we were in a Mrs. America pageant or something. Seriously, the only thing missing is some double stick tape and a dab vaseline on our teeth.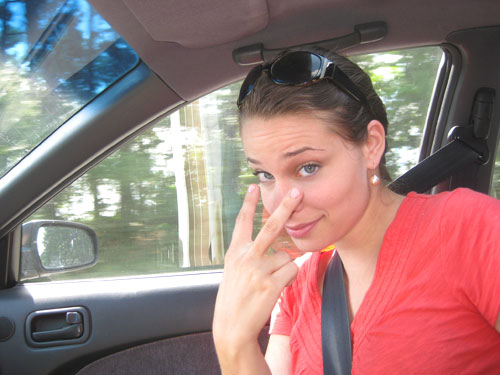 What's truly crazy though are all the unexpected and wonderful things that your support has brought us this year. We've found our way onto CNN and HGTV, into the New York Times and even seen our mugs on the cover of a national magazine. And while our little blog's growth is euphoric (somebody pinch us!) the fact that we're able to do what we love everyday and still put food on the table (and in Burger's bowl) makes us feel truly blessed and appreciative of each and every one of you.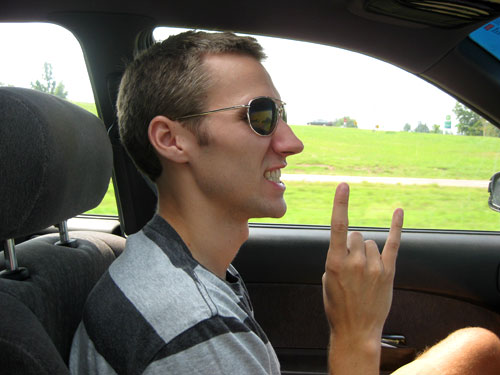 So again – it can't be said enough – thank you for all that you've done to give us the means and motivation to do this. Here's hoping we can repay you with even more decorating ideas, home improvement tutorials, fabulous weekly freebies and much much more…
The goofy two-themed photos are from our Texas Road Trip, which you can virtually join us on here.
&nbsp&nbsp&nbsp