Archive for April, 2009
After getting some decorating help with her freshly renovated living room a few weeks ago, Hannah's back for help with her master bedroom. Here's her letter:
We need help with our new master bedroom. The goal is for it to feel comfortable, fresh, and invigorating upon waking. Our style is casual, comfortable, but visually interesting. We have NO furniture as of yet — just a lot of art! We've considered the Terra Bed but are by no means committed to it. We also need some end tables and some bedside lamps, window treatments, but we don't need dressers or anything like that (the closet is the next room over). Maybe a chair? Whatever you think will help us best use the space. We definitely want a wall & ceiling color recommendation (the beams have yet to be installed, but they are stain-grade douglas fir). We like visually interesting prints and solids and a brighter, cheery feeling room, or a palate that's soothing/comforting without being dull or boring. We like blues, greens, taupes, and whites. Thanks so much — looking forward to seeing your magic again this time! Cheers, Hannah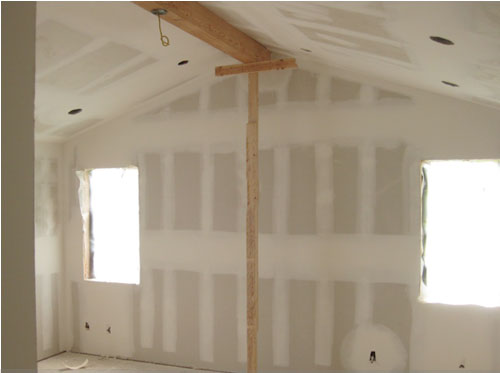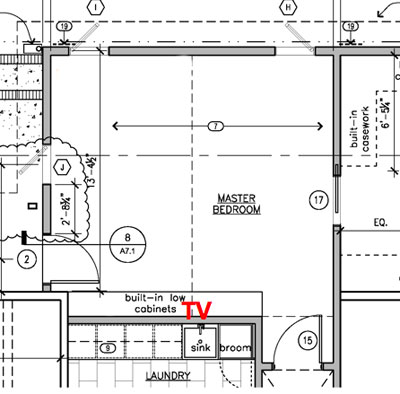 This space is primed for a major makeover. Here's the plan:
And now for the mood board breakdown.

Read the rest of this entry »
We've celebrated April 22nd in a number of ways over the years. For example, in 1985 I welcomed my little brother into the world (happy birthday Dan!) and in 2006 we put in an offer on a certain brick ranch and found out it was accepted later that evening. This year we've decided to do something especially earthy… we're going to plan an edible garden! (Plan, not plant since many of the herbs we like need a bit longer before we dig them in).
Remember this post way back when about one of our bushes dying? We wondered what to do with the rest of the row now that one of the boxwoods bit the dust, but the overwhelming consensus was to rip out all the finicky overgrown bushes, expose more of that lovely brickwork, and start fresh.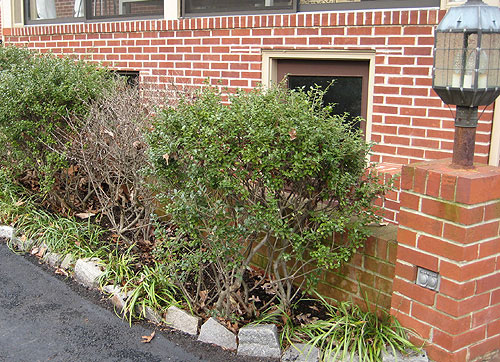 We knew we could devote that small patch of dirt to something much more usable and functional (in fact it's one of the only "full sun" areas in our entire almost-acre lot), so deciding to create an herb, veggie, fruit and even a bit of a cutting garden in that space excited us to no end. Don't fresh organic food and flowers right out the back door sound like heaven? Here's what we have so far: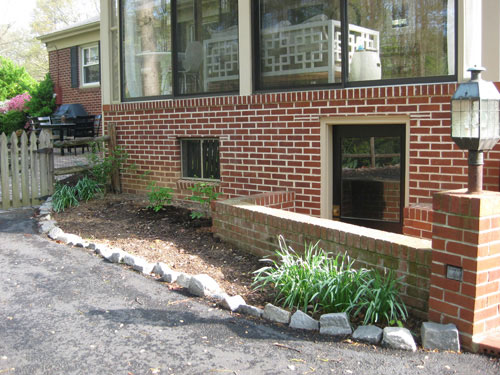 Yes, there's still lots of work to be done! And today's as good a day as any (actually, it's arguably better than most) to sit down with some gardening books and use trusty ol' google to plan the rest of our garden. Other than a happy little raspberry bush (snagged for $9 at Lowe's) and a surprise peony that sprung up from the earth (how did that get there?) we're pretty empty.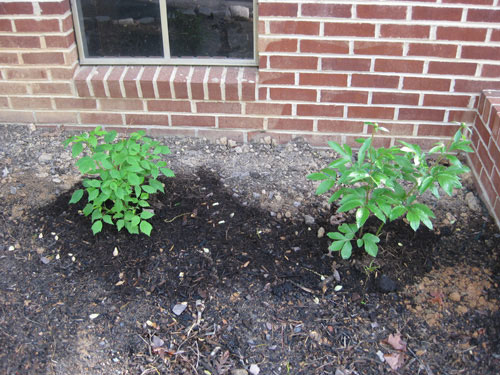 Oh and we also transplanted a few daffodils (they never bloomed in the shade) and that tiny rosebush in the corner has always been there (poor guy was totally overrun by giant bushes his whole life- now he's freeeeeee). We also dug in some spinach and lettuce seeds, but they're taking their sweet time coming in. Here's hoping they're worth the wait!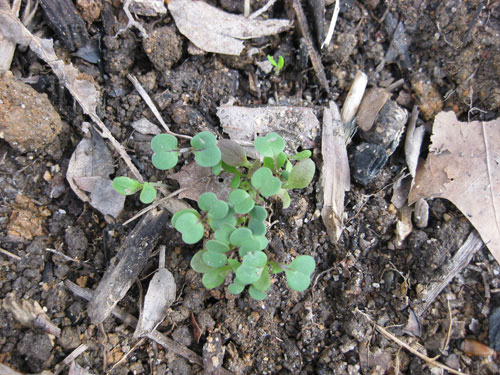 So that's the big Earth Day plan at Casa Petersik. What are you guys doing in celebration of good ol' Mother Earth? Fill in the blank:
Today I'm celebrating Earth Day by ___________.
From unplugging the TV and keeping the lights off (playing cards by candlelight is always fun) to creating a compost bin, signing up for a rain-barrel workshop, or even swiching a few old bulbs out for compact florescents, there are limitless ways to show Momma E some love. Heck just bringing a ceramic mug to work can save a ton of trees. Tell us what you're up to today! And of course any edible garden tips and suggestions are also welcome!
Kate's playroom makeover is nothing short of a miracle! Here's her letter:
You two are the best, and I read your blog everyday. I just redid the bonus room in our house and wanted to pass it along. Thanks for being such an inspiration! -Grateful, Kate
Here's the chaotic and cluttered before: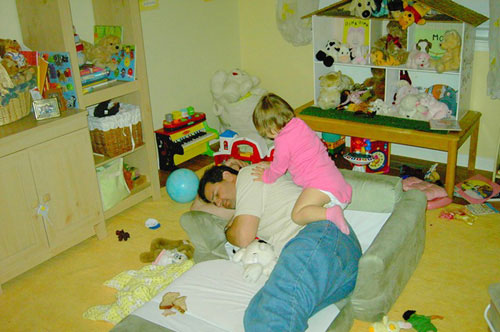 And the amazingly organized after: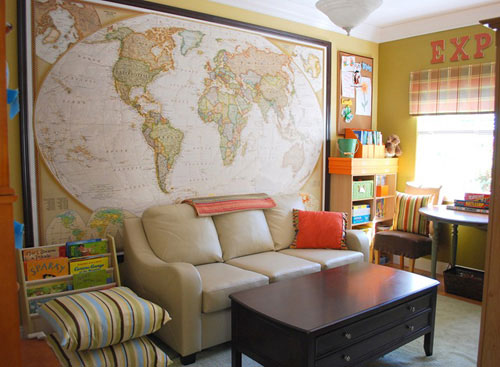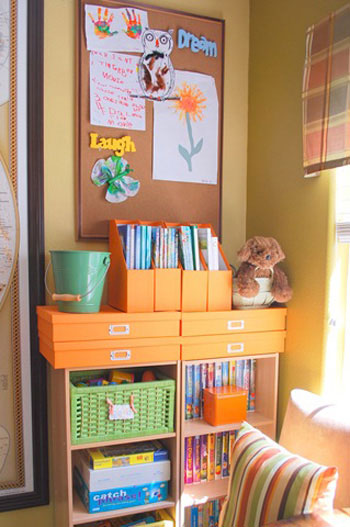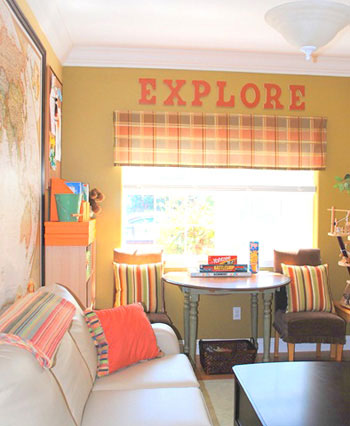 Can you believe that gorgeous oversized map on the wall (trimmed out of course)? And those cute orange letters above the window (spray painted by Kate herself!)? We love all the creative DIY touches that make the room so personal and memorable, and we have a feeling you guys are gonna love it too. To learn more about the makeover, you can pop in on Kate's cute blog. Long live affordable DIY deliciousness!