Archive for February, 2009
Want a chance to win a cool prize and do something nice at the same time? Well then head over to Artsy Fartsy Shopaholic and enter her latest giveaway. In support of her friend and champion of universal kindness (Melissa of Operation NICE), she's giving a random winner their choice of two Operation NICE prints from Melissa's etsy shop and collecting anecdotes about when you've relied on the kindness of your friends.
Sweet, right? I dare you not to smile every time you look at one of those prints above your desk or in your entryway. Just head over and comment at Artsy Fartsy Shopaholic to officially enter the giveaway. You've got 'til 6pm EST on Monday, Feb 23rd!
Images courtesy of Operation NICE via Artsy Farsty Shopaholic
When Lindsay and Ryan came to us for help sprucing up their blank slate of a dining room we got right down to business. Here's her letter:
My fiance, Ryan, and I just bought a cute little 1950s house and we're completely stuck on the big blank space that is the dining room. I like a comfy/casual/simple look, but I also like having some bright/eclectic/eye catching pieces or accessories around (kinda Pottery Barn meets CB2). Ryan would certainly appreciate it if there was some bright saturated color. We'd love a solid, chunky wood, dining table (I've been eyeing the "Lugano" table) and as for chairs, something sleek and padded with a pop of color is great. The peach wall color has to go and the dining room opens up to the living room which will house our two monster couches that are kind of an olive-y green with tan piping, so the wall color shouldn't clash too horribly with those, but other than that we're pretty open. Should the dining room and living room be the same color? The dining room has recessed lighting, but I'm all ears if you think we should add something else there too. What should we do with the wall of bookshelves and wine rack (hidden behind that door)? Should we paint them? Ryan's against it, but I thought it might be a good idea to have a little less "wood"- and since we don't really want our dining room looking like a library, some ideas for interesting accessories to intersperse with the books would be great. Can't wait to see what you suggest! -Lindsay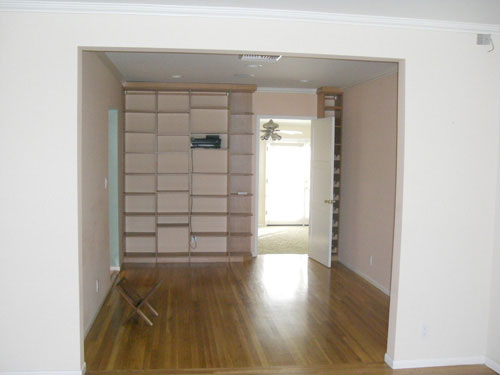 There's nothing like an inviting and casual space with a few punchy pops of color to say "bon appetit," so we whipped up this custom mood board for Lindsay and Ryan:
Now for the mood board breakdown.

Read the rest of this entry »
Wow guys, way to show some major love for the So'mace Lifestyle pillows during our latest giveaway. We know the sweet So'mace folks were super flattered to see over 600 of you vying to snag a bit of the aloha spirit for your sofa. And of course we loved hearing about all of your fun honeymoons (whether past, planned or "anything's possible"). We found ourselves wondering if it's too soon to go on a second honeymoon already. It has been a year and a half…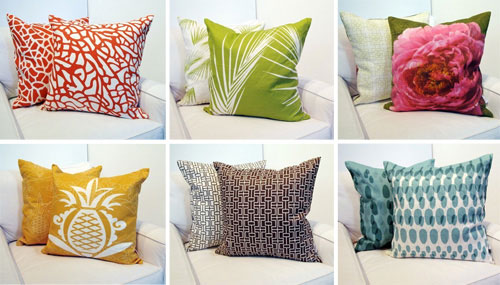 As you know, only one randomly-selected person was chosen to score their choice of the handmade pillows above. But before we announce our big winner, So'mace has generously offered a discount to Young House Love readers. Get 20% off your purchase of two or more pillows by mentioning this contest when you order (they retail for $120 each before discount, btw). Virtual orders are currently accepted by email, so contact them at lifestyle@somacedesign.com to grab yours. And be sure to check out the full (amazing) collection here and here.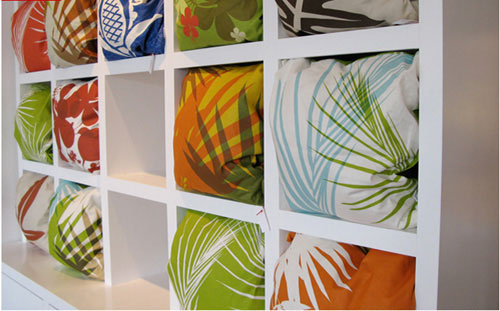 Now on to our winner… the pillow goes to… Erin from Vancouver! Erin said she's leaning towards a Parisian honeymoon when the time comes, but after cuddling up to her new handmade pillow perhaps she'll be swayed to head to a certain series of islands in the Pacific (hint, hint). Congrats!
Thanks again to everyone for playing along. We've always got our eyes out for new stuff to give away, so stay tuned for another chance to score some free swag.
More info on our giveaway policies is available here. All images courtesy of So'mace Lifestyle and Kaypee Soh.