Archive for 2009
The end of 2009 marks the end of our stint on the True Value DIY Blog Squad (which we excitedly introduced just three short months ago). Cue the nostalgic music: "it's so haaaaard, to say goodbyyyyyye, to yesterdaaaaaaaaaaay."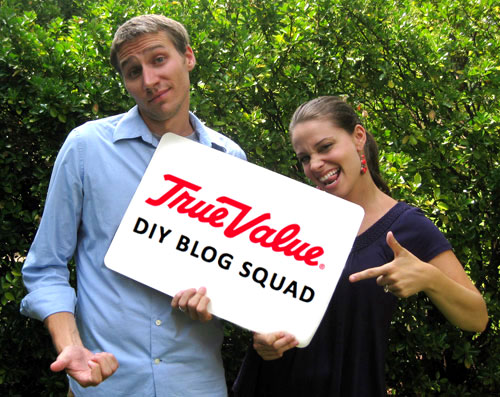 But don't get all teary-eyed on us. We have tons to be grateful for thanks to our amazing three month gig. After all, True Value is the reason we took major leaps forward in getting ready for new additions in 2010 (i.e. the bean + all of the bean's stuff). They provided gallon upon gallon of Drylok to make our basement storage-ready and supplied the rented demolition hammer that helped get the bathroom project rolling (so we can soon turn attention to the nursery). Not to mentioned that they also offered up a slew of other much-needed items (dimmer switches, paint cans, storage bins, drills, spray paint, puck lights, rollers, paint brushes, drop cloths, etc) to keep us going and tossed in some great advice along the way. So a big "muchos gracias" goes out to those master hardwarians over at True Value. Thanks so much for having us on your squad.
And speaking of the squad, our fellow DIY Blog Squaders also took on some pretty cool projects over the last few months. So be sure to check out their undertakings as well- like the basement tiling project that the Bowers tackled over at All Bower Power. Let's just say I referenced their how-to advice more than once during our own bathroom tiling blitz.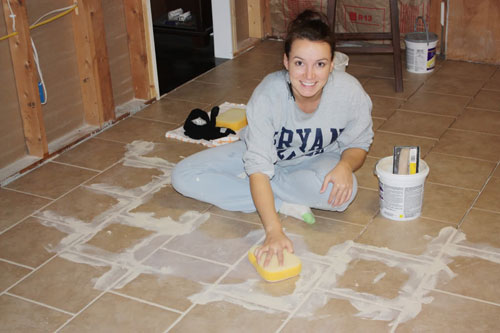 Or the old door that Layla and Kevin at A Lettered Cottage transformed into a beautiful new piece for their guest bathroom.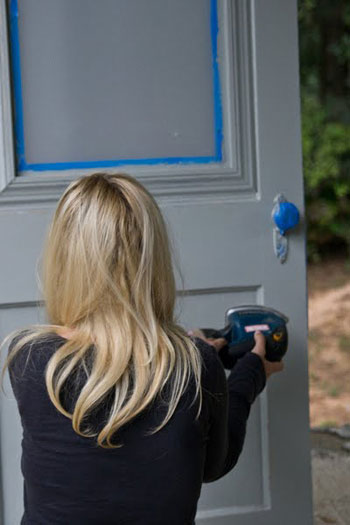 Josh over at at Bungalow 23 is in the midst of a bedroom project that involves testing out a couple different types of paint strippers.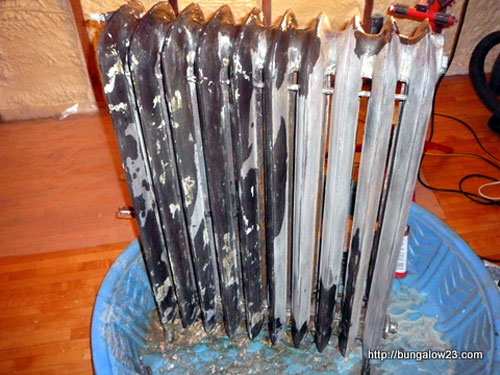 And the fellas over at The Handyguys Podcast served up tips for our favorite type of project (painting!) including a nod to the power of Frog Tape (which we can't wait to try).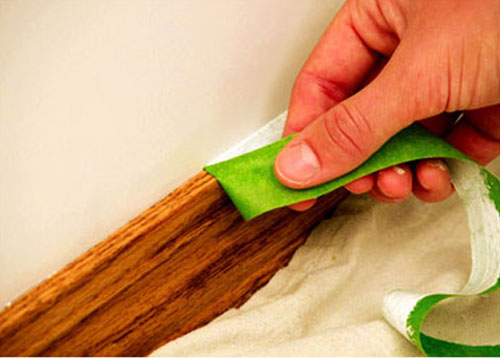 And that's just a sampling of the projects that our fellow Squaders tackled, so be sure to poke around for more True Value projects on each of their sites if you have a minute. Looks like they all had as much fun as we did, although I think Burger's the only one of us who got to ride in a shopping basket. Oh the perks of being eight pounds.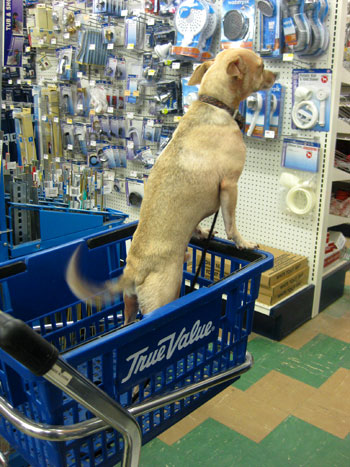 So here's to a year of demo-ing, painting, rebuilding, organizing, accessorizing and functional-izing! Somehow we think 2010 will be packed with more of the same. And we'd love to know what you guys accomplished this year in the name of home improvement and space sprucing. Any big plans for 2010? Do tell.
Middle four images courtesy of All Bower Power, A Lettered Cottage, Bungalow 23 and The Handguys Podcast.
&nbsp&nbsp&nbsp
Before we forget to say it – Happy New Year's Eve to everyone! All of your responses on this week's giveaway from CabinetKnob.com definitely made us look forward to this evening. As for us, we plan to continue our NYE tradition of heading out for a quiet one-on-one sushi dinner (although Sherry will be avoiding any raw fish rolls this year). It's actually a tradition that we fell into accidentally, but we've since made it official by picking a new sushi joint each year and then saving a pair of chopsticks from the meal (which we then label with year and location for the memories). For us, it's the perfect way to end a year. Oh and have I mentioned my wife is a veritable sushi monster? Really, it's her candy.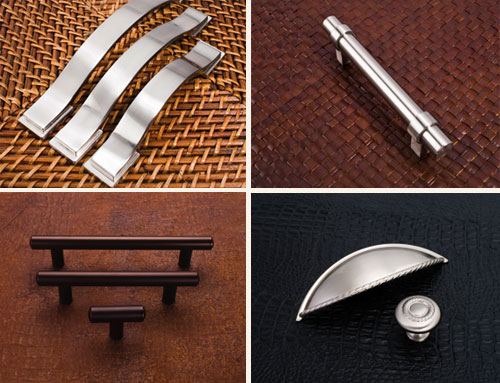 And for one of you, we've got another great way to end 2009: with a $100 gift card toward anything on CabinetKnob.com. So whether you're looking for new pulls for your kitchen, upgraded moldings for your living room or even a new vanity for your bathroom – consider it discounted by exactly a hundred beans. And speaking of discounts: CabinetKnob.com is offering everyone a 15% discount on all items through January 31st. Just enter YNGHOUSE at checkout. Not bad, eh?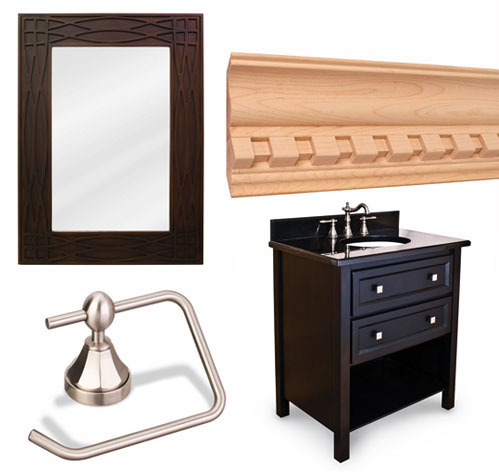 But on to our big winner. After harmonizing with random.org in a rousing rendition of Auld Lang Syne it revealed that our random winner is: Beth (who, by coincidence, has no plans but hoped it involved shopping for new cabinet knobs). Congrats! Um, I guess you have plans now.
For everyone else, whaddya say we ring in 2010 with some free pillows? Sound like a plan? Good, then it's settled.
Get more info about our freebies on our Giveaway FAQs page. Pics courtesy of CabinetKnob.com.
&nbsp&nbsp&nbsp