We did it. We combed our archives to cobble together a little collection of our most popular how-to posts on one convenient place (the "how-to" tab right under the header). We've arranged everything by category, so whether you're looking for help unclogging a drain, upholstering a headboard, getting rid of carpet dents, replacing door hardware, switching out your thermostat, painting your kitchen cabinets, or hosting a yard sale we've gotcha covered. And oh so much more…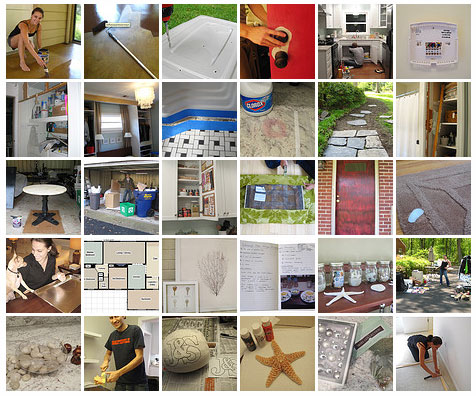 Of course we'll keep right on updating it as we churn out more tuorials so feel free to drop in on our new page whenever the urge to swankify strikes. Happy hammering/hanging/painting/staining/upholstering/wiring/caulking/crafting/decorating/renovating!
&nbsp
&nbsp&nbsp&nbsp

&nbsp

&nbsp
If you enjoyed this post, please leave a comment or subscribe to the feed and get future articles delivered to your feed reader.
8 Comments
This comment section is currently closed.