We're making good on our clue-a-day promise to slowly reveal pictures and details about the major home improvement undertaking that's currently in progress here at Casa Petersik. You may remember that our first clue was that we had to take our Christmas tree down a full week early, and we're back with our second clue of the week: where'd the guest bedroom go?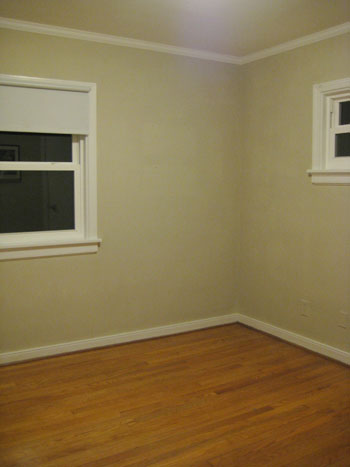 We had to clear out the entire room (closet included) to proceed with our project. Any ideas? Hit us with your best guess. And stay tuned for three more clues over the next three days that will lead up to the big reveal on Monday…
&nbsp
&nbsp&nbsp&nbsp

&nbsp

&nbsp
If you enjoyed this post, please leave a comment or subscribe to the feed and get future articles delivered to your feed reader.
35 Comments
This comment section is currently closed.