Archive for November, 2008
… but sometimes my desk gets insane. As witnessed by this pic I snapped in the middle of a color consult last week: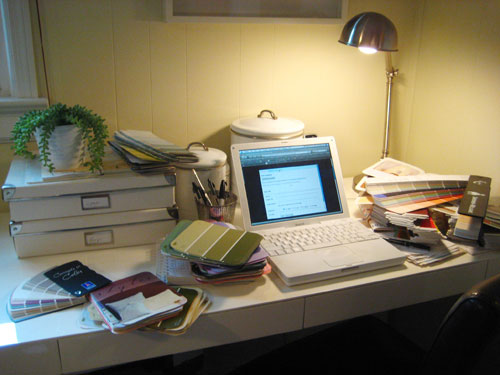 Thankfully one of the leather ottomans in the den is the designated "paint chip storage spot" for all of our swatches and decks. So once I find the perfect hues I can just stash all my color consult stuff in there and again restore order before John comes home from work and wonders if a paint store exploded on my desk.
&nbsp&nbsp&nbsp
… it's fall? Lately our leaves have been putting on quite a show, so we thought we'd capture them in all their glory (before they become just another weekend spent raking).
The cherry tree in our front yard never fails to disappoint…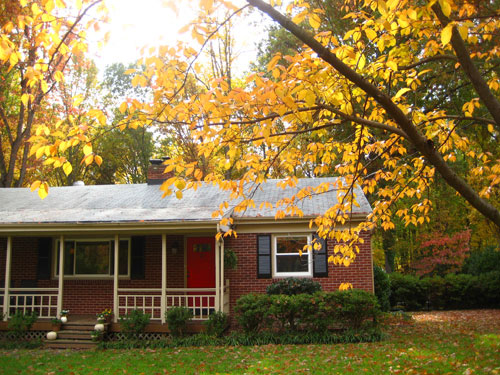 And even the leaves on the ground are all bright and pretty…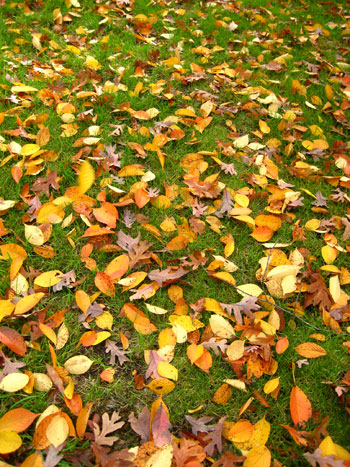 And the backyard is a kaleidoscope of color thanks to the reds, oranges and yellows that abound.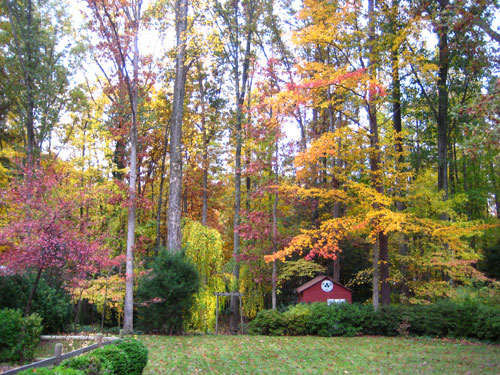 Oh how we missed this little leaf-show when we lived in the concrete jungle that is Manhattan. Happy fall everyone!
&nbsp&nbsp&nbsp