Archive for October, 2008
When we heard that Kimberly needed our help swankifying her bedroom, we sprung right into action. Here's her letter:
I am most attracted to cottage style with a little bit of funkiness. I like to be around places that are soothing, light, airy, and cozy. I am pretty eclectic. I like the practicality of Ikea, the Caribbean feel of Pier 1, and the beauty of House Beautiful designs. The bed must stay in the room. If you can find an inexpensive dresser and side tables they can go. The right size side table has been an issue for me. The bed is pretty high off the ground.  Since I like to read at night and like having easy access to my books I want to have something easy to grab. Other than that the room is pretty bare. Oh yeah, because I live in a condo I must have a rug on 80% of the floor. I am open to a new wall color for sure. I don't like patterns very much.  Muted soft colors are always good. I used to live in purple room. That was a bit much. I've been really feeling yucky about my bedroom for a while, and I look forward to making it warm and beautiful. I've not put curtains up for several reasons- one being money, but the other reason being that I love looking out my window and seeing the top of the beautiful trees. Thanks so much for your help! -Kimberly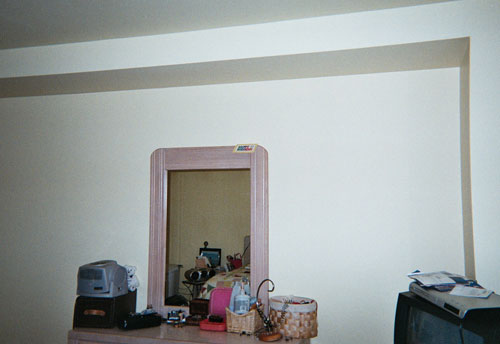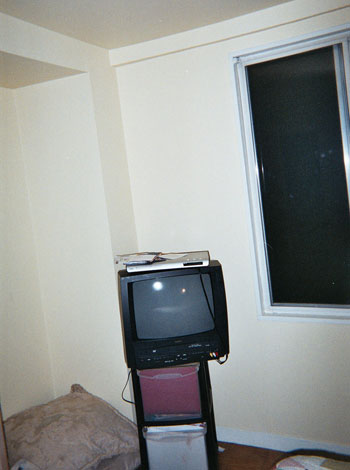 Fear not, Kimberly! We're dishing up a warm and cozy bedroom mood board to completely transform your space on a dime.
And now for the mood board breakdown.

Read the rest of this entry »
We gotta take a moment give our very good friend Noah Scalin a big, public pat on the back (we gave him plenty of real-life back pats last week when he invited us over for dinner and Bananagrams).  Not only is he an all-around good guy (who sometimes brings us cookies), but he's also constantly giving us new reasons to admire him.  Allow me to count the ways…
1.  He's the award-winning blogger behind the crazy popular Skull-A-Day website. His yearlong project of making daily skull-shaped art of all kinds recently earned him the 2008 People's Voice Webby Award.  That's big time blogging for ya.  Also big time, being part of his human "Group Skull" a few months ago.  You can spot us immediately to the left of the nose (Sherry's wearing my giant t-shirt as she only owns black tees).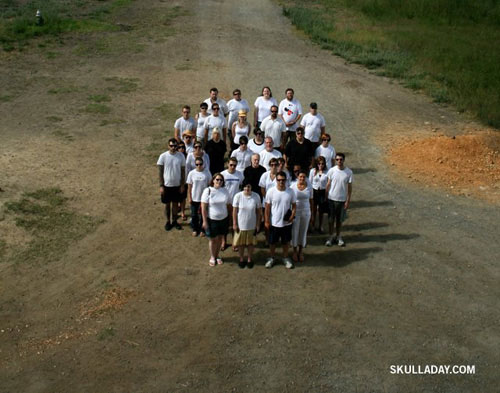 2.  He's got a sweet house here in Richmond that acts as both a cozy spot for displaying his art and a friendly place for the occasional dinner party / game night.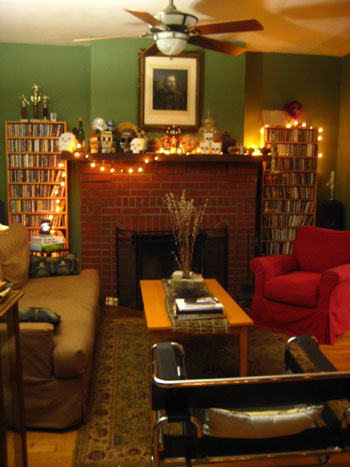 It's like an inviting museum of skulls. We especially love checking out his mantle which runneth over with skulls made from duct tape, book spines, takeout containers and white legos. Insanely cool.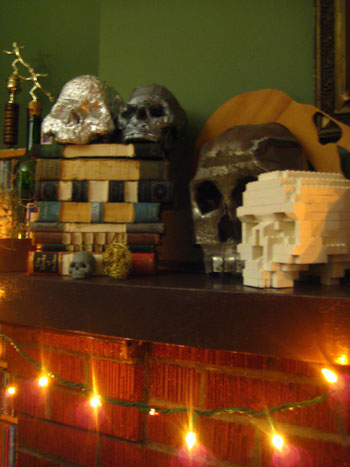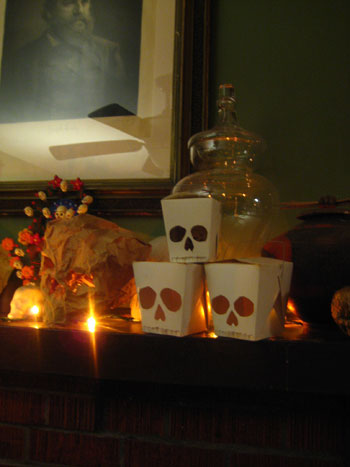 3. He's successfully making the leap from Internet star to published author.  A selection of Noah's skull art is now for sale in his new book "Skulls." It's the perfect addition to any art lovers' bookshelf, especially if you're looking to get into the spirit of Halloween. You can pick it up at your local bookstore or Barnes & Noble. And be sure to check out the "Thank You" section in the back, you might just recognize a couple of names (hint, hint).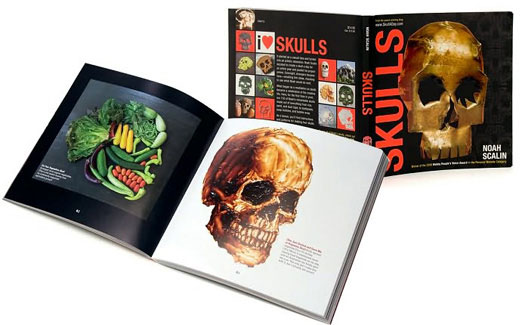 4. I saved the best for last – he's chillin' with Martha Stewart on TV tomorrow.  No lie.  Noah's going to be on the Martha show on Friday, Oct 10 to showcase his book and hopefully get Martha in touch with her skully side (it looks like she has no problem getting in touch with her creepy side).  Check your local listings to see it for yourself.  And who knows, maybe we'll even get some of good Martha gossip from Noah to dish out later.
So again, bravo to Noah on all of his admirable accomplishments. While we don't have a book to formally thank him in, we'll at least use this post to say "Thanks Noah, for being a constant source of inspiration and setting an ever-rising bar that we can only someday hope to meet."
We kicked off our fall decorating with two giant white mums for the front porch (snagged at Home Depot for just $4.99 a piece). And while we were at it we used a few chain links to lower our hanging ferns ever so slightly, so they're no longer riding high. The porch is officially pimped for fall. Well, at least until we dig out our Halloween stuff: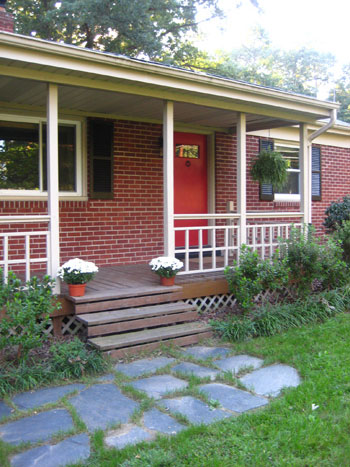 Do you guys have any fall decorating rituals? From mantle decor to servingware switcheroos, sound off about the things that you do to make your house look fall fabulous- and feel free to send us some pictures while you're at it!