Archive for September, 2008
Our custom mood board services were written up in The Washington Post this morning and the timing couldn't be better- happy blogiversary to us! We've been mentioned in The Post's "Blog Watch" section before, but this is the first time that we've been "featured" in a full article and we couldn't be more excited.
For anyone who'd like to take a peek at our new press, click here to get the scoop and read more about the "eDecorating" trend. And for anyone who is discovering our blog for the first time, welcome! We hope that you make yourself right at home. Click here to learn more about our custom decorating advice and be sure to check out our three most popular before & after makeovers below.
First there's Stacie, who ordered a custom mood board to lighten up in her dark bedroom. Here are the before shots: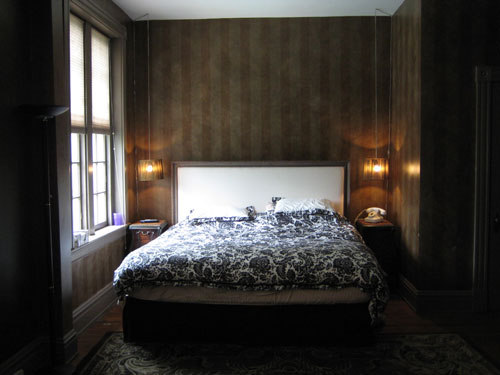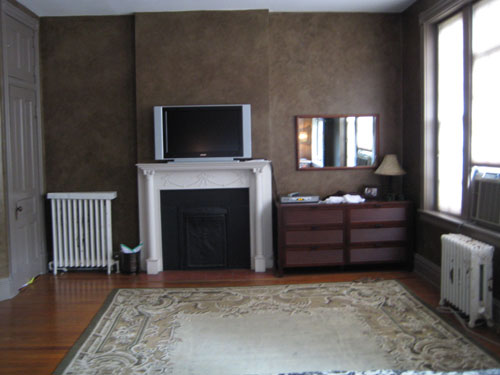 But once we whipped up an open and airy mood board for Stacie, this was the dramatic after: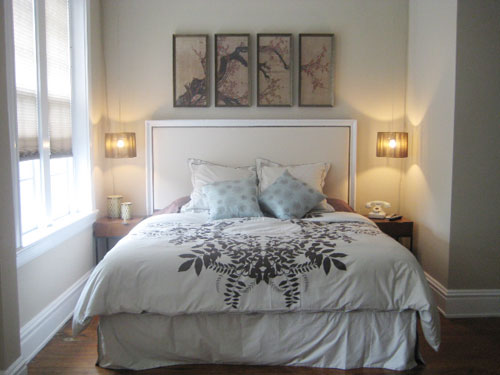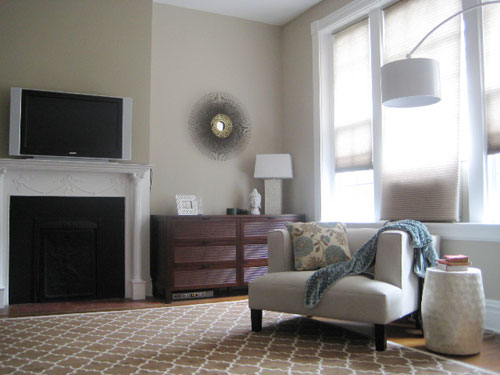 Another one of our most popular mood board makeovers occurred in Tiffany's family room, where she hired us to help her spice up her space with some worldly flavor. Here's the blank slate before: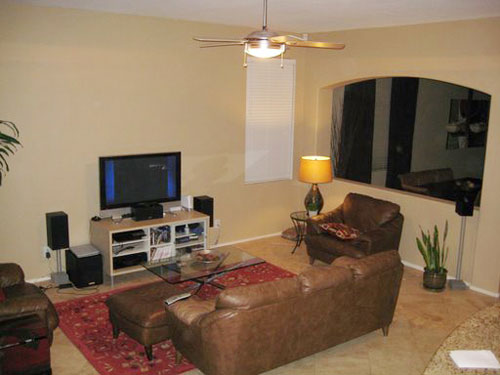 We put our heads together to come up with a global mood board for Tiffany. Without further ado, the exciting and international after: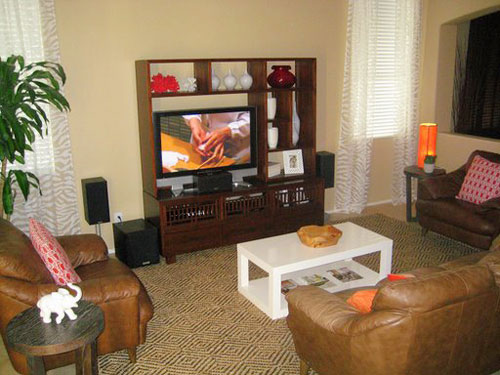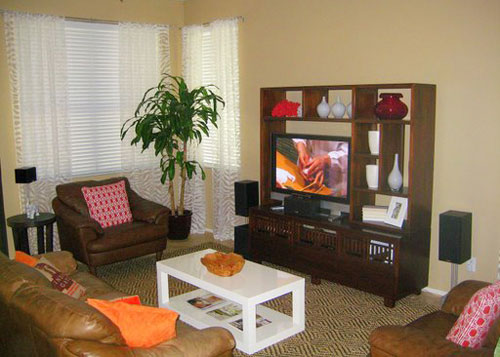 Yet another fan favorite when it comes to our custom makeovers was the under $200 transformation that we pulled off in Carrie's apartment. Here's the living/dining/kitchen area before: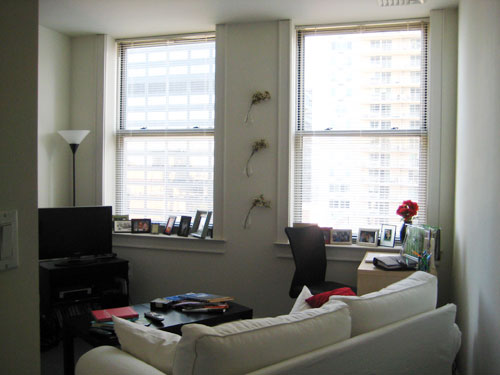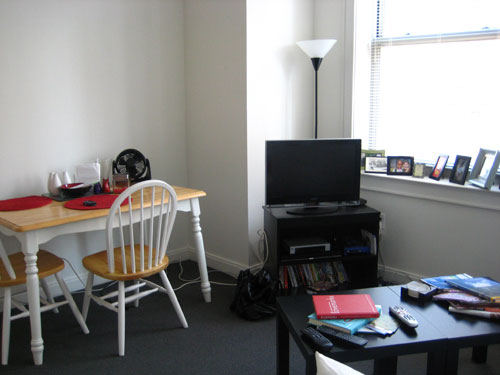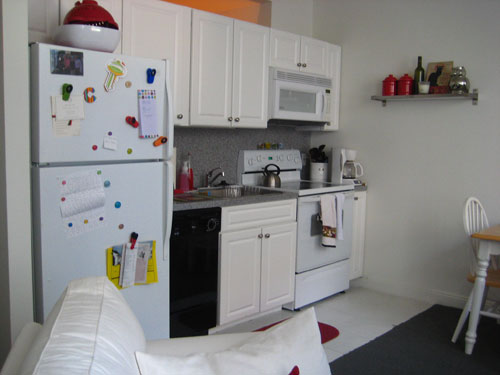 And the rearranged and affordably accessorized after: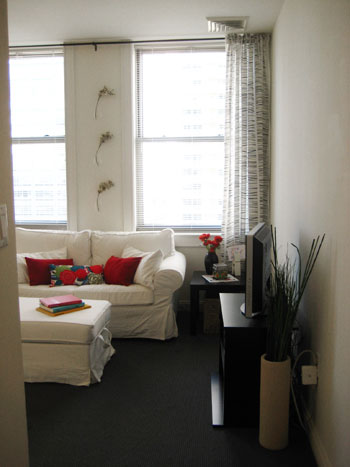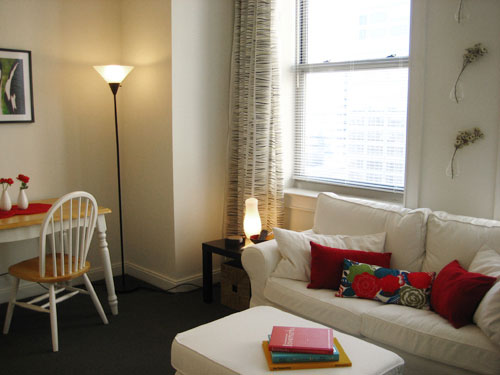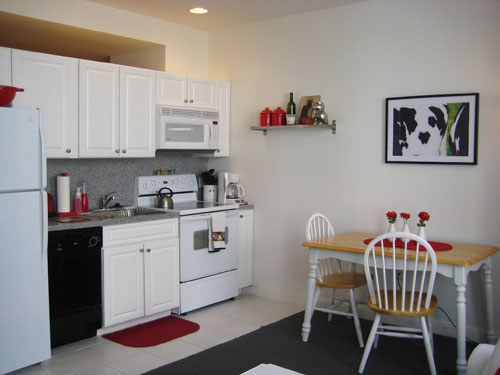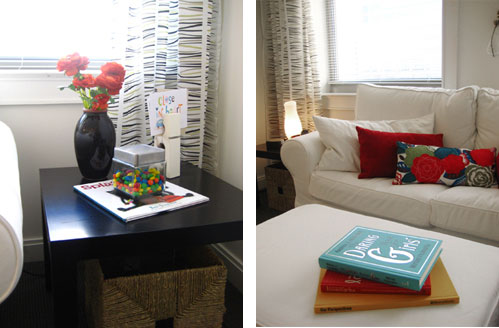 So whaddya think? And thanks so much for stopping by. Y'all come back now, ya hear?
Update: We sadly can no longer find the time to take on client commissioned mood boards (we now whip up general inspiration boards instead) but if we ever reinstate them we'll make a big announcement!
In an economy like this, how can we avoid talking about money?  And since it's our blogiversary week, we thought we'd take a look back at the most expensive project in Young House Love's history (and how we managed to make it slightly easier on our wallets).
You've probably seen pics of our kitchen remodel (if not, they're below), but unless you've read back as far as January, you missed the big cost breakdown of our gargantuan project.  In that post we opened up our bank accounts so you could see how even while spending $17,500 we still managed to save ourselves $5,500 by negotiating with contractors, finding sales and buying discounted items. Good stuff. Who says you can't be a penny pincher and high roller at the same time?
What we didn't mention back in January is that we eked out even more savings by playing the no interest credit card game. When it came time to fork over $14,000 in cabinets, countertops & installation fees, we opened a Home Depot credit card (during their ever-present "no interest or payments for 6 months" promotion). We had the money at the ready, but rather than pay it off on the spot we stashed the cash in a high interest savings account. Of course our Type-A-aversion-to-debt made this hard, but we knew it would be worth it in the end.
And it was. By taking advantage of an interest free 6 months from Home Depot (and investing the 14Gs) after half a year we earned 210 bucks in interest when it came time to pay off the bill in July (weight lifted). It's nothing to retire on, but it helped us pretend that our faucet and seeded glass pendant were free. Which is pretty darn sweet when you think about it.
Do you guys have any great money saving tips or stories to pass along?  You know we love a good bargain (especially one that makes a home improvement project a little easier to swallow) so let the sharing begin.
Even though we're still tabulating all of your fabulous suggestions from our reader poll, we thought it was about time that we put some pretty solid goals out there going into year number two of Young House Love.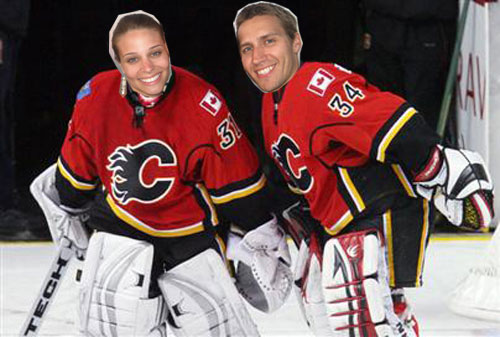 And why write them down in some notepad that we could easily lose when we can publish them for all to see (thereby lighting a fire under our rumps in the process)? Moving into the next year as bona fide bloggers, here are ten things that we'd love to accomplish on the homestead and in the blogosphere:
Get Your Read – We wanna write more fun and interactive posts like this (which resulted in this).
Change The Scenery- I'll take over John's role as "video guy" so he can grace you with his presence in one of our upcoming video tours (as opposed to my overexposed mug).
Listen Up- We're hearing that you guys would love regular features like $0 room makeovers and a deal of the week write-up so stay tuned for more of whatcha want in the next 12 months.
Seriously Detox- We vow to further embrace eco-friendly products and practices- and solicit lots of help along the way (we're loving all the comments you guys left us here).
Kid Around- We're dying to do a quickie same-day childrens room makeover (like we did to Carrie's Philly apartment except for a delightful & deserving kid) so stick around for that in the coming months.
Get The Goods- We'd love to expand our shop offerings beyond prints and portraits and hope to someday supply home accessories and accents to swankify the world one room at a time.
Tech Things Up- Young House Love in 3-D? Smell-o-vision? Ok maybe not, but we'd love to become more technologically savvy so nothing stands in our way when it comes to bringing you fresh and fabulous content in the coming year.
Be More Social- We'd love to make better use of Twitter, Facebook, and all that other fun social media that we're already using (but not as well as we could).
Get Around- We'd really like to house crash more homes (like this and this) outside the bounds of our delightful hometown. So cross your fingers that we wiggle our way into abodes far and wide for the inside scoop on how people live from coast to coast.
Enjoy The Ride- Sure blogging is a lot of typing, uploading, editing, and photoshopping, but we love every minute of it (well, almost every minute). So when we're having one of those days when our server is taunting us or our latest post somehow deleted itself, we want to remember how lucky we are to do what we love every single day.
How about you guys? Any goals for the next 366 days (thanks for the bonus day, leap year!) that you wanna share with the world? Do tell!
Image found here (without our heads on it of course, we added those)