Archive for May, 2008
It's time to solve another kitchen conundrum, this time in a 100-year-old farmhouse. Here's Rachel's letter:
I have been a lurker on your website for a while. I love seeing what you have done with your home and I love your decorating style! My husband and I bought a two story, 100-year-old farmhouse that needed lots of work-especially in our dated kitchen. We've already replaced all of the appliances and the countertop. We've also purchased a creamy neutral colored linoleum for the floor, but we haven't installed it yet. We need to do something with the backsplash and yes, the cupboards are just that frilly-looking. We'd love to modernize this kitchen to match the rest of our home, but we have one problem. I am expecting our 2nd child in four weeks -we also have a two year old!! We are nearly out of time, out of funds, out of energy, and out of inspiration! Any ideas you could give us to get our kitchen updated would be greatly appreciated!! – Rachel
This big kitchen actually gets lots of light and has some major potential- especially with the new countertops and appliances. So without further ado, here's our mood board:
Here's the mood board breakdown.

Read the rest of this entry »
&nbsp&nbsp&nbsp
Warning: what you are about to read will probably make you $59.99 poorer but 59.99% giddier.
The gorgeous capiz chandelier that we have in our bedroom generates its fair share of compliments and "where'd you get that?!" remarks.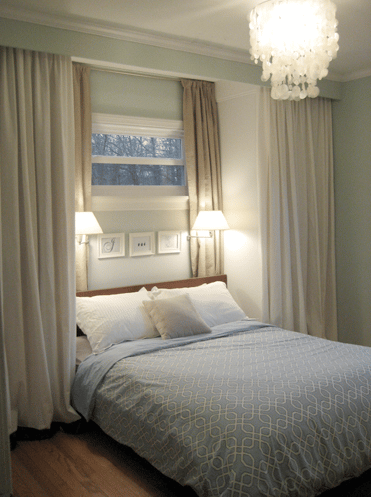 Which is actually no surprise since we discovered it when Domino magazine raved about how fantastic it was (with a fantastic price to match- just $99). But thanks to a recent West Elm sale, our beloved capiz beauty is now available for an almost inconceivable $59.99. Be still my beating heart.
And not only does it come in the luminescent white color that we adore, it's also offered in this gorgeous sand color that they call "mocha." Might as well be called "you mocha me crazy" because I'm loopy over this lamp. So here's the link. Happy shopping!
&nbsp&nbsp&nbsp