Archive for May, 2008
Always one to spice it up around the house, I wasted no time giving our living room's $30-thrift-store-find-of-a-coffee-table a lighter look for the warmer weather. Here's the old bookish, low-profile version: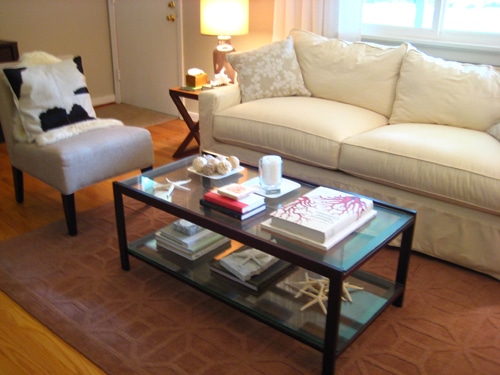 And here's the new lighter, more reflective version: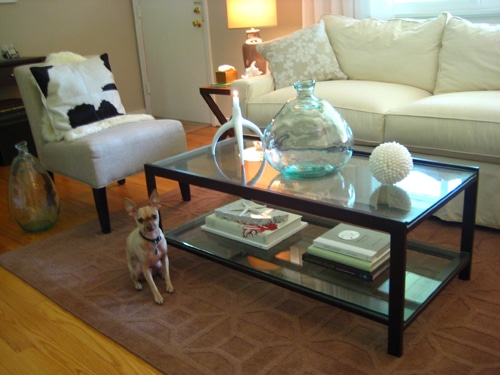 I like exposing more of the glass tabletop for a simpler (and easier to dust) silhouette. And two stacks of books on the bottom shelf really balance the oversized vase that might otherwise look too big for the table. For a finishing touch, the sculptural white shell ball and antler candlestick add some interesting lines without overwhelming.
And I even got to have some fun with a knife to pull the whole thing together…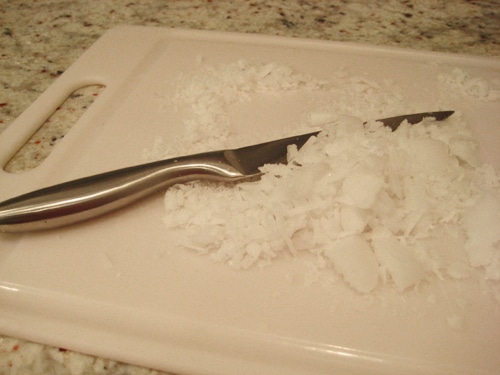 When I realized I didn't have a pillar candle around the house I took a regular old kitchen knife to a much wider 4 inch votive candle and after a little slicing I was left with the perfect little pillar to top off the tablescape. Just call me MacGyver. Anyway, whaddya think?
&nbsp&nbsp&nbsp
This is the most amazingly easy way to add a little fun to your yard (no matter how small) and spruce up your space in mere minutes. Two chairs + a metal firepit = the best seats in the house. Check out our new set-up.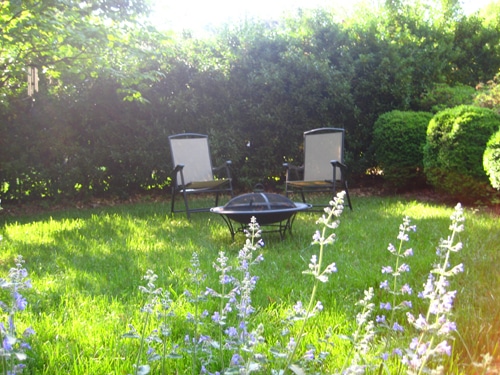 And you don't even need to have grass. You can set 'em down on pavers, concrete, a deck, a patio, or even a clearing in the woods. So carve out a corner and surround a firepit with as many chairs as you'd like. Firepits have never been more affordable- take home this basic version for $69.99 or adopt this copper beauty on sale for $119.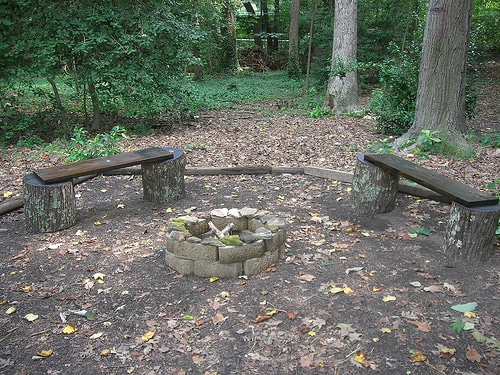 Then it's time for a marshmallow run.
&nbsp&nbsp&nbsp