Archive for March, 2008
Ok, this is the ultimate teaser post. This weekend John played director man while I put on my tv host hat and we recorded another video house tour for ya. And this time it's the full monty. Every room, and even some closets. Oh yes, it's an all access invitation into our perpetually transforming casa. So stay patient while we upload the winning take (it's actually take one if you can believe it) and check back within 24 hours for the exciting debut. It's guaranteed to be more fun than most home improvement projects, so ya'll come back now, ya hear?
Until then we'll throw you this scrap of entertainment. A gorge mirror that I discovered at T.J Maxx of all places for 12 measly clams.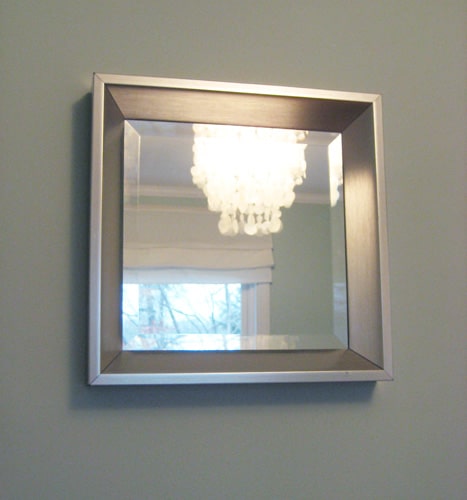 It's the perfect touch of glam for our recently swankified bedroom. And not only does it reflect the light from our capiz chandelier, it's also quite functional (I can keep my bed-head in the bedroom). Just further proof that you don't have to spend a million smackaroos on accessories when there are so many cheap thrills out there just waiting to be discovered.
You know how you're allowed to pick someone who's famous to have a crush on with your spouse's blessing? Well, Nate Berkus is mine. And John's pleased as punch seeing that even if Nate and I somehow ran into each other I'd still have no chance due to that tiny little detail that he's not exactly interested in women. Anyway, beyond his boyish good looks and boundless charm and charisma, Nate has one of the best design senses of anyone on this green Earth. And that's not just my crush talking. Look at some of his gorgeous interiors here.
Yummy. Swoon. Yes please.
Those earth, elegant, natural interiors never fail to inspire me. In fact, I was probably subconsciously channeling Nate when I picked out our jute rug in the den, our glass and iron coffee table in the living room, and all the coral and starfish that I sprinkle about.