Archive for February, 2008
That's what we said when we first laid eyes on our house. Because it was more than just a little lacking in the curb appeal department. In fact, the front yard looked like this: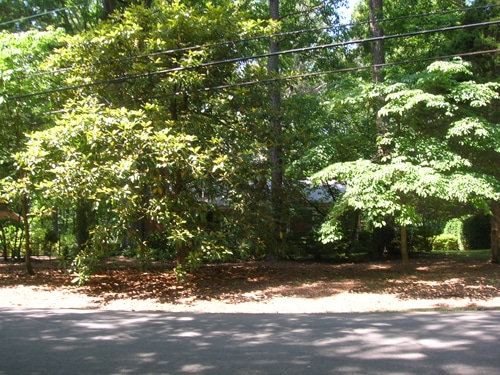 But we looked beyond the jungle and screamed "we'll take it!"
All of our afters wouldn't be half as dramatic if it weren't for the horrifying befores. Which is why we've added tons of photos to our gallery page. So check out all the ridiculously dated before shots along with the much improved afters (and lots of never before seen "in-progres" shots). We've come a long way baby.
&nbsp&nbsp&nbsp
Well, we've been wooed once again. This time by two deep chocolate colored items that practically jumped into our cart. Where would we be without Target? The first thing to catch our eye was this adorable little round end table.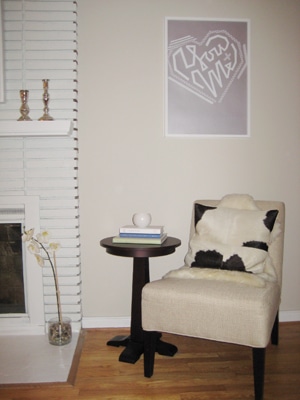 We'd been passive-aggressively looking for a side table to accompany the chair that lives under our semi-new You & Me poster in the living room. And of course Target came to our rescue. The deep mahogany color makes it look far more expensive than the $41 price tag, and the classic shape ensures that we'll never tire of this totally versatile table.
And of course we couldn't pass up this woven hamper for our newly spruced master bedroom.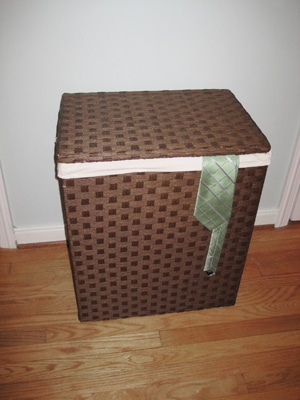 The $59 price tag didn't exactly scream "free" but the deep brown color matches our platform bed and dresser, and the off-white liner perfectly coordinates with the wardrobe curtains across the room. And the subtle woven texture far transcends the average hamper's swoon-factor. So who can blame us for splurging on an item that will dutifully store all of our dirty clothes for years to come- and look good while doing it?
Oh and doesn't it look happy when I feed it John's ties?
&nbsp&nbsp&nbsp