Archive for February, 2008
Ok, first things first. Target rocked our world again, this time in the form of the cutest striped pillow for the new-ish third bedroom (remember, it used to be a dining room). So for $14 we snatched it right up. And look how much fun it's having on the daybed: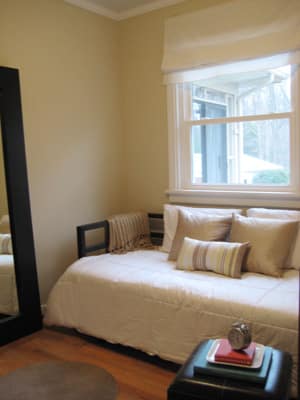 But now on to the reason we were at Target in the first place: to get white frames for that photo collage we mentioned a little while ago. We first found inspiration in a truly coincidental place. While glancing at the exact daybed we'd already purchased for the third bedroom in an old West Elm catalog, we noticed an adorable asymmetrical framed photo arrangement on the wall behind it. Surprisingly, finding items to frame only took about an hour. We dug up everything from a silly painterly art piece featuring Burger that I made for John a while back to an old map of Richmond from a friend. We even framed a newspaper article about how 7/7/07 (the day we were married) was the biggest day for weddings in the last ten years and put two faux butterflies from the craft store in a small shadowbox. Then all we had to do was move everything around on the floor until we landed on an asymmetrical arrangement that tickled our fancy.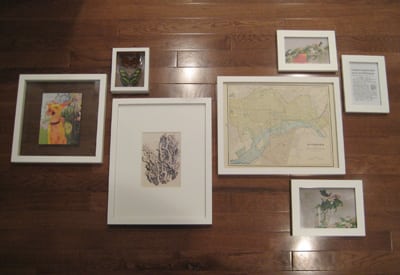 And in the interest of keeping you on the edge of your seat (and because we haven't gotten around to putting them up yet) here's a photo of the wall where they'll soon be hanging: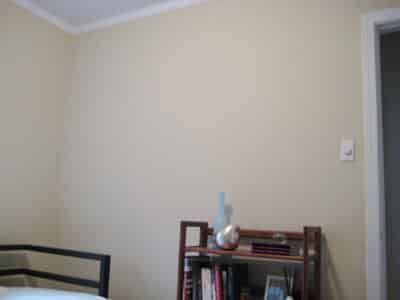 You'll just have to stay tuned until tomorrow to see the finished product. I'm sure you're holding your breath…
&nbsp&nbsp&nbsp
John and I went to a gigantic home and garden show at Richmond's downtown convention center last night. And boy were we stimulated. The combined Home Show Richmond and The Maymont Flower & Garden Show was bursting with local and national companies showcasing a staggeringly wide range of wares. And while it was chock full of really fabulous things, like these amazing seltzer bottles…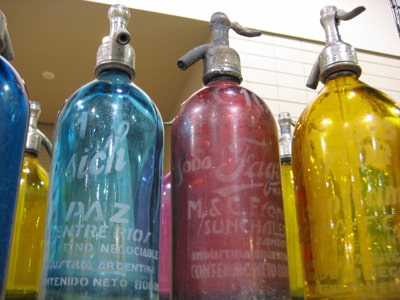 …it also had its fair share of "whoa" things, like this airbrushed bathtub: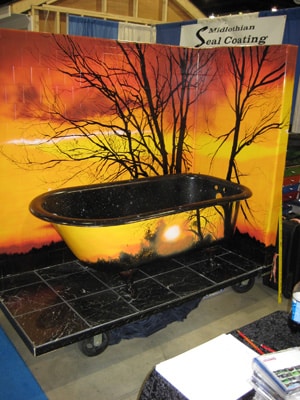 But somehow, whether we were playing Where's Waldo among the iron garden ornaments (can you find John?)…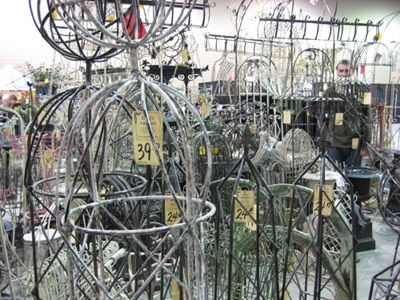 … or checking out all things home & garden related (and a lot of things that were neither, actually) – we had a great time!
The show will be open to the public through Sunday the 24th at the Greater Richmond Convention Center – and if you arrive after 5pm (it goes til 9) admission is only five bucks.
&nbsp&nbsp&nbsp