Archive for February, 2008
Ok, enough people mentioned that they wanted to see some of the photo collage items up close, so here they are. First of all, how cute was my man as a little man?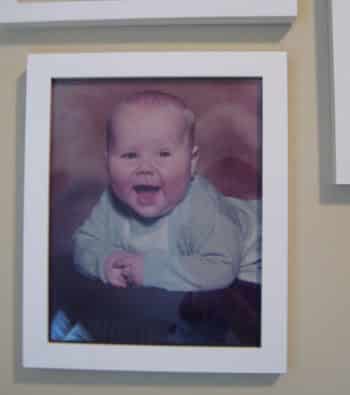 And now for the other open-mouthed shot. This time I'm the one catching flies: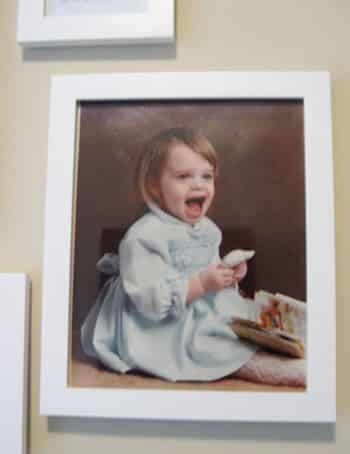 Here's a close up of the vintage Richmond map (found across the country at a Portland flea market by a friend):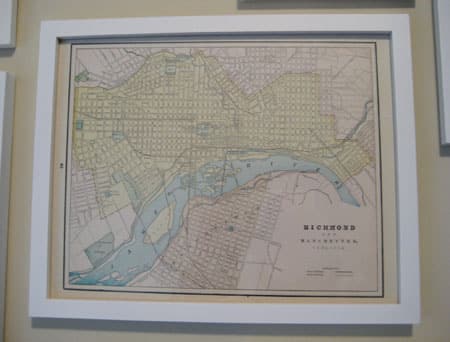 And here's that funny article about the insane popularity of weddings on 7/7/07 (sent to us a few days after our July 7th wedding by my dad):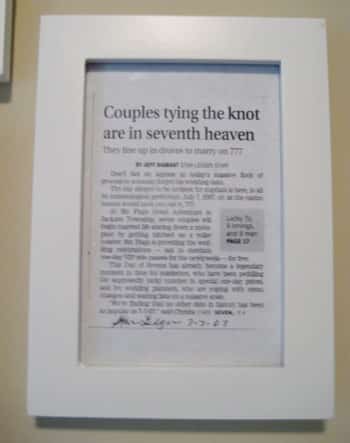 And last, but certainly not least, an amazing photo of my father as an angst-ridden teenager, taken in 1964: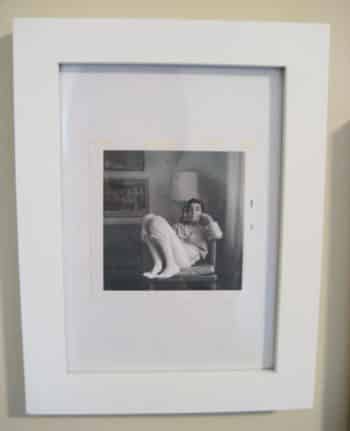 &nbsp&nbsp&nbsp
Thanks to some strategically placed nails, we finally got our little guest bedroom frame project up on that blank wall. And we were pretty happy with the result: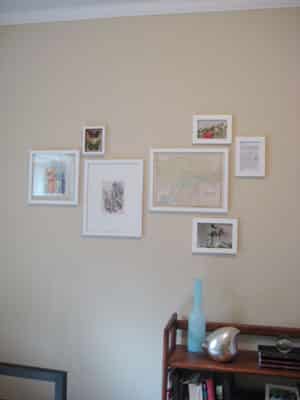 But from the moment we got the last frame hung we knew we wanted more. So, as you probably guessed, we darted out to Target one more time to pick up a few more frames.
Once home, I barely had time to put down my keys before Sherry had four new frames beautifully arranged on the wall. (She later admitted to creating some trial-and-error nail holes behind some of the frames in the process). Hopefully you'll agree it looks much better with the new additions.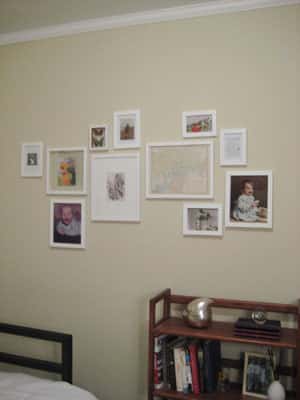 And what's in those new frames? Well, we went with the "history" theme established by that vintage Richmond map and decided to dig up some old family photos. Here's a close up: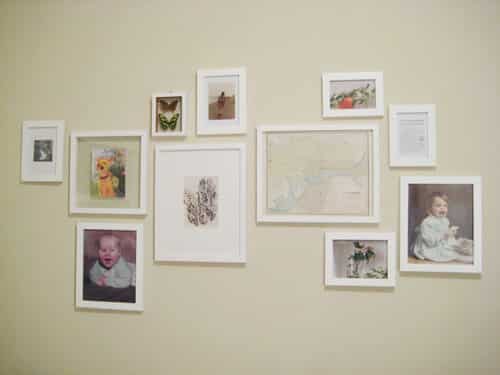 Those two 8×10 frames feature baby portraits of Sherry and I (both with our big mouths wide open). One of the 5×7 has a pic of my momma walking my chubby baby body down the beach, and the other has the coolest b&w pic of Sherry's dad from 1964.
We're totally digging the growing wall of frames, and now we're both itching to COMPLETELY fill the wall up over time… so I guess there will be more updates to come as we continue to do just that.
&nbsp&nbsp&nbsp